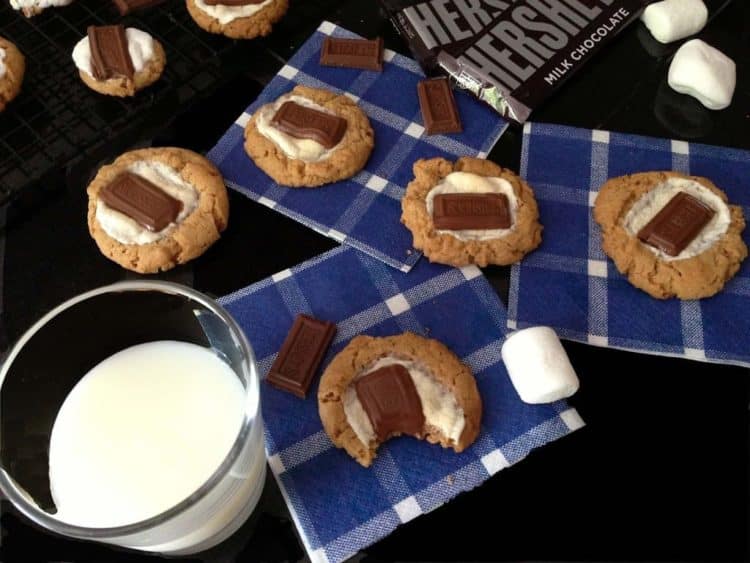 Tuesday afternoon it was 95 degrees in the shade – not exactly campfire fire weather at the cottage but that never stops us from eating campfire food, especially S'mores.  We've made them in the microwave, under the broiler, and now with this great recipe from Cuisine at home magazine, we put some s'more cookies together on a baking stone.
S'more Cookies
It's not only a hot week for our family here in Wisconsin, it's also a busy one.  It started on Monday morning with four haircuts, a severe bout of car sickness on the way to the cottage (we were getting a bit tired of that new car smell anyhow,) an orthodontist appointment, and then finally two football practices.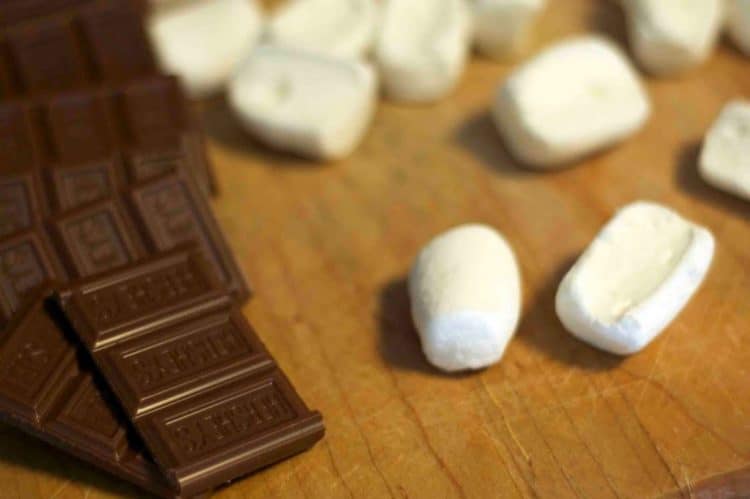 Thankfully, in spite of the high temperatures, things slowed down somewhat yesterday – only two football games and a batch of marinara sauce from the sauce pan to the freezer.   In between making lunch for the guys, watching them jump off the raft into the lake, and taking care of a bunch of tomatoes, the boys unanimously agreed that we should put together some s'mores – inside the cottage with air conditioning.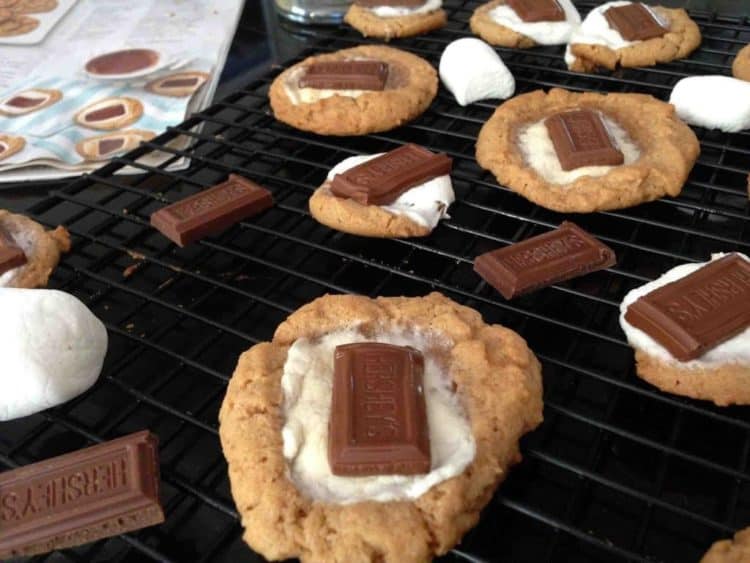 A few months ago a kind friend gifted to me a subscription to Cuisine at home.  I've don't recall ever following a recipe from a food magazine up until now and I am burning through this issue.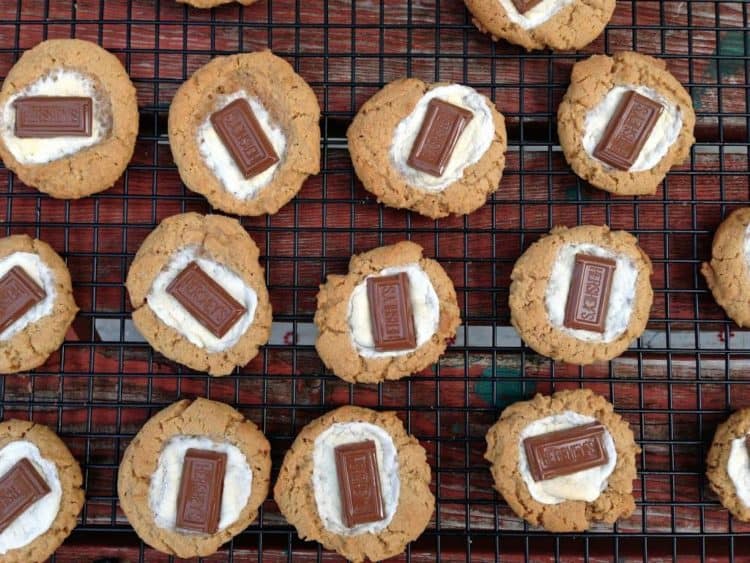 I've got to say, I love these cookies.  I'm not going to tell you they are easy to make because I read somewhere that food bloggers are not suppose to write that.  Suffice it to say, we threw these together in a snap.
 These s'more cookies are not only fun to make, they are fun to eat – seriously.   Isn't that the whole idea behind s'mores?  Soft chocolate and chewy marshmallow all topped on a graham cracker and peanut butter cookie.   What's not to like – and  who does not like a s'more?  I know there may be a few folks out there who are raising their hands and to them I offer a challenge:  Try one of these and then see where you stand on the issue.  If I was bettin' man I would wager these can make a believer out of anyone.