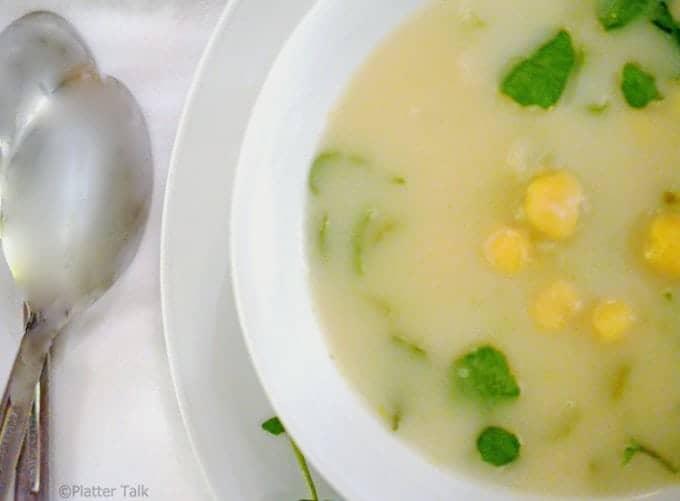 Admittedly, I've never been much of a soup maker.  It isn't that I don't enjoy soup, I grew up eating it.  Usually,  my mom's chicken noodle, or Campbell's tomato and it was all good to me.   The strange thing about this all is that we almost always have ingredients that can make a wonderful tasting and healthy soup meal.  Case in point:  This fennel soup with watercress and chickpeas.
We have used fennel a fair amount over the past several months, here on Platter Talk.   We've made salads with it, complimented savory meats with it and today I added one more menu item to the list of fennel dishes:  Soup.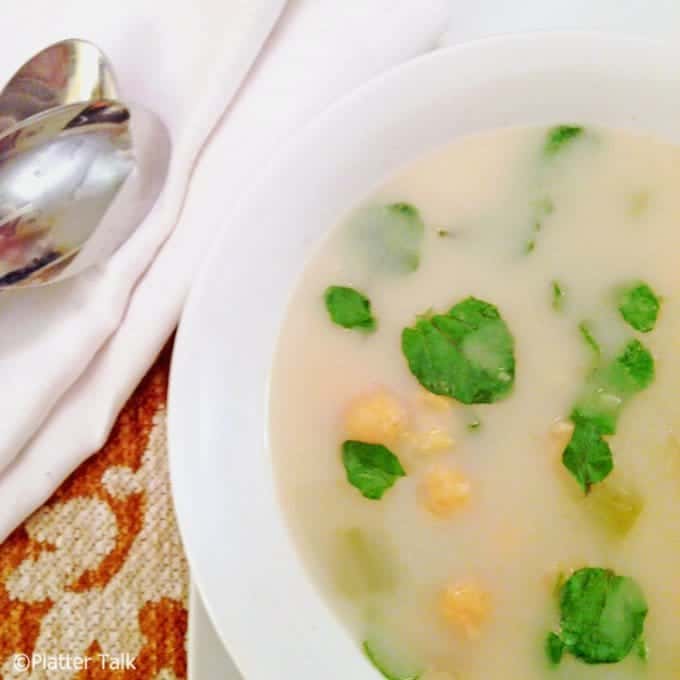 Using our own chicken broth and a can of sodium free chickpeas along with a handful of produce from our local grocer, it gave me  a good deal of satisfaction in knowing there were little to no preservatives in this soup and not a grain of salt.  Putting it together, I had some initial concern about the bland factor, still I resisted my urge to jiggle our salt shaker over the pot.  I'm happy I did.  A  little fresh lemon, some fresh ground peppercorn, and s pinch or so of crushed red peppers,  and zing!   The flavor came together.  Fresh,  hot, nutritious and hardy.  This one has it all.   I hope you will give it a try.  -Dan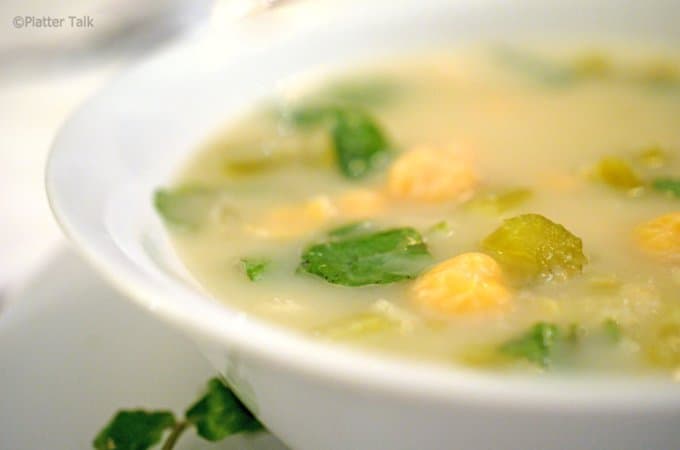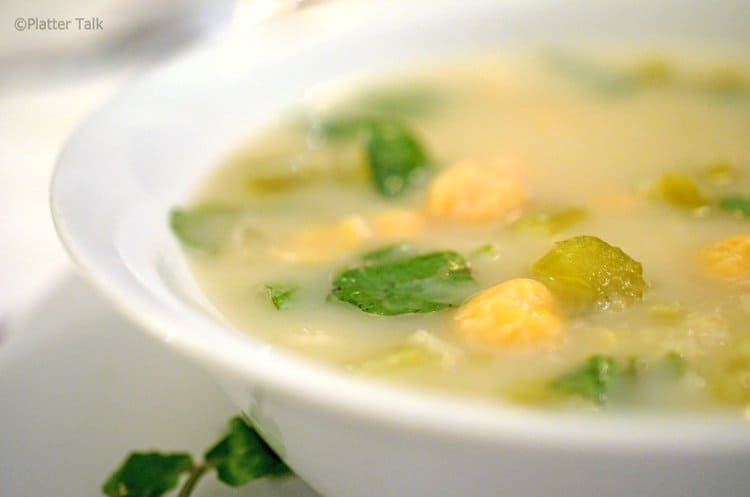 Never Miss Another Platter Talk Recipe
Fennel Soup with Watercress and Chickpeas
A Platter Talk Exclusive
Ingredients
4

cups

chicken broth

1

fennel bulb

washed and coarsely diced

1

cups

chopped celery

1

tablespoon

olive oil

splash of white wine

juice from 1 lemon

1

teaspoon

ground cumin

pinch

crushed red peppers

fresh ground peppercorn to taste

1 15

oz

can low sodium chickpeas

1

bunch of watercress

washed and stems removed
Instructions
Using large sauce pan or stock pot, heat olive oil or medium high heat.

Add fennel and celery, stir and sautée until soft but not brown.

Add wine to deglaze pot.

Add broth and lemon juice, bring to a simmer then cover and reduce heat.

Allow to cook 1-2 hours.

Use immersion blender to blend to desired consistency. Add 1/2 can of chickpeas and blend. Add remaining chickpeas and keep whole.

Add cumin, fresh ground peppercorn and crushed red pepper to taste.

Ladle hot soup into soup bowls, add watercress immediately.

Then serve hot.
Notes
Vegetable broth may be substituted for the chicken broth to provide a completely vegetarian soup.