How to Rinse Quinoa
on Apr 27, 2018, Updated Jul 28, 2020
If you've ever wondered how to rinse quinoa, you'll love our Easy Rinse Method for Quinoa! Along with showing you how to make apples last longer, this is one of our most popular kitchen hacks and tips.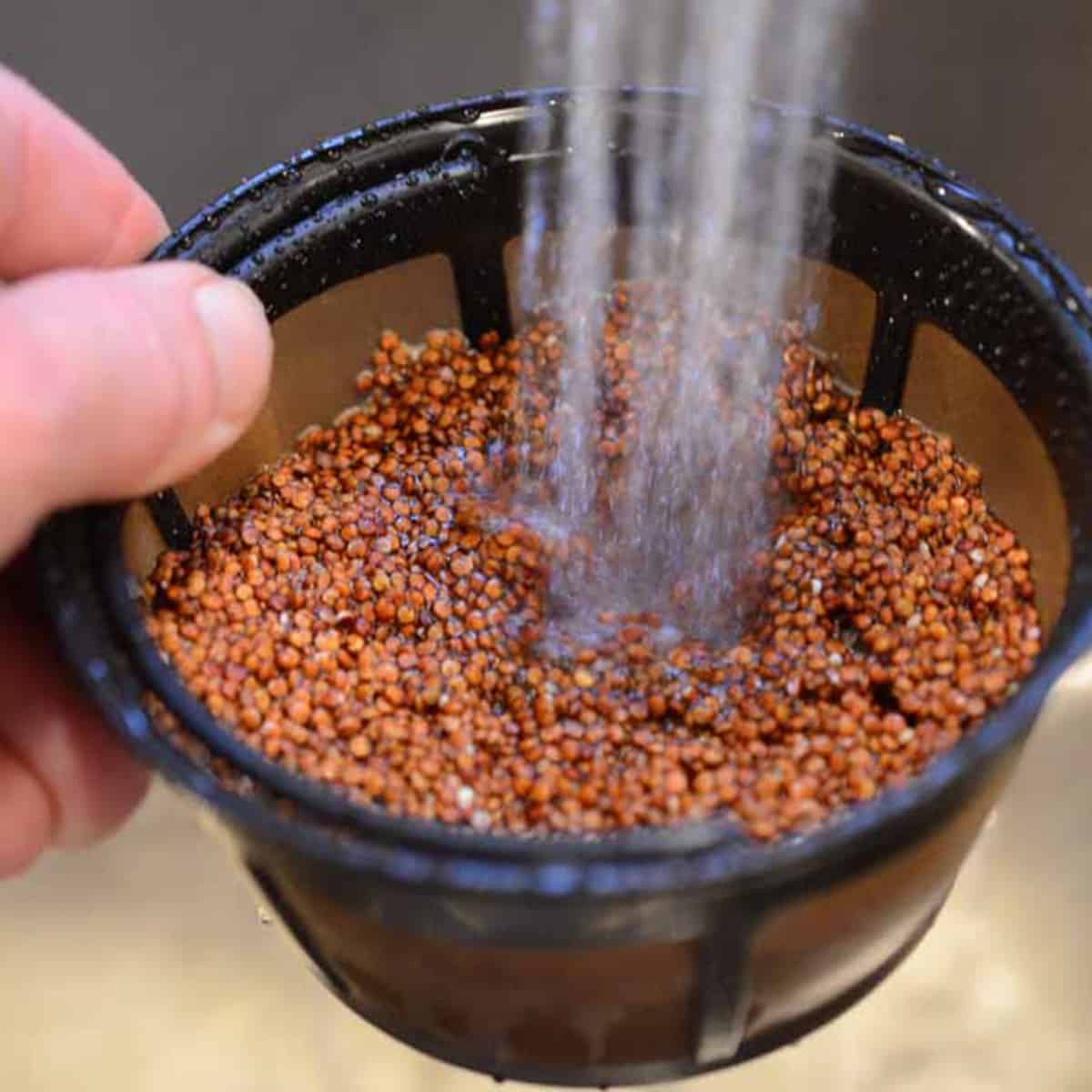 We have a few quinoa recipes here on Platter Talk. Quniona is the ancient power food that is making a resurgence in the 21 century.
I try to use more of it in our menu planning and one of my favorites quinoa recipes is Costco's Quinoa Salad. (That's on my list of must-make copycat recipes!)
How to Rinse Quinoa
As you may or may not know, quinoa needs to be rinsed with cold water before cooking it. This simple process will help get rid of the bitter-tasting compound (saponin) that coats the tiny seeds; if you don't do it, it's going to taste wrong and you'll never want to use this ancient power food again in your diet. We don't want that!
Because the quinoa seeds are so tiny, you don't want them to disappear down your kitchen sink drain when you rinse them. Here's where things get fun: Use a fine-mesh strainer or a coffee filter for an easy way to rinse quinoa!
---
Be sure and check out our top tips to make you a better cook. You may also be interested in how to grease a cake pan and what plates are safe to use in an air fryer. Who knows what you may learn to make your life in the kitchen just a little easier and less complicated?
Updated from the original publication date of November 8, 2013