Our pork wellington is a simple combination of savory ingredients, brushed on boneless pork cutlets, then baked in sheets of puff pastry.
At about two dollars a serving, this is a dinner you can't afford not to try.
As a bonus, this savory pork wellington recipe is great for family and guests alike.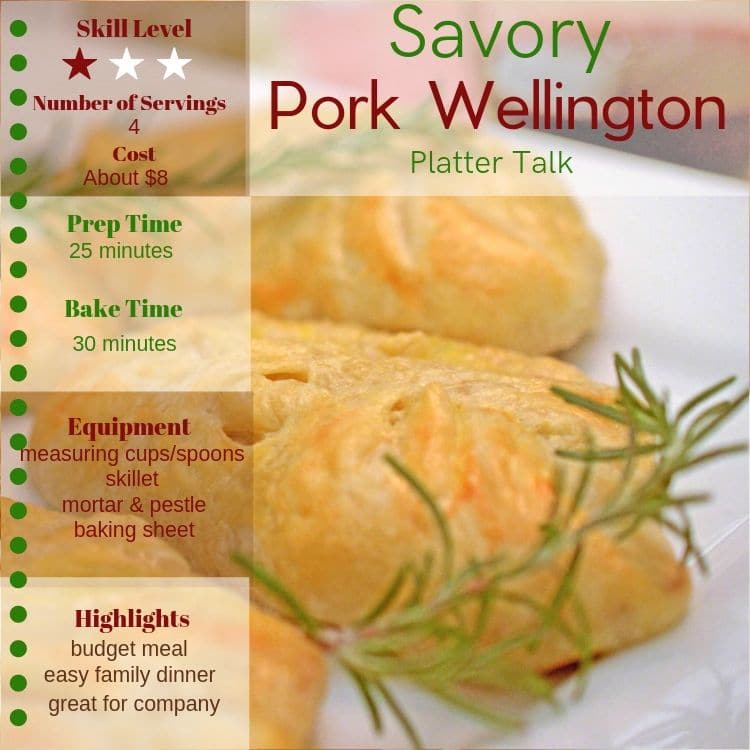 Pork Wellington
Throughout my life, I have envied people who are creative.
Growing up, I languished in the shadow of my sister Kathy, a natural-born artist who ultimately used her talent to become a chef.
Most of my life, I've been able to recognize and appreciate art but have seemed incapable of creating it on my own.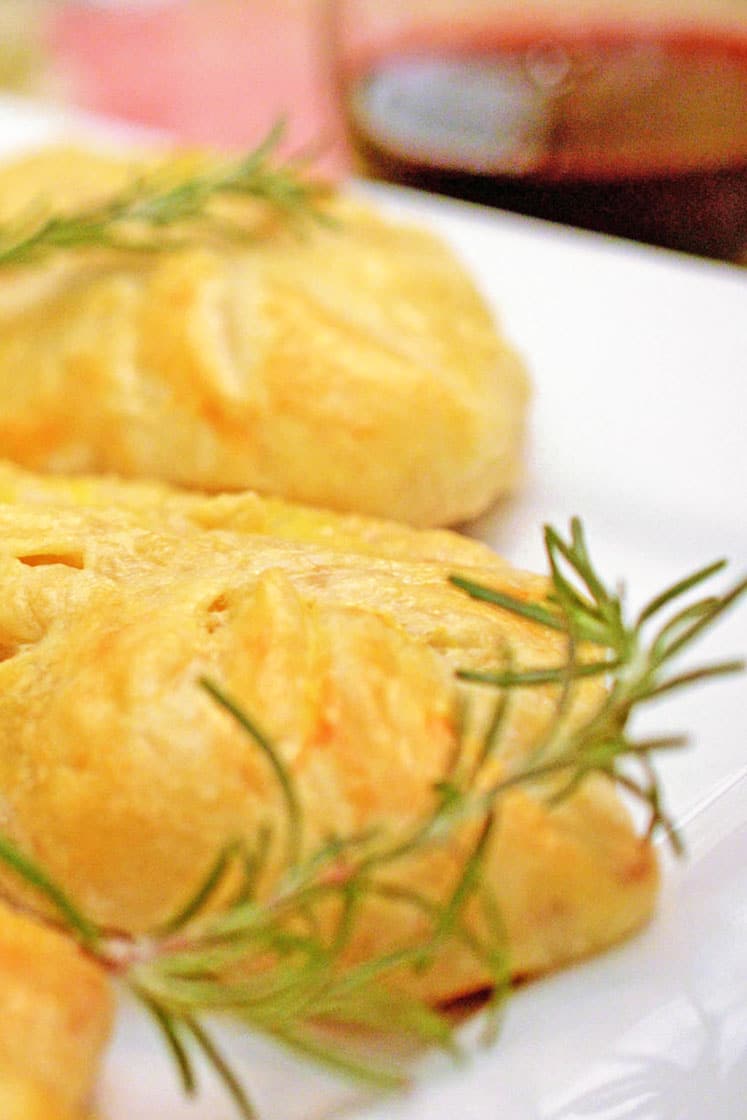 This evening I somehow ventured off the known path of comfort and safety and found myself coming up with a brand new dish, and it made me pretty excited.
Why?
Because it was quite delicious.
I just had a feeling this concoction was going to be a winner.
Maybe it's because I used the beautiful mortar and pestle that I received from Scott last Christmas.
Other than adorning our countertop, the heavy marble piece gets little use, a fact I need to change.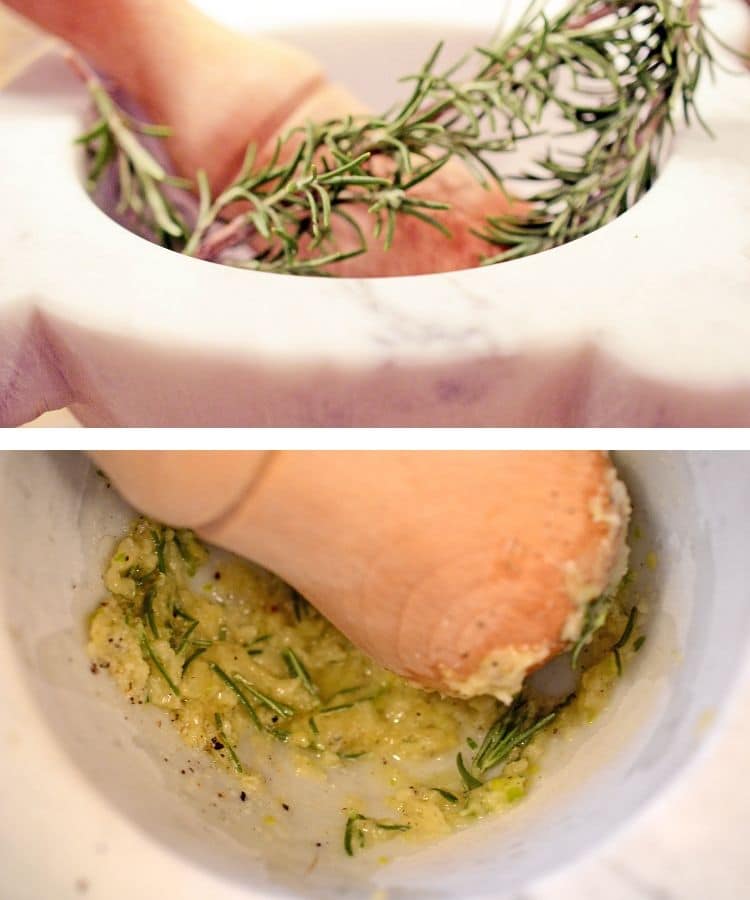 I started this recipe by creating a savory pesto in my mortar.
Some rosemary, fresh crushed garlic, kosher salt, and fresh ground pepper, all held together by olive oil.
It seemed things were off to a good start. Indeed they were.
Next, to lock in the juices and finish off the outsides, I did a quick sear of some boneless, center-cut pork chops over a high flame.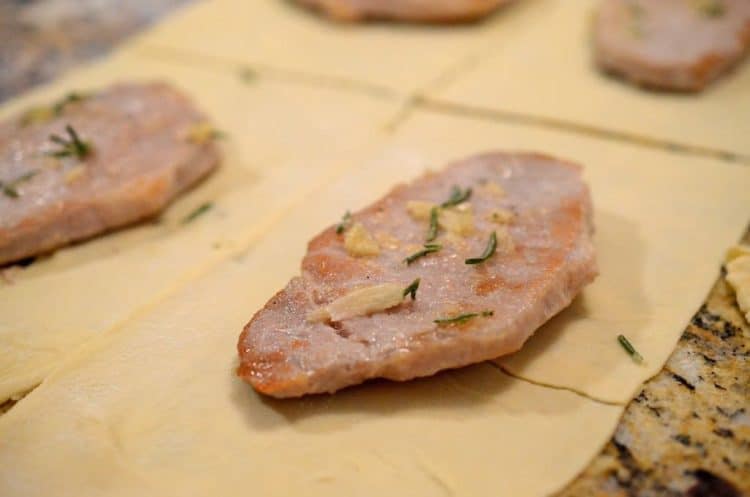 After searing the pork, I set it aside and let it cool for about five minutes,  then I rubbed each chop with the savory pesto I had just put together.
You can see from the photos I didn't have to use a lot, and as it turned out, just a little of the garlic-infused pesto went a long way.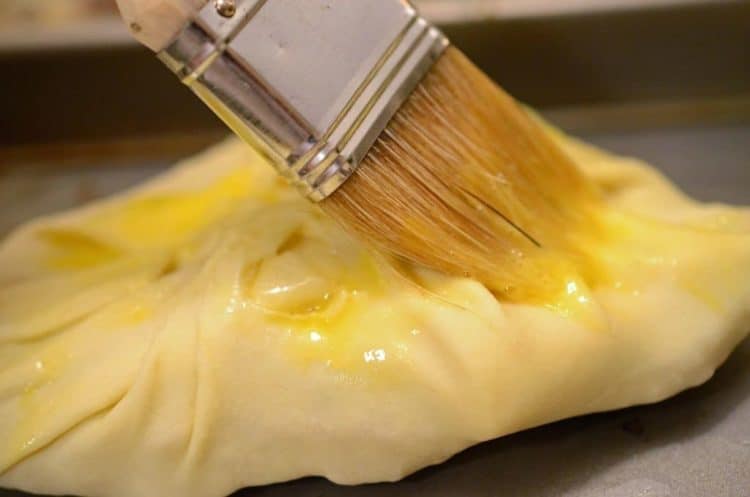 You may not believe this, but I had never used puff pastry before this evening.
I had never even purchased it before today!  Here's the other part you may not believe:
I had no idea how to use it.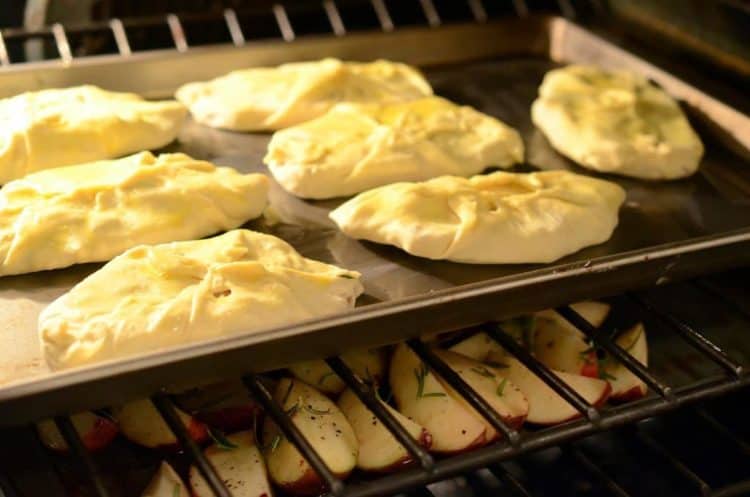 Once I got these puppies wrapped up and applied an egg wash to help give them a golden brown sheen, I popped them in the oven.
It may seem pretty minor, and I suppose in the grand scheme of things it was, but sometimes dreams do come true.
This recipe resulted in some great-tasting, tender, warm, and juicy pork chops.
If you're wondering what savory tastes like, friends, this is it.
The rosemary lightly but noticeably supports the garlic undertones, and the two effectively envelope each cut of meat in taste, much like the puff pastry delicately but completely encases each piece.
We served this with the roasted potatoes and some oven-roasted asparagus, all accompanied by a glass of Merlot.
It doesn't happen with every meal, and certainly not with every new recipe, but once in a while, everything clicks.
As a former boss used to advise me, "Smoke 'em when you got 'em."
Tonight we smoked 'em good, with this savory combination of fresh herbs and pork.
More easy and inexpensive pork recipes:
Updated from the original post of November 13, 2015.