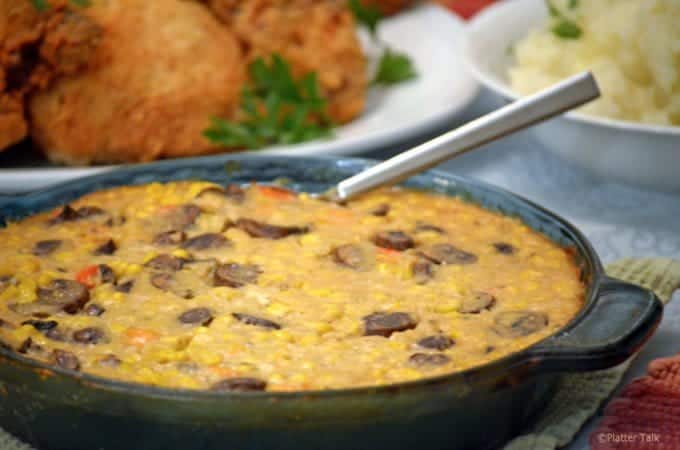 This post is being delivered as somewhat of a heads-up for anyone reading it and contemplating inviting me to a holiday dinner.  If I'm asked to bring something (and likely even if I'm not asked,) I'll be toting a dish near to my heart and in all likelihood not familiar to many of you.  It's comfort food that makes other comfort food even better.  It's like putting a homemade quilt on top of a down comforter.  It's a great compliment to any entree and I have yet to meet anyone who will say, "No thank you."  Please, try some of my scalloped corn.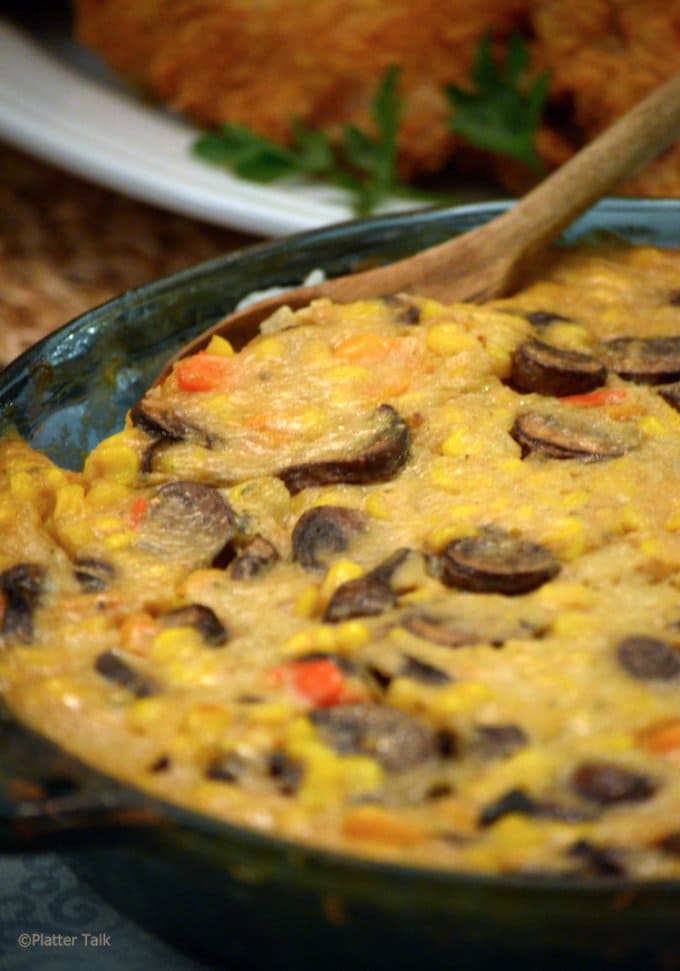 I enjoy scalloped corn for multiple reasons.   As alluded, I think it's delicious.   It's incredibly simple to make, and for me it evokes priceless memories of holiday meals of days gone by.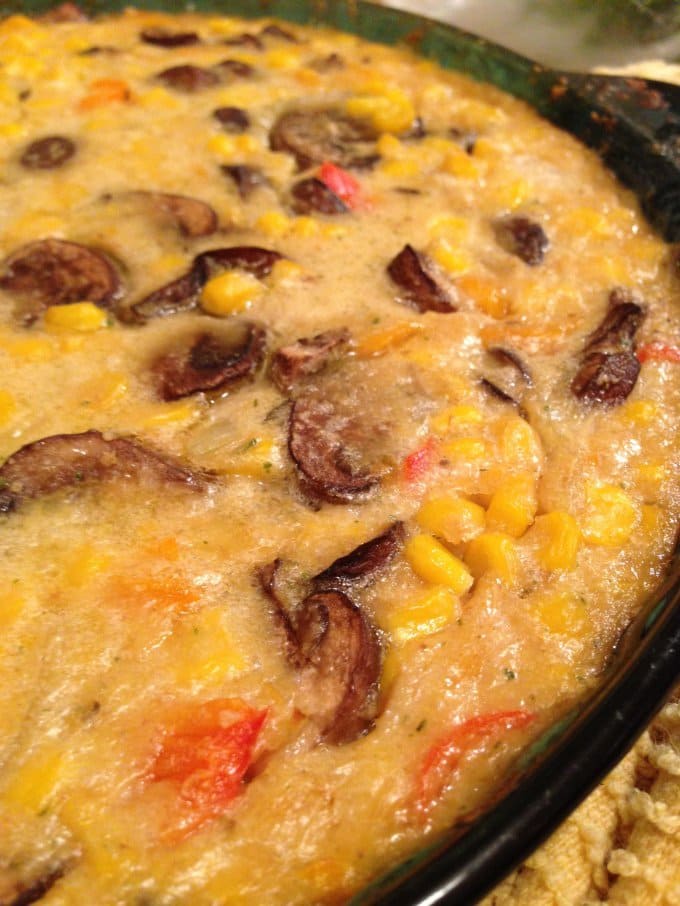 Also like many other dishes that I savor, this one was inspired by someone else.   As is often the case, I can't ever seem to get this one to taste quite as good as the person with whom I associate it.   I got this recipe from my sister-in-law, Carol.  I can't tell you why but mine will never be as tasty as hers.   Please don't get me wrong, for the most part it's always delicious.   My rendition of this dish just isn't the same as my sister-in-law's.    Through the years and with age, I've gained some clarity on this phenomenon.   When Carol makes scalloped corn,  she puts a little bit of herself into the dish.  That's something that only Carol can do.   It's the same with many other recipes that come from others, especially during the holidays.   We can be inspired, we can do our best to recreate, but I for one am never able to completely replicate the dish or recipe lent by another close to my heart.  It's part of the magic of holidays and the memories made by spending them with those  you love.   I hope you will try this scalloped corn this holiday, it's sure to create memories on your palate and in your heart.  -Dan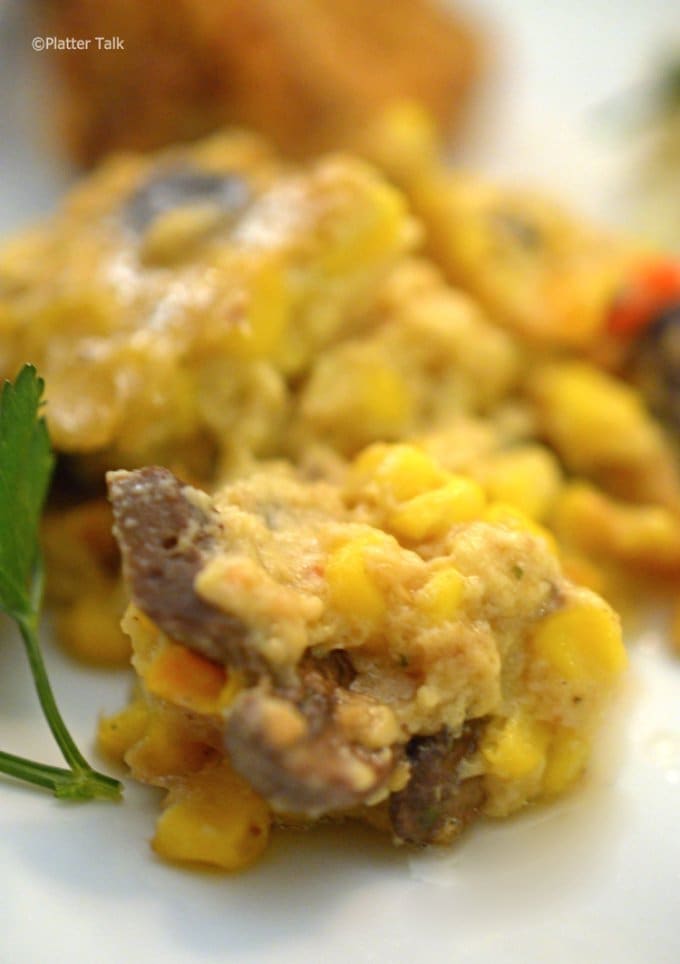 Scalloped Corn
Inspired by Carol Ann Zehr
Ingredients
Instructions
Preheat oven to 400 degrees F.

Prepare 9"x9" casserole pan, pie dish, or baking pan with non-stick coating.

Place butter in sauté pan and heat over medium high.

Add onion and pepper, stir and saute until soft and translucent, then set aside.

Pour corn into large mixing bowl add satuéed vegetables and remaining ingredients.

Mix thoroughly and pour into prepared baking pan.

Bake, uncovered, 45-60 minutes until golden brown.

Allow to rest 10 minutes before serving.
Notes
Consider sautéing some sliced baby portabella mushrooms and adding to the mix, as I did with this rendition.