Homemade Blueberry Pie
on Aug 06, 2013, Updated Jan 05, 2021
Homemade blueberry pie one of our favorite
blueberry recipes.
This recipe is so easy that even a kid can make it and we are here to show you how it's done!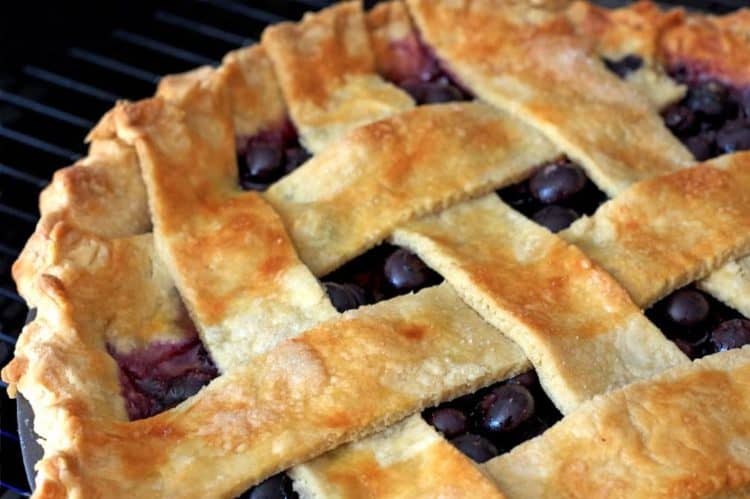 If you have been following Platter Talk or if you are familiar with our family, you likely are up to snuff on our composition. In some circles we are probably considered "different," but thankfully among our friends and acquaintances and most importantly our kids – we are seen as a pretty average and "normal" clan.
Still, six boys, two dads, and an English bulldog who is convinced that she is just one of the gang, all make for nary a dull moment. Each of our boys are different. We have athletes, a budding entomologist with a genius-edge to him, a techno-geek who is just on the verge of inventing the next big gadget, and then there are the two smallest, red-topped/blue-eyed Mensa candidates who show one level or another of interest in all of the above..
In spite of their difference, they all share one quality among many other similar ones: They love to eat and each of them has embraced the concept of this food blog with a wonderment and enthusiasm that is all too often found only among children.
About this recipe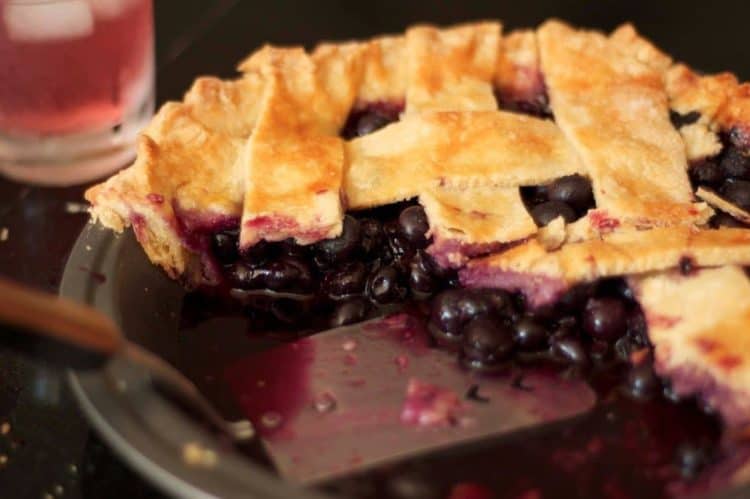 As a family we are all learning about food blogging and having a fun time in the process. There is plenty for everyone to do. Together, we think of ideas for new posts – and more times than not the production is a group effort. Besides their assistance in making the food, our guys do a great job in helping out with the photography and lighting, being hand models, and playing the role of all-around-gofers, in general.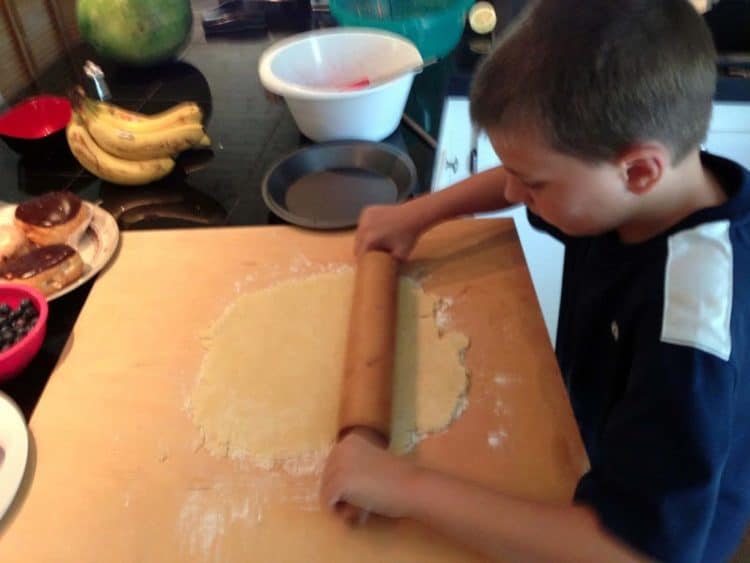 Our guys typically are in the kitchen before, during, and after food preparation and all have voiced interest in participating in the posts, here on Platter Talk. Isaiah is not only the first one to pull a fish out of the lake, four years running, he was also the first of our boys to be featured in a Platter Talk post, back when he helped out with making (and eating) raised donuts.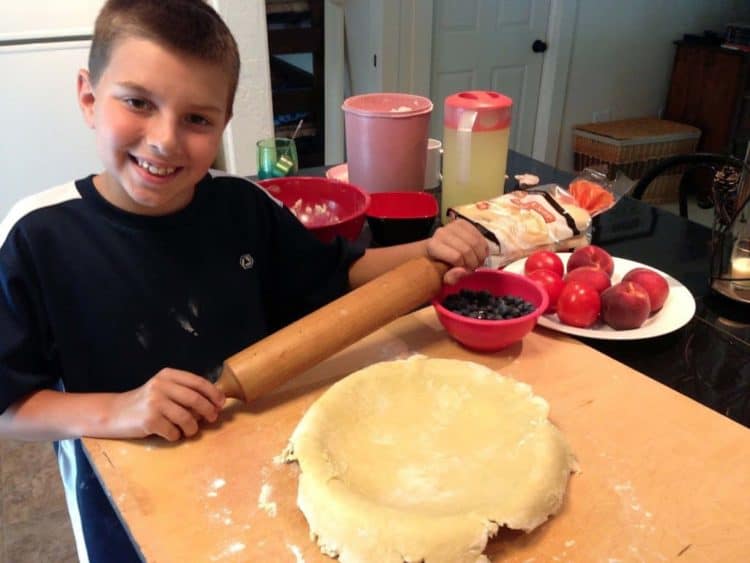 Joe is next up to bat here on our blog and he chose homemade blueberry pie to feature. With great pride, I turn the keyboard over to Joe, one of the happiest and most fun-loving 10 year-olds you will ever meet.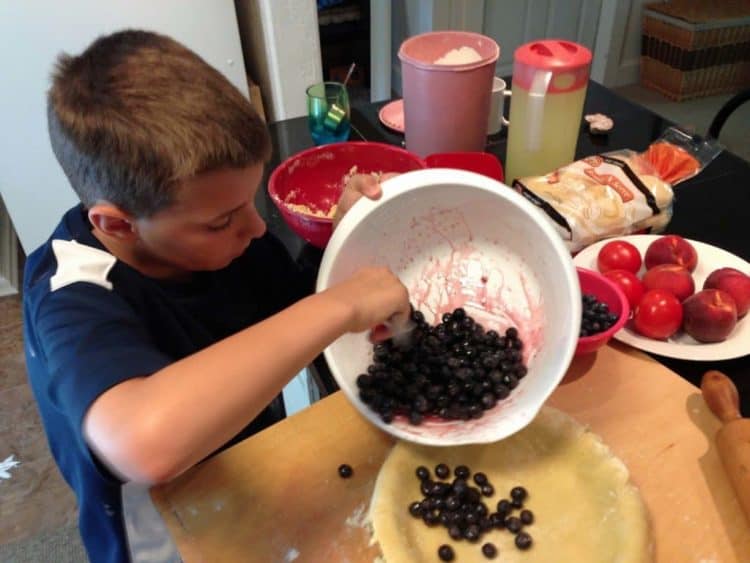 Despite the effort it was also fun making the pie with my dad. So, I really liked it. My brother also did a great job with his post but enough about him, you can check out his post for yourself.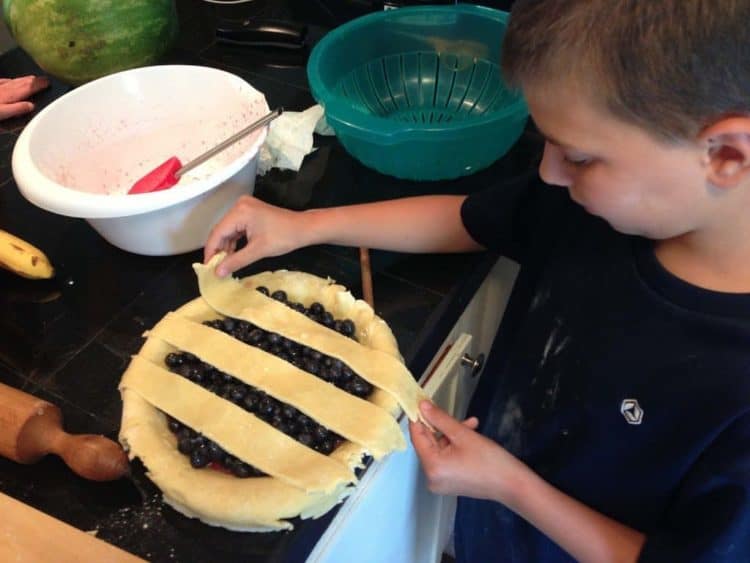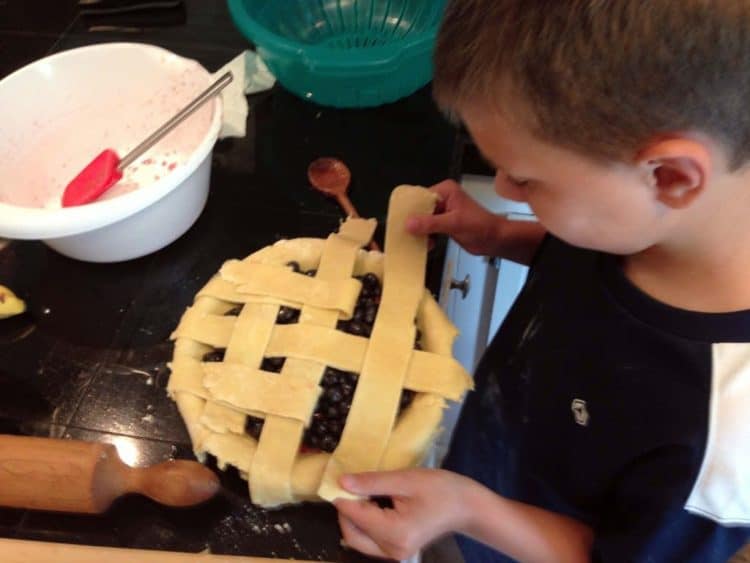 I learned that my dad baked food in fairs when he was a kid. He learned it all from my grandmother. He also got nervous sometimes. I was a little nervous making this pie since it was my first time. Now this pie was easy to make but also challenging, so I struggled a little. But I made the pie! First I was making the crust, it was hard to spin the crust with a fork in a ball. It was also hard to roll out the crust. I learned that my dad loved to make pies when he was young. I also like to make pies.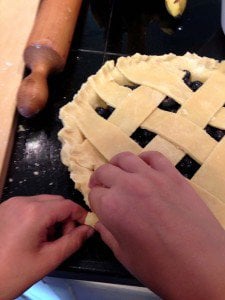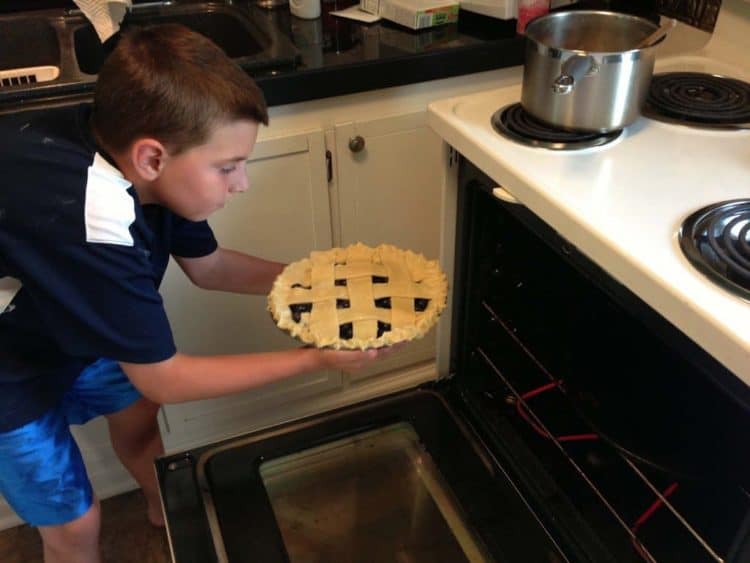 My family liked the pie a lot. Even my brother said, "compliments to the chef!" My dad liked it also he said, "This is the best blueberry pie ever."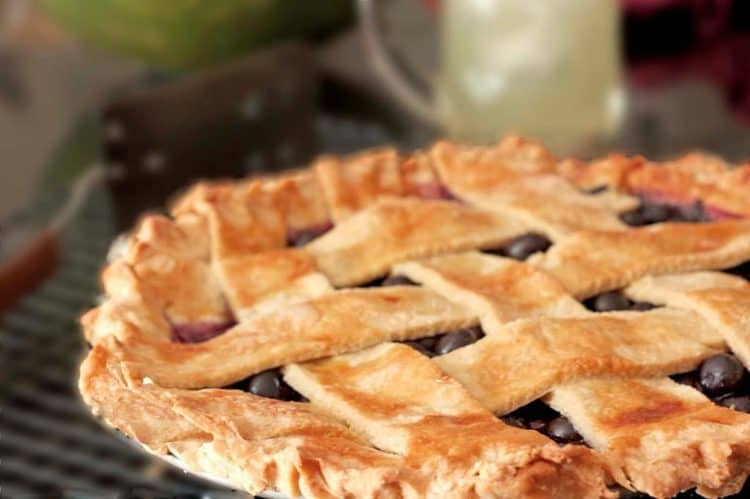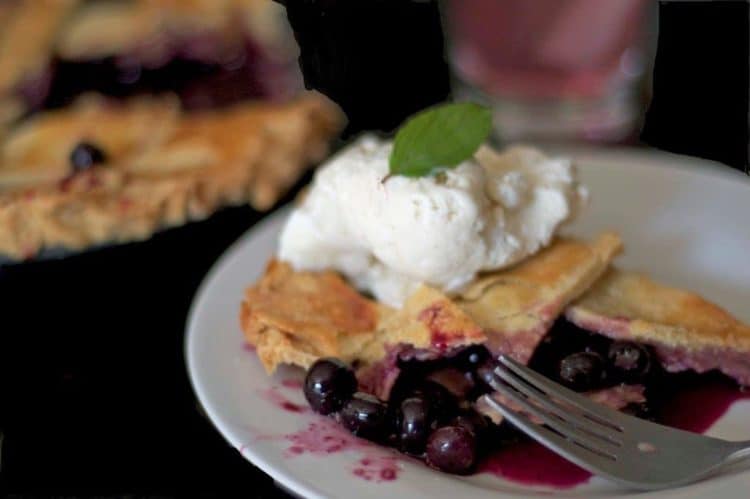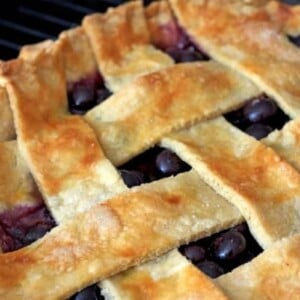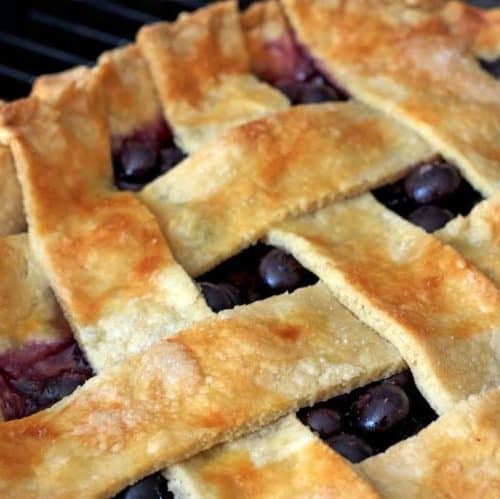 Homemade blueberry pie featuring kids in the kitchen.
A delicious blueberry pie that the whole family will love!
Ingredients
for the crust
For the Filling
4

cups

fresh blueberries

1

cup

sugar

juice from 1/2 small fresh lemon

1

tablespoon

cinnamon

1

teaspoon

nutmeg

1

teaspoon

allspice

2

tablespoons

cornstarch
Instructions
Preheat your oven to 400° F.
for the crust
Combine flour, shortening, sugar, and salt. Work together with a fork until consistency is pebbly

In a separate small mixing bowl, beat egg and add water and vinegar, beat again. Add liquid mixture to flour and shortening. Stir with fork and combine thoroughly and form into a ball then roll out on a floured surface.
for the filling
Combine all ingredients, gently fold scraping along sides of bowl to avoid crushing the berries.

Place filling in a dough-lined pie dish. Bake for 40 to 45 minutes or until crust is golden brown.
Notes
Variations in relative humidity can affect quantity of water necessary to form and roll dough.
Don't be afraid to add small amounts of water to achieved desired consistency.
Be generous with the amount of flour used on rolling surface.
To place crust in pan, roll it on pin, place pin over pan and then unroll.
Brush an egg wash over the top crust prior to baking. This provides a rich, brown glaze.
Nutrition
Calories:
562
kcal
,
Carbohydrates:
76
g
,
Protein:
6
g
,
Fat:
27
g
,
Saturated Fat:
7
g
,
Cholesterol:
20
mg
,
Sodium:
302
mg
,
Potassium:
115
mg
,
Fiber:
4
g
,
Sugar:
34
g
,
Vitamin A:
70
IU
,
Vitamin C:
7
mg
,
Calcium:
26
mg
,
Iron:
3
mg
Nutrition information is automatically calculated, so should only be used as an approximation.