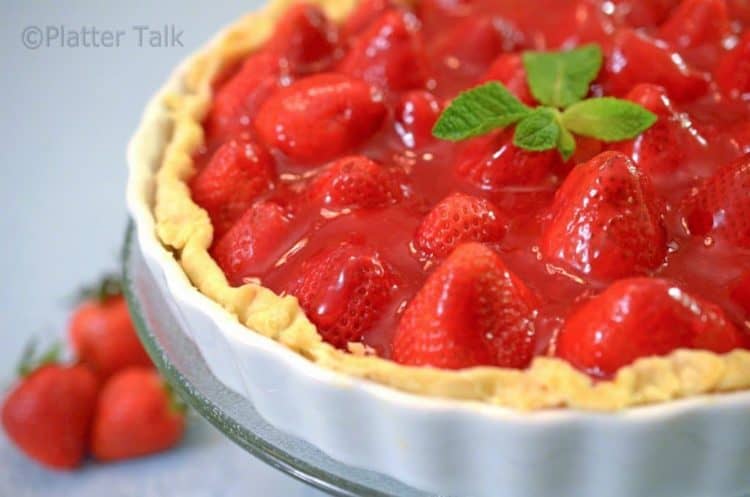 Happily I am someone who can say I have had more hits than misses in the kitchen. That's not to say I haven't had my share of culinary debacles and disastrous messes. That may be an overstatement of how this post started out, although let's just say that this pie, along with a couple of its dessert cousins, was a two night project. You know the old saying, "You can't keep a good strawberry pie down." Well, that's my interpretation of an old saying...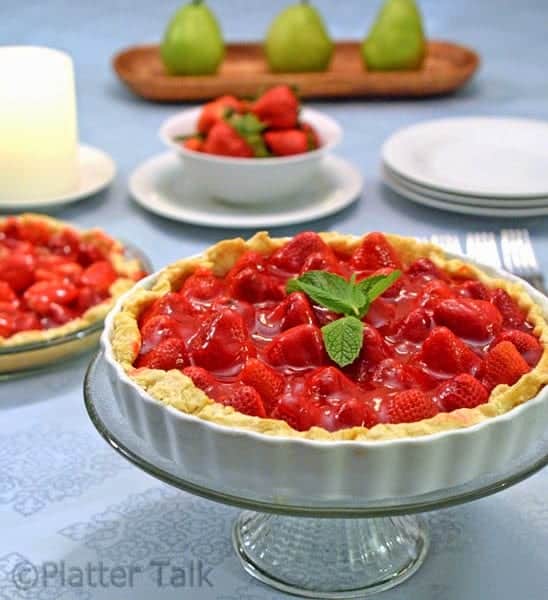 If I hadn't been making this pie for Platter Talk, and if I wasn't a baker at heart, and sometimes I think if I had half a brain, I would have purchased a pre-made pie shell, sliced up some strawberries, added some thickening agent and called it a day.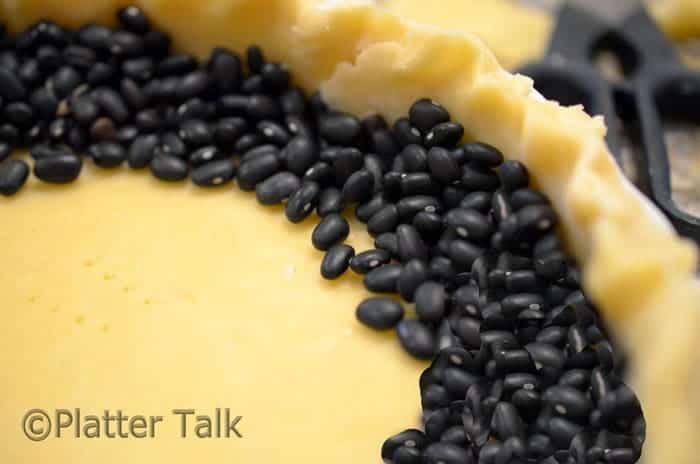 As I think you all have figured out though, I was making this for Platter Talk and I just couldn't use a store bought pre-made pie crust. I could have done without the associated "learning-curve stress," but then I would of had to deal with a loss of sleep and justifiably, a potential loss of readers.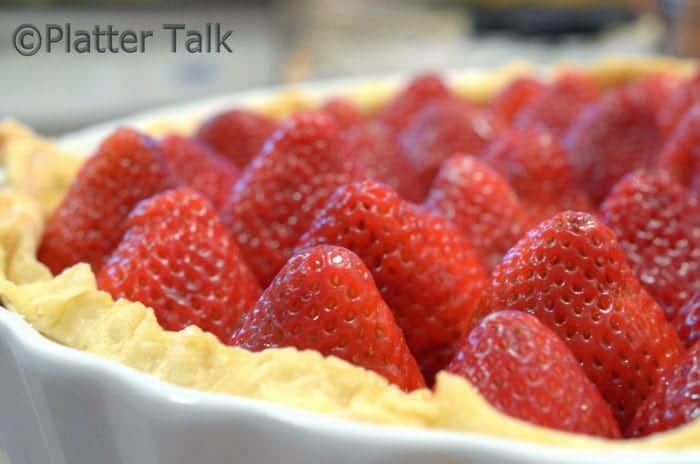 What's the big lesson I learned from doing this post? If you're going to bake an empty pie crust, to be filled after it's baked, pack the outside edge with something that's oven safe to help support the sides. This will help prevent the empty crust from folding down as it bakes, like a spent daffodil shriveling up at the close of spring.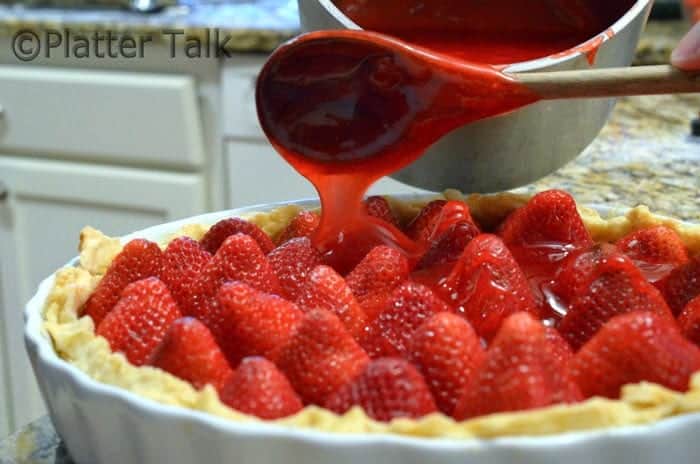 Fortunately, I only had the likes of a few cups of flour and an egg invested in the failed crust. It's amazing the the difference a cup or two of dried beans made.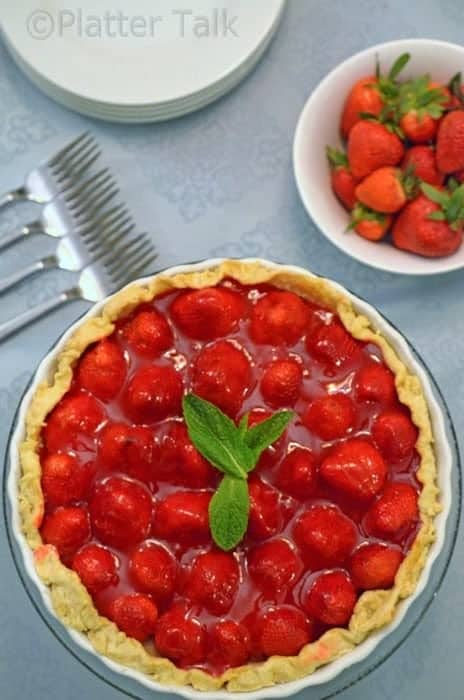 All's well that ends well, and I have to say this ended pretty well. It may have taken me a couple of tries to get this type of crust right but at least I didn't resort to using a store-bought product. What's even more important, I treated myself to the slice below, and it was à la mode, all the way.
Other Pies from Platter Talk
Strawberry Pie
adapted from Sue Jurack via Taste of Home
Print
Pin
Rate
Ingredients
1

unbaked pastry shell

1

cup

sugar

3

tablespoons

cornstarch

1

cup

water

1

3 oz package strawberry gelatin

1

lb.

fresh strawberries

washed and stemmed and sliced
Instructions
Bake pastry shell 15 minutes at 375 degrees F.

In a saucepan, combine the sugar, cornstarch and water until smooth.

Bring to a boil; cook and stir for 2 minutes or until thickened.

Remove from the heat; stir in gelatin until dissolved.

Refrigerate for 15-20 minutes or until slightly cooled.

Arrange strawberries in the crust.

Pour gelatin mixture over berries. Refrigerate until set.
Notes
Line unbaked pie crust with dry beans or pie weights.
In lieu of sliced strawberries, use whole ones and place pointed side up. This provides a nice presentation and make it easy to cut uniform pieces.
Serve with vanilla ice cream, savor the moment.
Nutrition
Calories:
264
kcal
|
Carbohydrates:
52
g
|
Protein:
3
g
|
Fat:
6
g
|
Saturated Fat:
2
g
|
Sodium:
139
mg
|
Potassium:
107
mg
|
Fiber:
2
g
|
Sugar:
37
g
|
Vitamin A:
7
IU
|
Vitamin C:
33
mg
|
Calcium:
13
mg
|
Iron:
1
mg