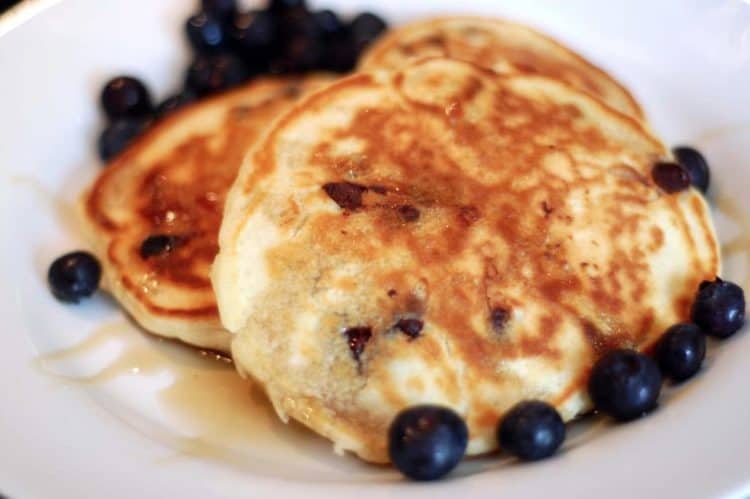 Have I mentioned how happy I am that summer is here? For our gang of 8 it means cottage time, almost all the time.  Well, if not all the time, nearly every weekend and any days not spent at work.  No one likes being at our little shack on the lake more than our boys, and of course Ellie.  With the exception of our pretty little English bulldog, everyone is typically up at the crack of dawn and for the most part the action is non-stop till everyone is tucked in, usually anytime between 9 and 11:00 at night.  There is a lot of energy expended with these six guys (Ellie – not so much), and the first meal of the day is arguably the most important as it helps to ensure that none of the boys run out of gas during the course of their daily cottage grind.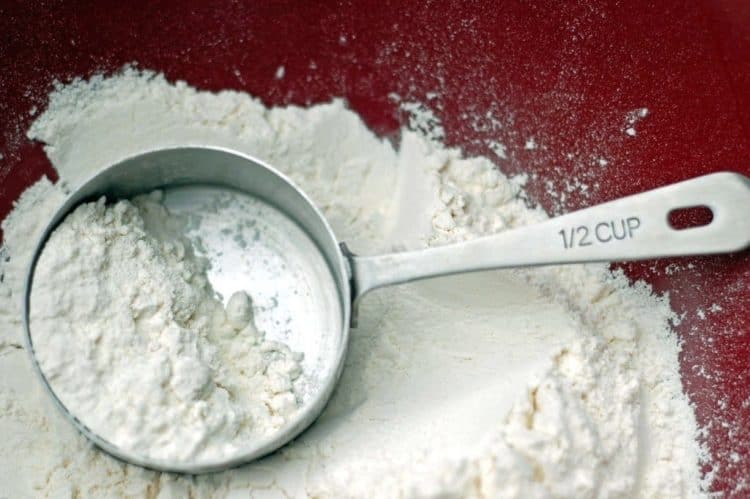 On Tuesday morning when Joe was the first to put his breakfast order in, it went something like this, "Dad, can we have pancakes for breakfast?"  My initial inner-reaction was, "Ugh.  Here we go again…"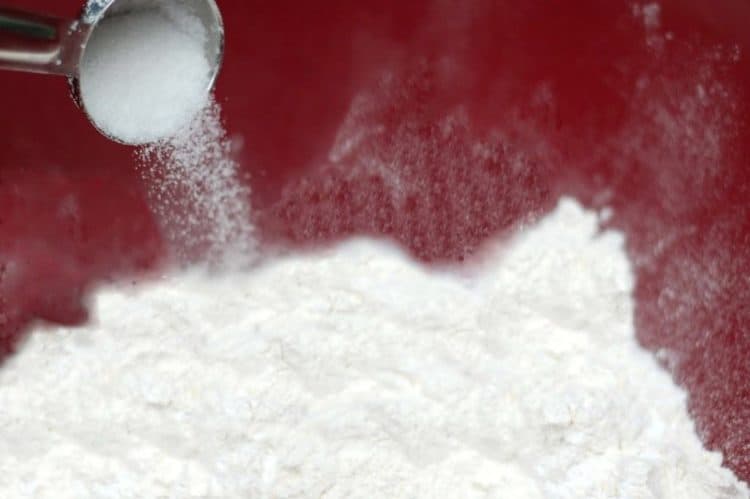 The work, including the meals, never ends here.  After my second or third sip of morning coffee, I reconsidered and I thought Joe was going to jump for joy when I responded, "Sure, why not?!"
Pancakes are pretty common for us.  Until lately, I always tied to keep a box of the dry mix from the grocery store on hand.  Space at our little cottage is at a premium, especially in the kitchen, and so one morning it dawned on me that we almost always have all the necessary ingredients for pancakes on hand, so why not make them from scratch.  Once again, this is something that I never turned back from doing.   Pancakes from scratch are the essence of basic and for us it means one less box of something in our kitchen cupboards.  Perhaps more important for our purposes, I have yet to find a box of dry pancake mix that equals what I can whip together with some flour, egg, milk, and a few other goodies.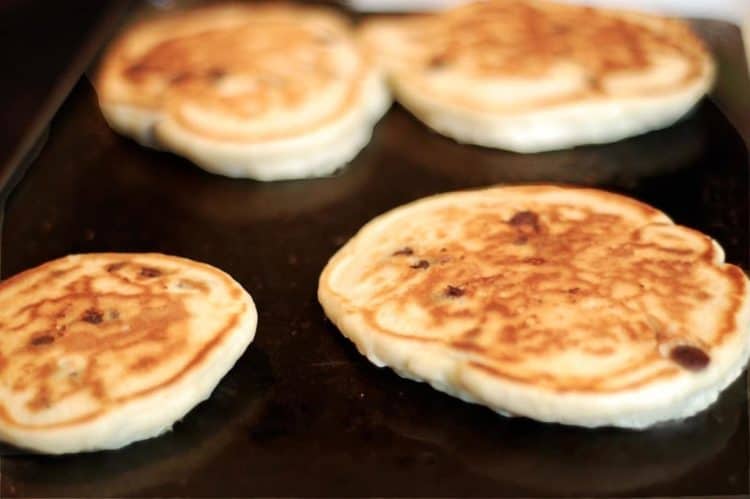 You can scour your cookbook collection, the latest food magazines, and of course the Internet for a seemingly limitless varieties of pancakes.  They will undoubtedly include different flours, vegetables, and even evolve into other creations like crepes.  These all may be great but for the most part our kids want something that's tasty and capable of hosting often copious amounts of syrup.  This basic recipe fits all of our family's criteria and like most useful food formulas, it can be modified to accommodate the ingredient du jour.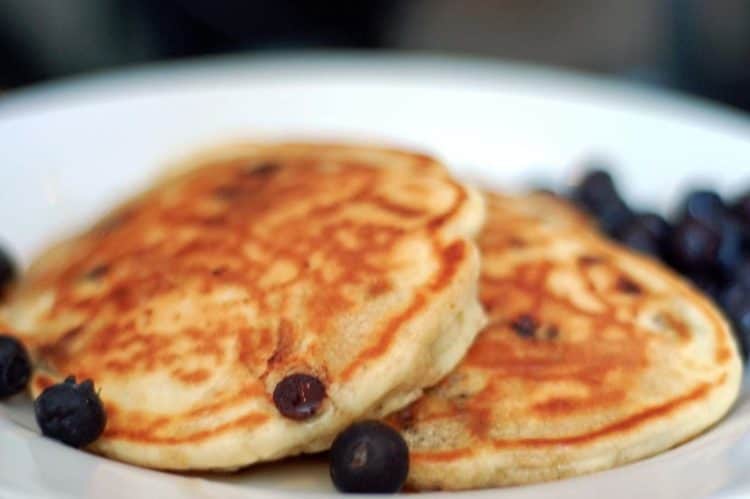 Never Miss Another Platter Talk Recipe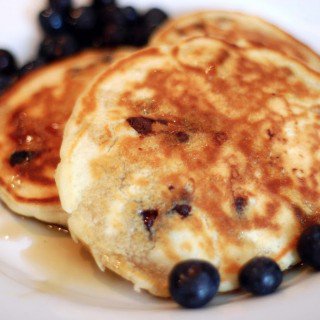 Ingredients
1 ½

cups

all-purpose flour

3 ½

teaspoons

baking powder

1

teaspoon

salt

1

tablespoon

white sugar

1 ¼

cups

milk

1

egg

3

tablespoons

butter

melted

1

tablespoon

vanilla
Instructions
In a large bowl, mix together dry ingredients.

Make a well in the center and add remaining ingredients and mix till smooth.

Over medium heat, apply butter, oil, or non-stick spray to a griddle or skillet.

Dole out portions of pancake batter to your liking.

When small bubbles begin to appear and cover most of the uncooked side, it's time to flip.

Cook remaining side for a couple of minutes until golden brown.
Notes
Favorite standards for our family include Ghiradelli semi-sweet chocolate chips, and/or blueberries.
If making pancakes for a small army, preheat your oven to 250 degrees F and keep the initial pancakes warm until they are all fried and ready to serve.
If you're not acquainted with real maple syrup, do yourself a favor and pick some up, for this purpose especially. You won't regret it.
Nutrition
Calories:
333
kcal
|
Carbohydrates:
45
g
|
Protein:
9
g
|
Fat:
13
g
|
Saturated Fat:
7
g
|
Cholesterol:
71
mg
|
Sodium:
709
mg
|
Potassium:
519
mg
|
Fiber:
1
g
|
Sugar:
7
g
|
Vitamin A:
445
IU
|
Calcium:
253
mg
|
Iron:
3
mg