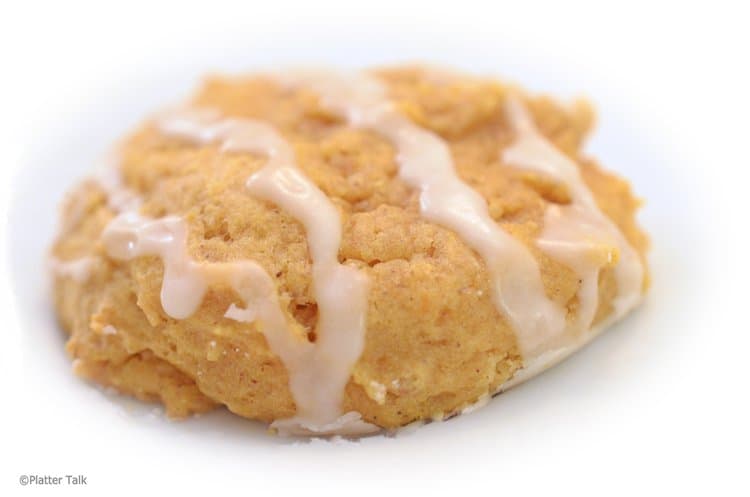 Have you ever lost a day, just in the ordinary midst of life?  I'm not proud to admit, it has happened to me.   Normally it happens when I'm on vacation and away from work, away from the duties of home, and away from life for a bit.  Not yesterday though.  Somehow the last day of September slipped right past me, like a thief in the night.  Imagine my surprise, my sense of loss, when I was informed this morning shortly after arriving at work that today is the first day of October.  All along I had conjured the luxury, in my mind, of having one more day of September to savor.  In spite of my disappointment I decided to turn matters around and make lemonade out of lemons, or in this case pumpkin cookies out of pumpkins.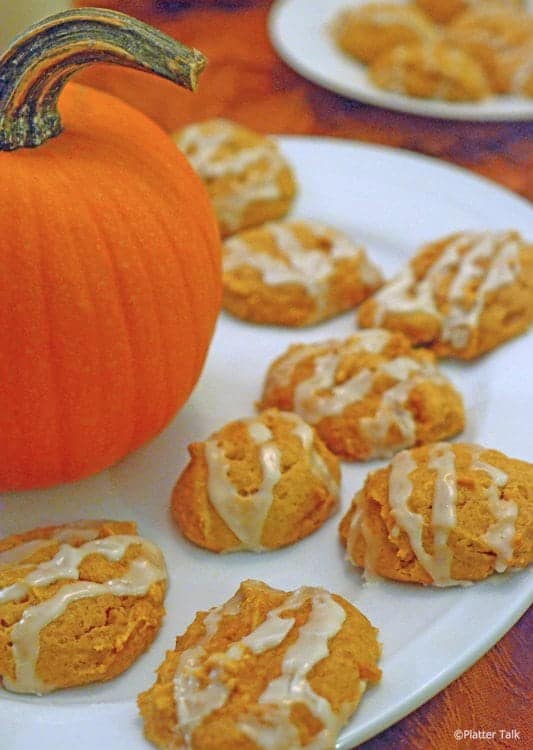 Yes, I decided that if today had to be the first day of October (which was established way back in 1582 by Pope Greg XIII) then I would proclaim October the month of the pumpkin.   Once again, I missed the pumpkin wagon on that one too.  October is already the official month of the pumpkin.  (I don't think the pope had anything to do with this proclamation.)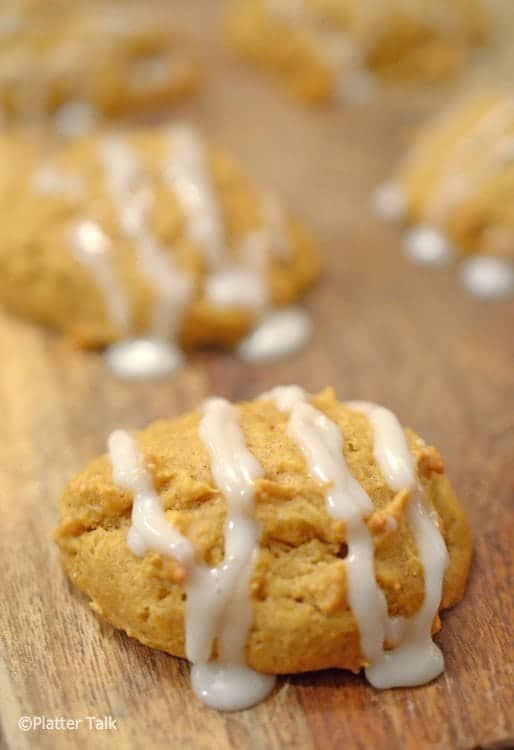 Regardless of the day or the month, I proclaim these cookies to be light and delicious bits of October that can be savored, enjoyed, and dunked on any day of any month.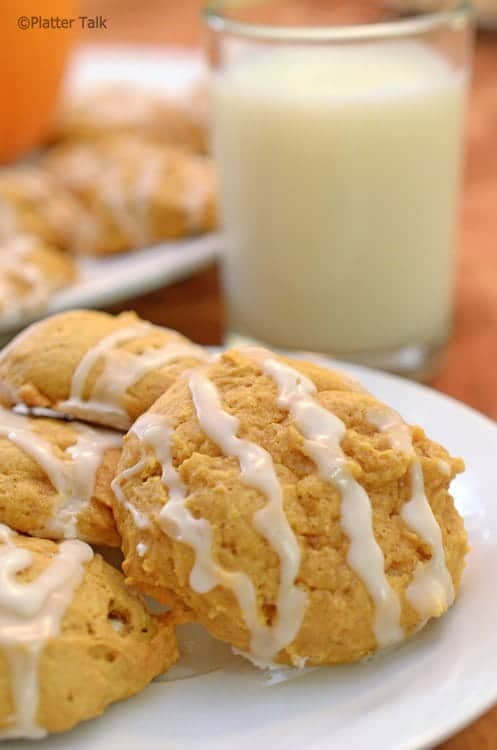 Summer has passed and the beginning of the fall season always brings with it cooler outdoor temps and warmer outdoor colors.  It's a great time to bring a little color into the kitchen and into the cookie jar as well.  These soft, old-fashioned pumpkin cookies fit the bill, perfectly.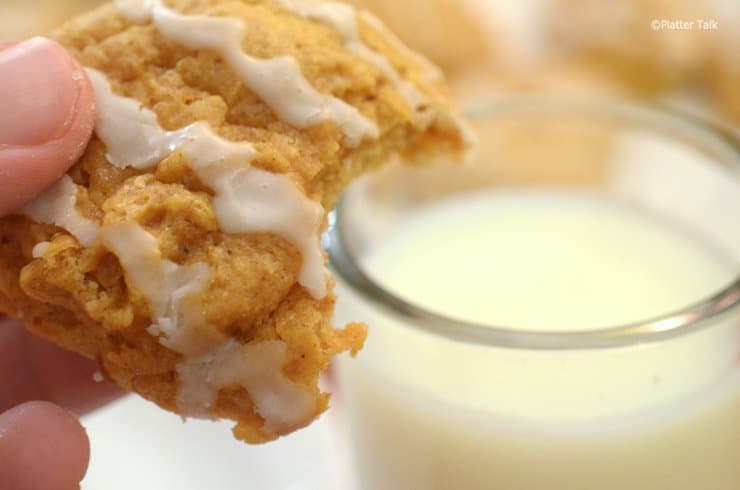 Old-Fashioned Soft Pumpkin Cookies
From verybestbaking.com
Ingredients
for the cookies

2 1/2

cups

all-purpose flour

1

teaspoon

baking soda

1

teaspoon

baking powder

2

teaspoon

ground cinnamon

1/2

teaspoon

ground nutmeg

1/2

teaspoon

salt

1 1/2

cups

granulated sugar

1/2

cup

butter

1 stick, softened

1

cup

packed pumpkin

1

large egg

1

teaspoon

vanilla extract

for the glaze

2

cups

powdered sugar

1

tablespoon

melted butter

1

teaspoon

vanilla

3

tablespoons

milk
Instructions
for the cookies

Preheat oven to 350° F. Grease baking sheets.

Combine flour, baking soda, baking powder, cinnamon, nutmeg and salt in medium bowl. Beat sugar and butter in large mixer bowl until well blended. Beat in pumpkin, egg and vanilla extract until smooth. Gradually beat in flour mixture. Drop by rounded tablespoon onto prepared baking sheets.

Bake for 15 to 18 minutes or until edges are firm. Cool on baking sheets for 2 minutes; remove to wire racks to cool completely. Drizzle Glaze over cookies.

for the glaze

Combine glaze ingredients in small mixing bowl, stir till smooth and creamy.
Nutrition
Calories:
121
kcal
|
Carbohydrates:
22
g
|
Protein:
1
g
|
Fat:
3
g
|
Saturated Fat:
1
g
|
Cholesterol:
12
mg
|
Sodium:
91
mg
|
Potassium:
37
mg
|
Fiber:
0
g
|
Sugar:
15
g
|
Vitamin A:
23.1
%
|
Vitamin C:
0.3
%
|
Calcium:
1.2
%
|
Iron:
3
%