Slow Cooker Sticky Caramel Pumpkin Cake – There's no denying that it's time to start seriously thinking 'pumpkin.'
Halloween is still a few weeks away, but suddenly there are gourds and pumpkins popping up all over the place.
Speaking of pumpkins, one of them ended up in the most unexpected places the other day – in my slow cooker. When it came out, it looked like this: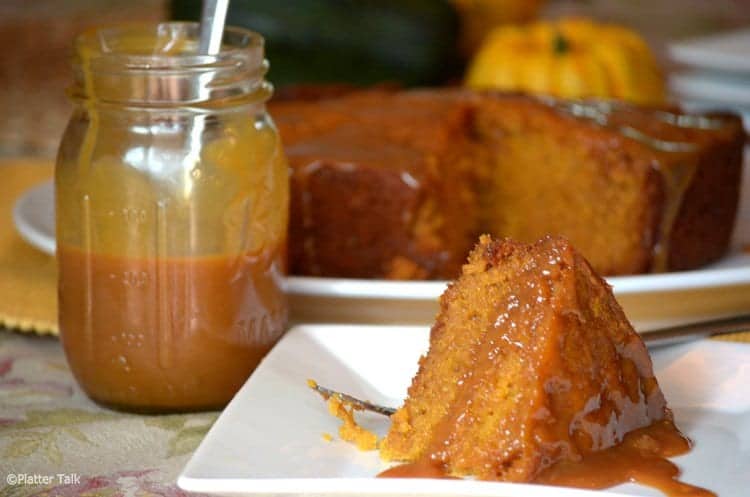 Slow Cooker Sticky Caramel Pumpkin Cake

I realize this photo is only one-dimensional, but even those of us with the slightest of imaginations are pretty apt to discern that the cake depicted in this single dimension has an appeal that covers all bases.  And all dimensions.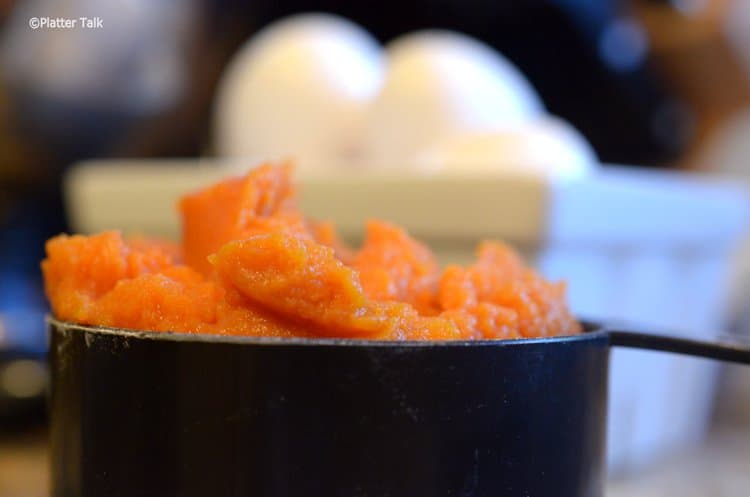 Let's talk about cost.  Some flour, a can of packed pumpkin, some eggs and sugar and a little butter.  That's pretty much it, none of those things are going to break the bank, I'm betting.
This entire recipe, with the cost of the caramel topping, is probably in the $5 to $8 range.  Don't care for caramel?  How about a little-whipped cream?  Ice cream?  Plain?  Nothing wrong with that option either.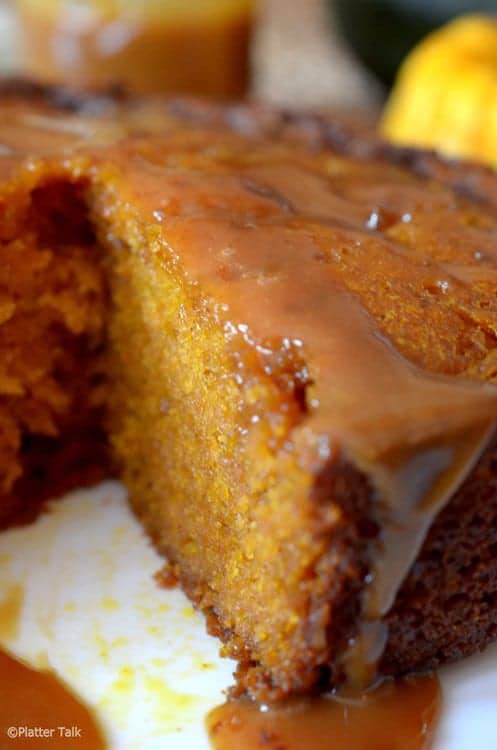 Now, let's move on to another very important dimension of cooking: Ease.  This cake consists of only a few ingredients. They are simply mixed in a bowl and then scrapped into an awaiting slow cooker.
Not a baker?  Who cares?!  Easy and no baking skill required.  Check.
Speaking of easy desserts with just a few ingredients, you may be interested in our 3 Ingredient Peanut Butter Cookies. A lot of people tell us they are one of their favorites!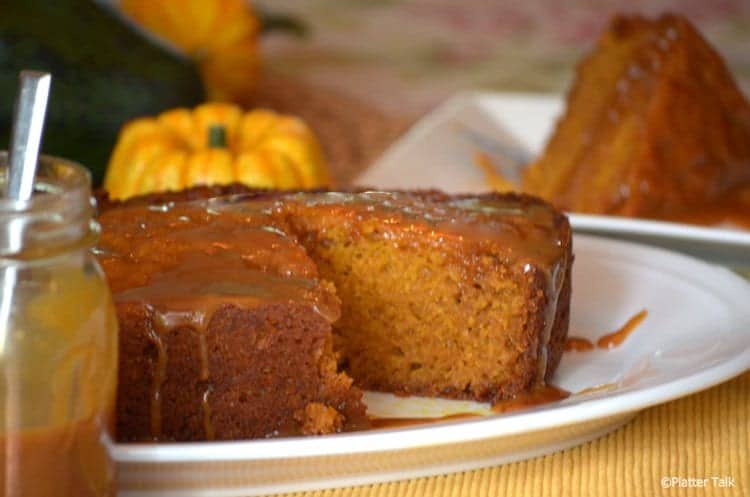 Now for one of the most critical dimensions of any food:  Taste.  Even when this one was "cooking" in the crockpot, I had a very good idea what this was going to to do my taste buds.  Read: Go wild!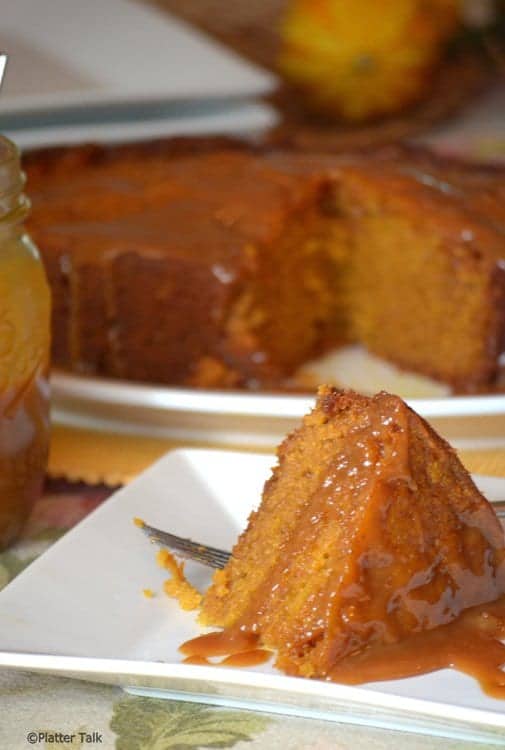 In conclusion, this pumpkin treat pretty much has it all.  It's affordable, it's extremely easy to prepare, and it is scary delicious.
It is the perfect fall dessert for guests or family, for Halloween, Thanksgiving, or any holiday.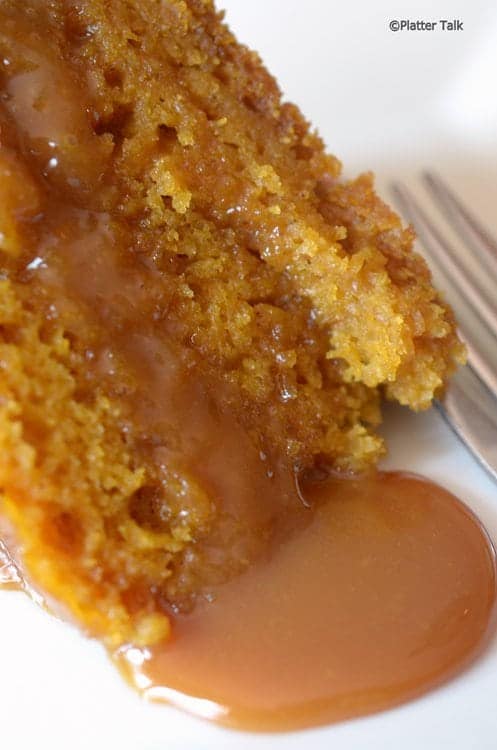 If you were like me and thought that crock pots were just for making dinner and meals for the family while you are spending your entire day doing something else, I say, "Think again."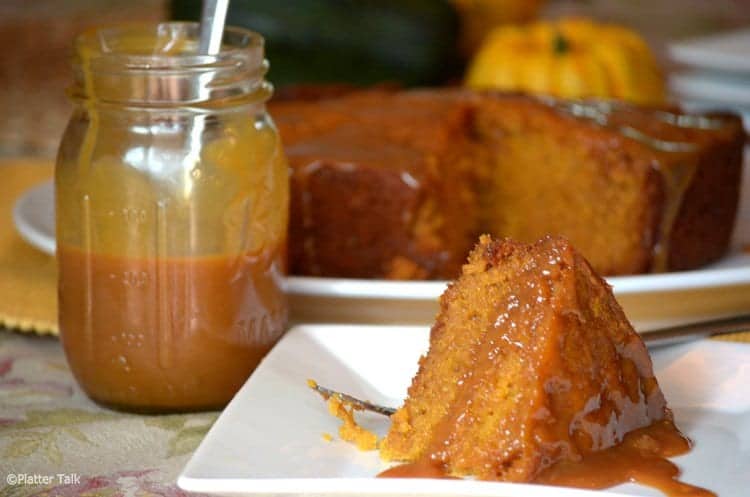 "This pumpkin cake is a slow cooker wonder. "
Not only has it completely satiated my sweet tooth, but it has also sparked a determination within me to find more great desserts that can be made in a slow cooker.  Please, give this one a taste. -Dan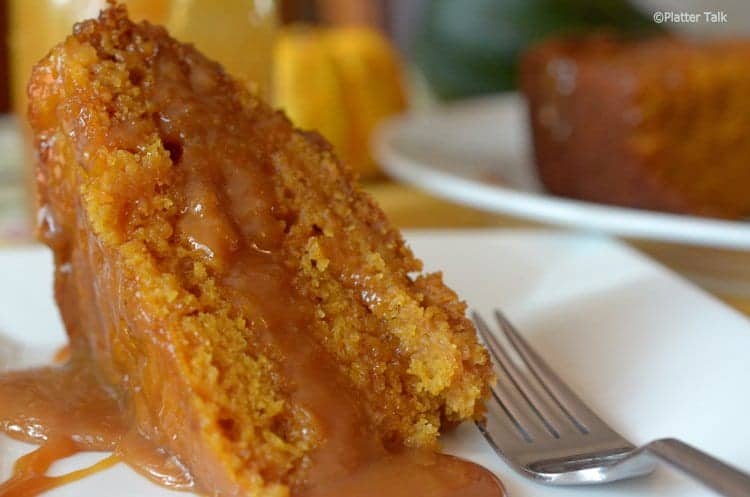 Love Pumpkin? Be sure and check out ALL our great pumpkin recipes!
How to Make this Crock Pot Cake in an Oven
If you don't have a slow cooker, you can make this slow cooker cake in an oven. Here is how to do that:
Bake at 350° F.
The type of pan you have will determine how long to bake.
A loaf pan will require 45 minutes, a sheet cake or double layer cake will take about 30 minutes.
It is recommended that you not use a glass baking pan for this cake as metal and ceramic pans seem to help keep the batter from falling.
To avoid using processed (granulated white sugar), you can use 1/3 cup of maple syrup and 1/3 cup of honey. If you don't want to use butter, readers have used 2/3 cup of sunflower oil with great success.
Finally, some people have added a little extra pumpkin spice to the batter and a capful of vanilla.  Try this recipe and let us know how you make it!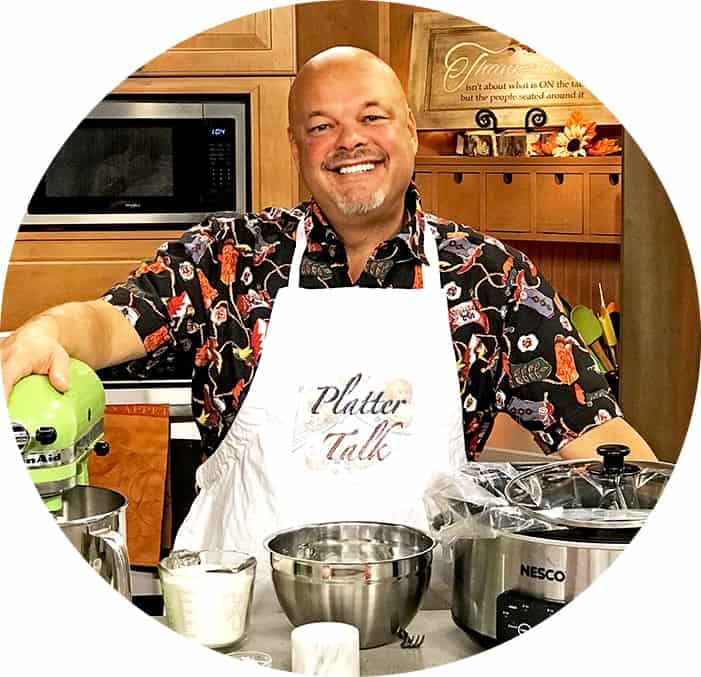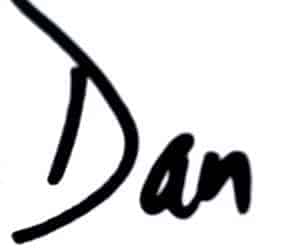 Here is a link to more Slow Cooker Cakes for you to enjoy too.
Some of our Most Popular Holiday Recipes
If you've tried this recipe for Slow Cooker Pumpkin Cake or any other recipe on Platter Talk, please let us know your thoughts in the comments below, we love hearing from you! You can also FOLLOW US on FACEBOOK, INSTAGRAM, and PINTEREST to see more delicious food and what we have cooking.
Slow Cooker Sticky Caramel Pumpkin Cake
A delicious pumpkin cake from your slow cooker that goes together quickly and takes just a couple of hours to cook/bake! Adapted from

pilcookbooks.com
Ingredients
2

cups

all-purpose flour

2

teaspoons

baking powder

1

teaspoon

baking soda

1/2

teaspoon

salt

1

teaspoon

pumpkin pie spice or ground cinnamon

1 1/3

cups

sugar

1

cup

butter

softened

4

eggs

at room temperature

15

oz

solid pack pumpkin

1 can

16

oz

caramel sauce

1 jar
Instructions
Coat 4 1/2 quart slow cooker with nonstick cooking spray, turn to "high."

Combine flour, baking powder, baking soda, salt, and pumpkin pie spice in mixing bowl.

Beat sugar and butter in large bowl with electric mixer for about 3 minutes, until light.

Add eggs, one at a time, mixing well after each one.

Add packed pumpkin, blend until well mixed.

Gradually add flour mixture and beat at low speed for a minute or so until smooth.

Spread evenly in slow cooker and cover.

Cook on high setting 2 hours or until center-inserted tooth pick comes out clean.

Let cake stand, uncovered 10 minutes.

Invert onto wire rack, invert again onto serving plate.

Drizzle half of caramel sauce over cake. Serve warm with additional sauce.
Nutrition
Calories:
426
kcal
|
Carbohydrates:
66
g
|
Protein:
5
g
|
Fat:
17
g
|
Saturated Fat:
10
g
|
Cholesterol:
95
mg
|
Sodium:
478
mg
|
Potassium:
219
mg
|
Fiber:
1
g
|
Sugar:
23
g
|
Vitamin A:
6100
IU
|
Vitamin C:
1.6
mg
|
Calcium:
74
mg
|
Iron:
1.9
mg
Updated from the original post of September 19, 2014