Peanut Butter Truffles Recipe

Peanut butter truffles are the perfect sweet treat for those who have a weakness for chocolate and a passion for peanut butter recipes.
Speaking as a grown man who overdosed on chocolate at the tender age of five (true story), I feel more than qualified to say that these are the ultimate holiday treat.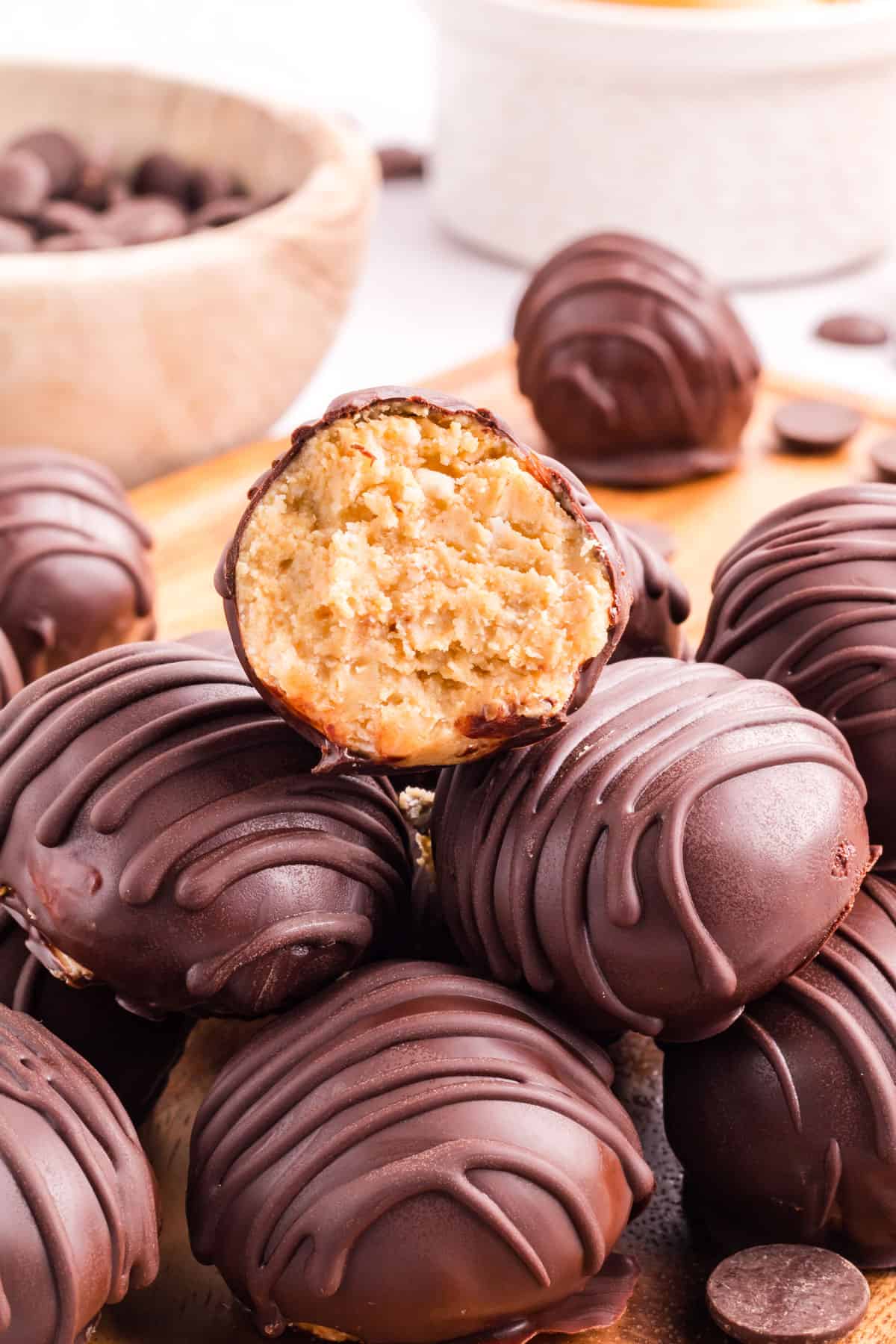 Read on, and I'll show you how to make these chocolate peanut butter truffles in just 30 minutes. You are going to love this recipe!

About this Sweat Treat
This is a basic recipe for no-bake peanut butter balls with a chocolate coating. There are many variations you can add to these chocolate peanut butter truffles.
Every holiday season, I add these no-bake peanut butter truffles to our collection of Christmas cookies, and every year, people tell me these are their favorite.
You can add some crushed peanut butter cookies, you can turn them into nutter butter truffles, you can coat them in white chocolate or milk chocolate. The possibilities are endless.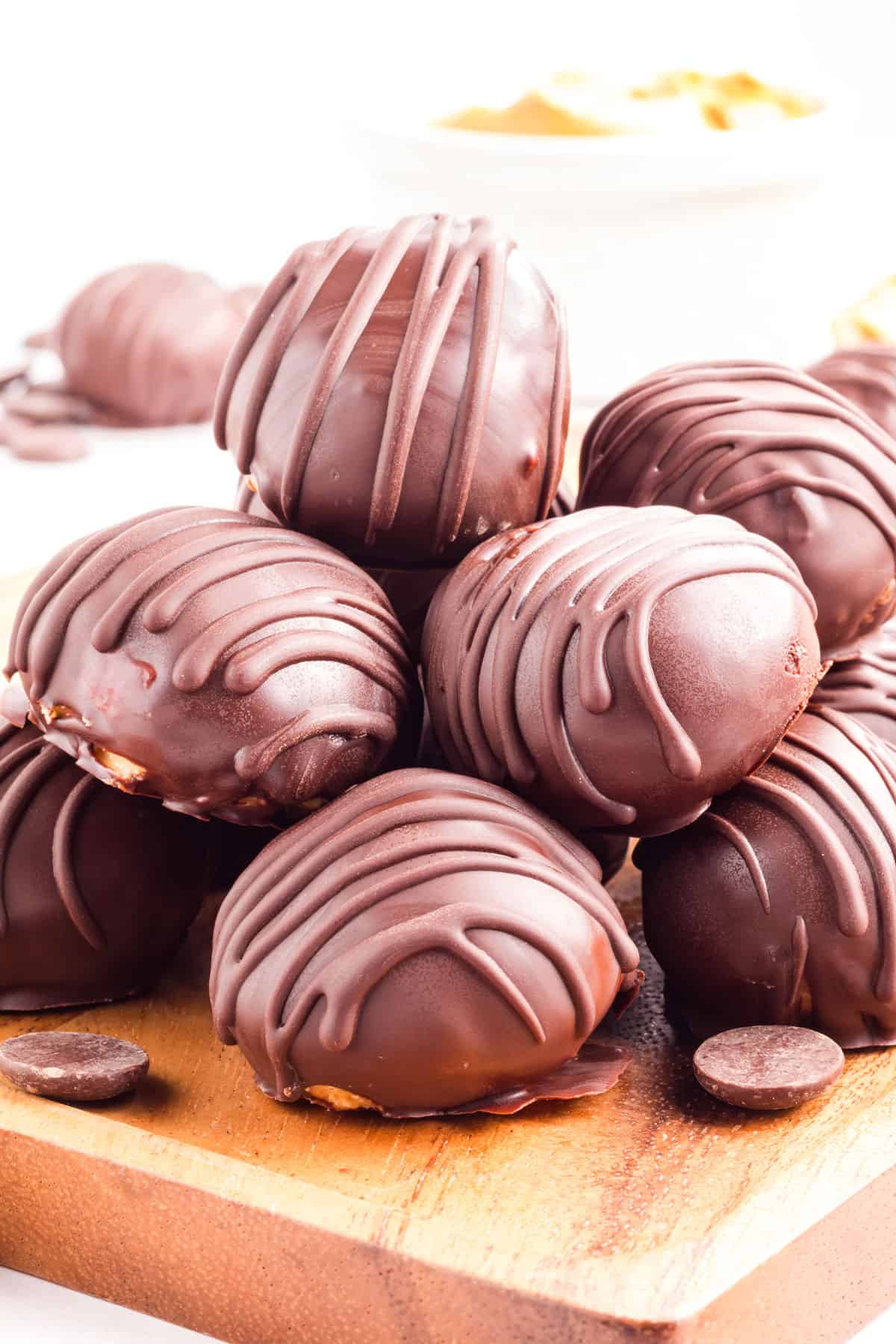 No matter how you make these peanut butter truffles, they are the perfect combination of creamy, crunchy, and chocolatey goodness that makes them an irresistible dessert.
Don't be surprised if you find yourself making them over and over again; it's totally normal.
These peanut butter truffles are an ideal way to satiate your sweet tooth. Plus, they're a great option to give to people as an edible gift around the holidays.
Ingredients for Peanut Butter Truffles
One of the best things about this no bake recipe is the short-list of ingredients. You probably have everything you need to make these in your pantry right now!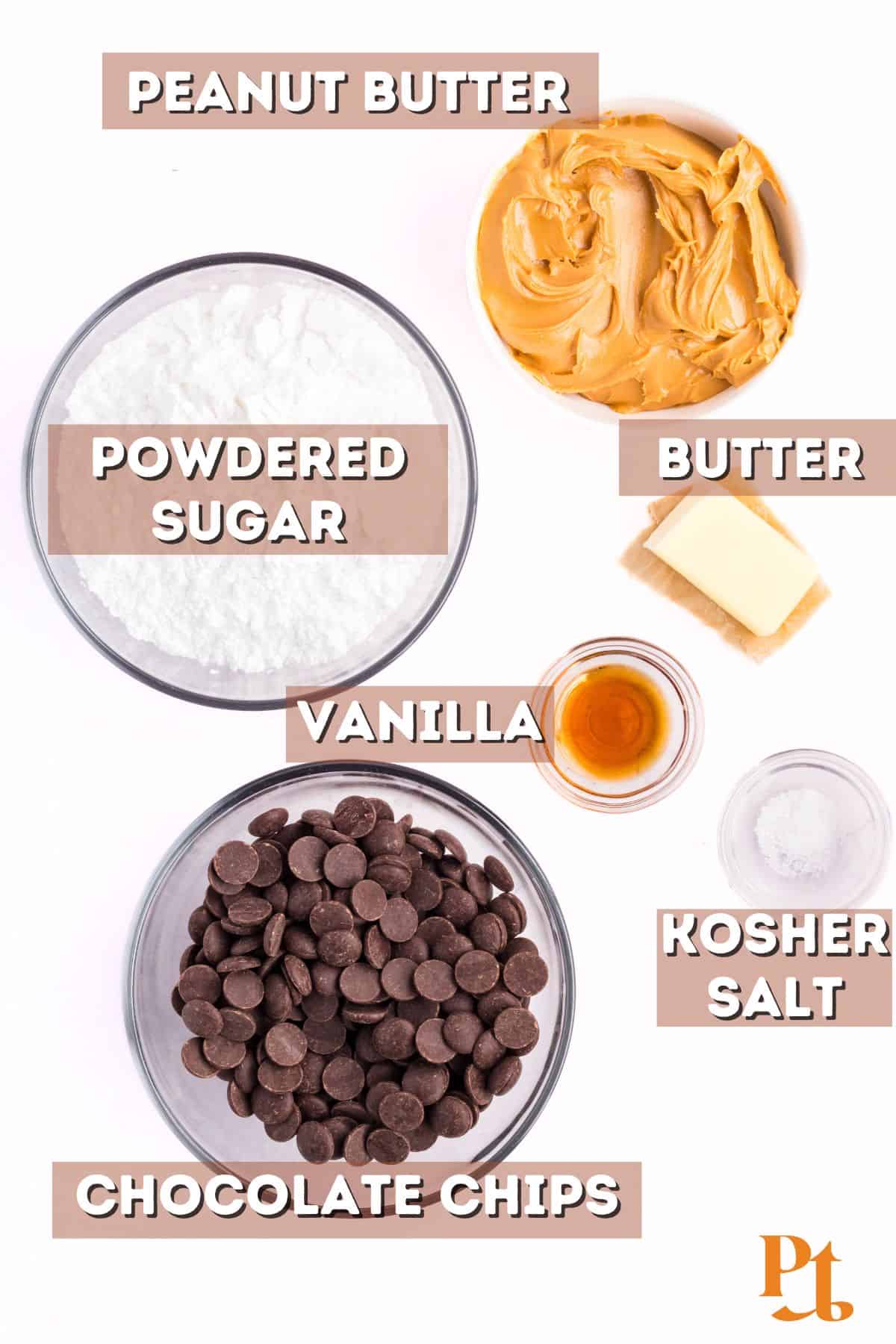 1 cup peanut butter (smooth and creamy): Opting for natural peanut butter gives the truffles a rich, authentic peanut butter flavor. You can consider trying different nut butters like almond or seed butter for variations.
3 tablespoons unsalted butter, softened: Make sure it's at room temperature to get a smooth, well-blended peanut butter filling.
2-3 cups powdered sugar: An essential ingredient that adds sweetness and helps form the perfect consistency for your pb balls.
1 teaspoon vanilla: Vanilla extract enhances the flavors, ensuring that the sweetness of the ingredients is well-balanced.
⅛ teaspoon coarse kosher salt: Adding this to the mixture improves the overall flavor, making the sweet and savory components pop.
10 ounces dark chocolate chips: Melt these to create a delightful dark chocolate shell that perfectly coats each truffle, ensuring each bite is a chocolate lover's dream.
I'm a card-carrying chocoholic. The darker, the better. But of course this is a personal choice. Milk chocolate chips are delicious with this chocolate peanut butter truffle recipe as well!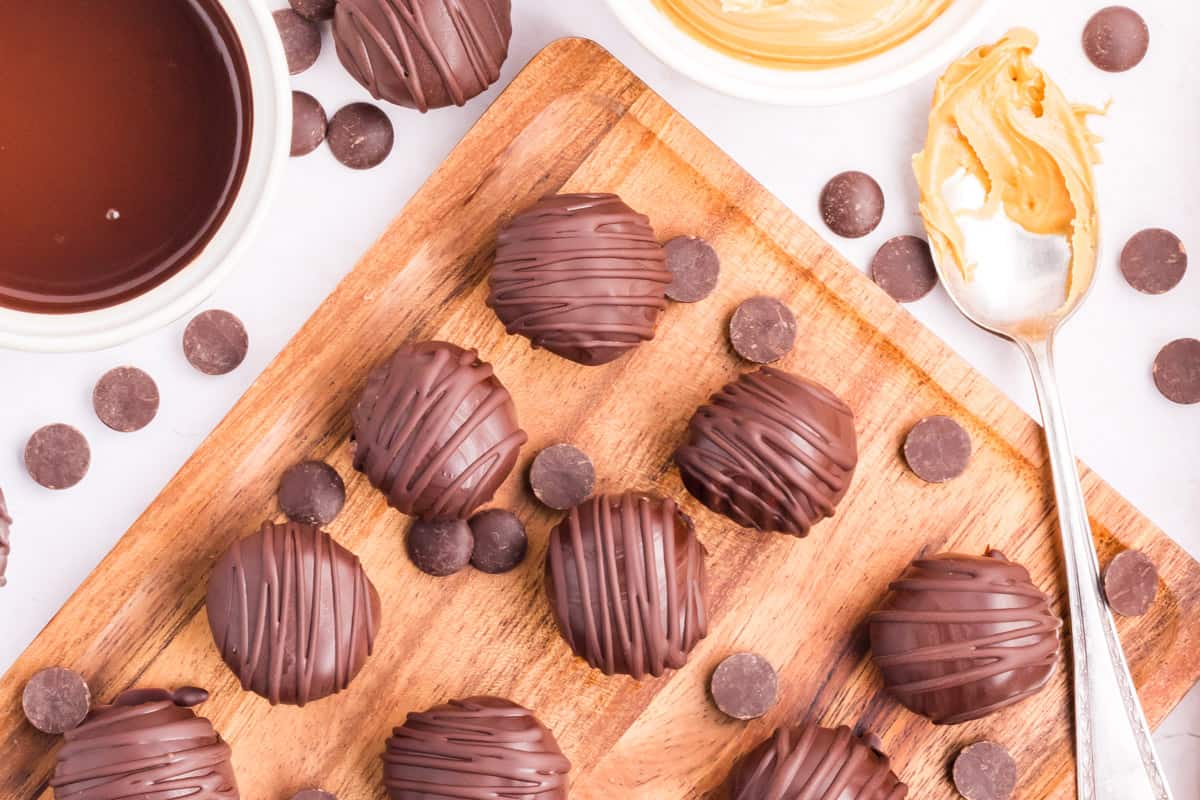 How to Make Peanut Butter Truffles
(See the recipe card below for the full recipe.)
Once you gather all of the yummy ingredients that go into these little chocolate-covered peanut butter balls, you'll want to make sure you have a few kitchen tools on hand.
Some mixing bowls
Measuring cups and measuring spoons
A rubber spatula
Tablespoon or cookie scoop
An electric hand mixer.
Start by Mixing the Ingredients
In a large bowl, using an electric mixer, combine the softened butter, peanut butter, vanilla, and powdered sugar, blending until the mixture is creamy.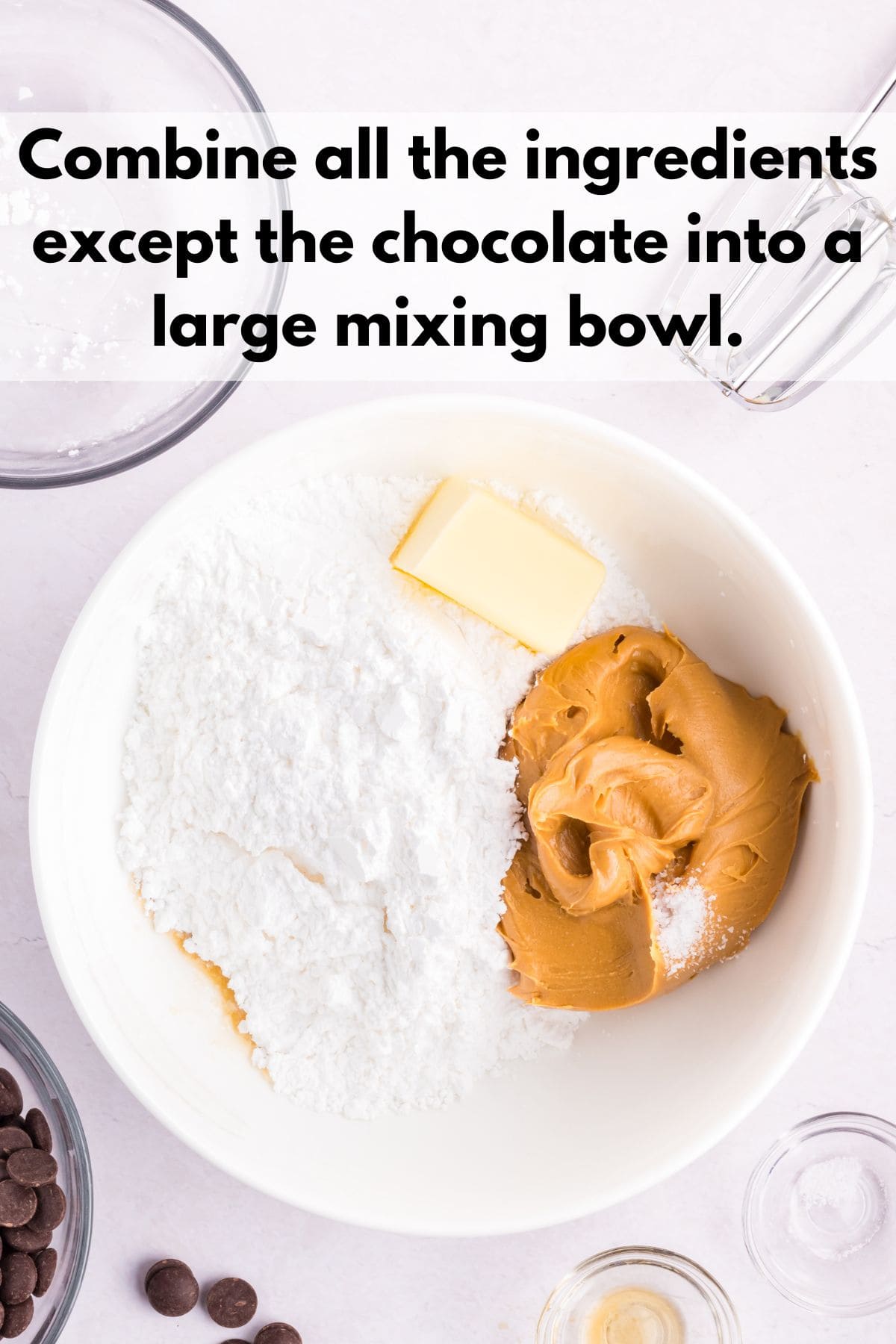 Expert Cooking Tip
Be sure to use a rubber spatula to scrape around the bowl so that all of the ingredients are mixed in well. This is also very important when baking cakes, breads, and cookies.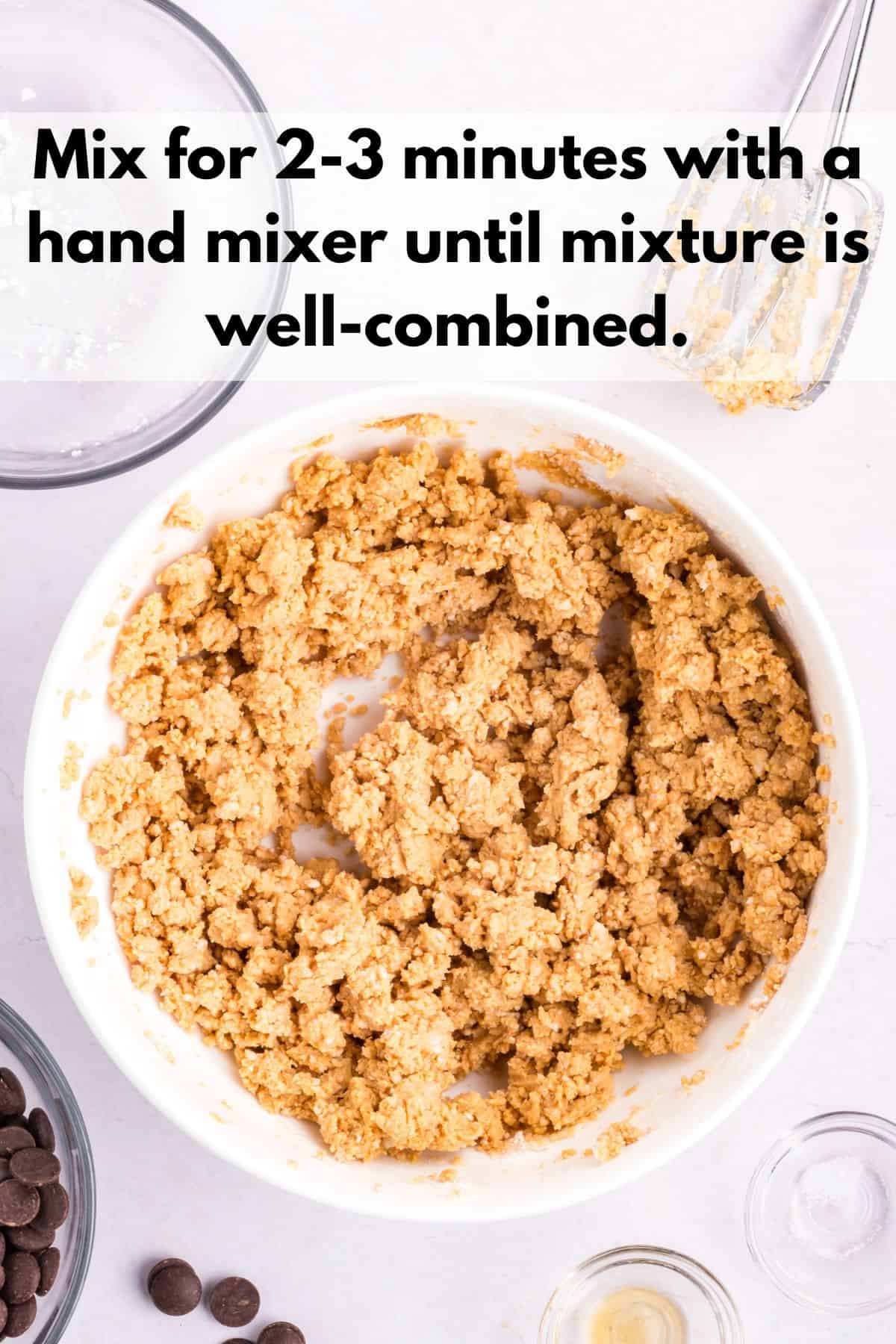 Forming the Balls
Now it's time to form these sweet truffle. Generally speaking, you don't want these any bigger than a golf ball. This is a good size to hold between a couple of fingers and still be able to sink your teeth into!
Using a small cookie scoop, form the mixture into cookie balls and place them on the lined baking sheet.
You can use a tablespoon to do this but I like using a small cookie scoop or an ice cream scoop. Either of these will give you uniform amounts of truffle and make it easier to shape into a ball.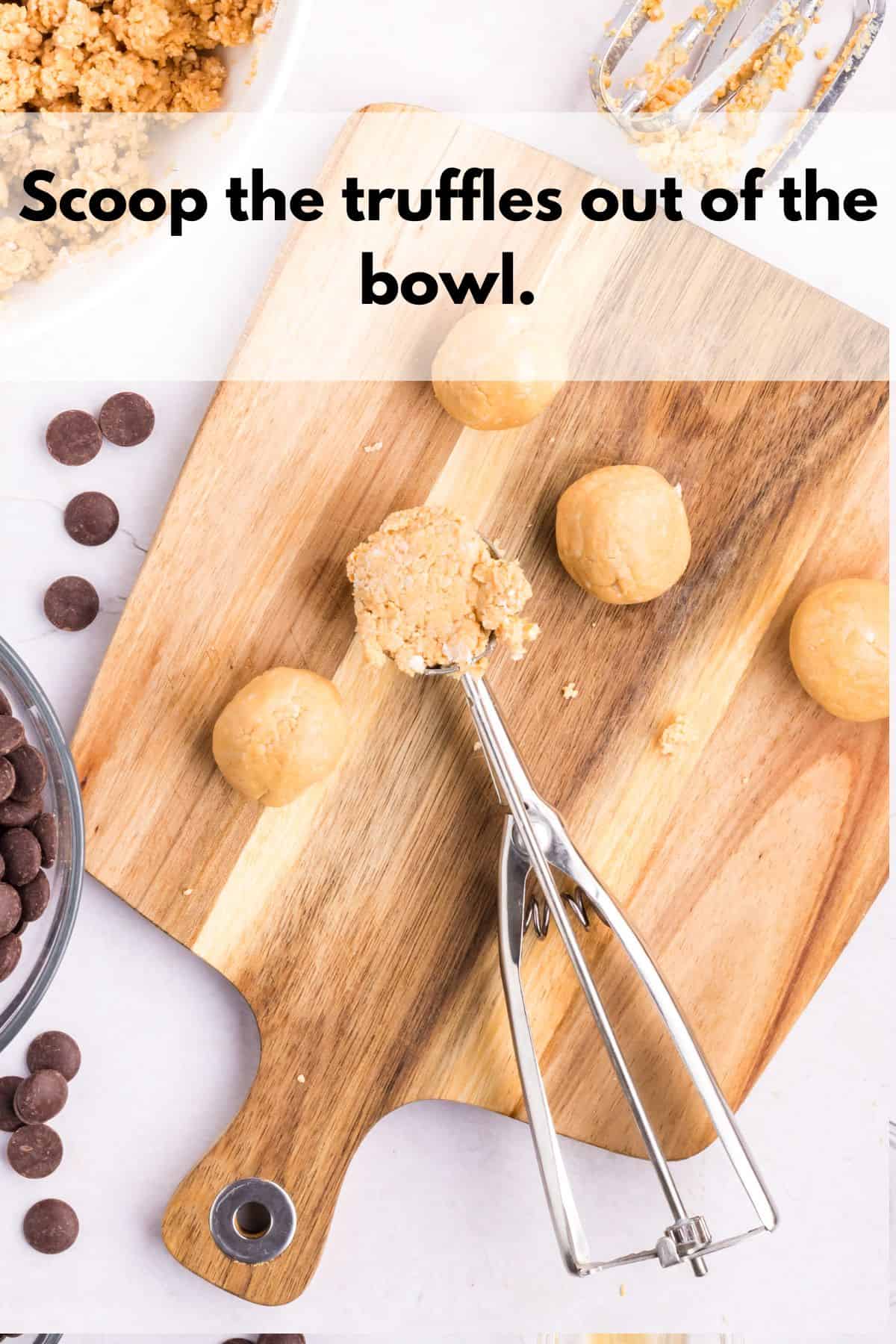 Once you have the truffles scooped out, wash your hands well and roll them into smooth, uniform-shaped balls. Then, place them on a hard surface like a cutting board.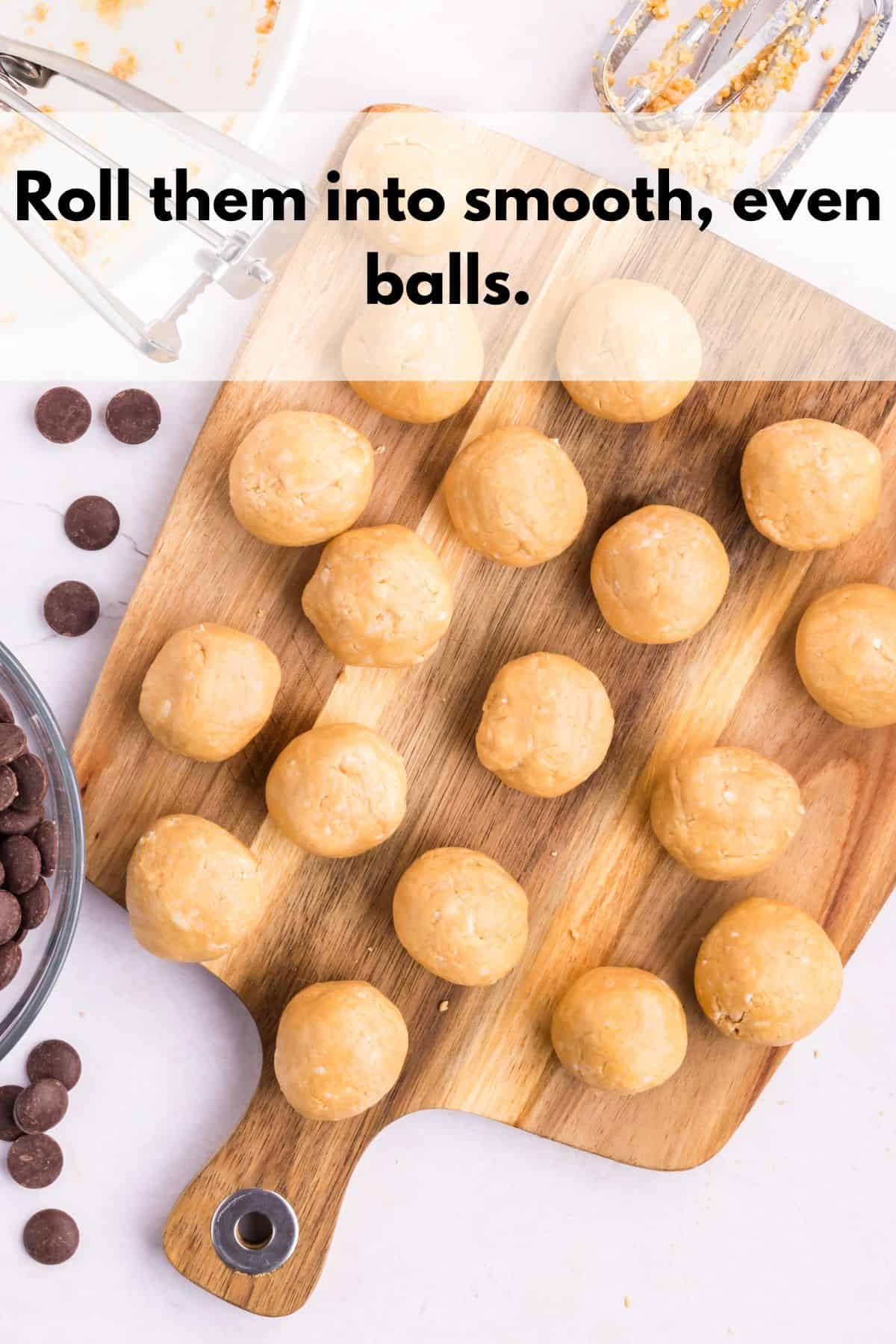 Melting the Chocolate
Now it's time to swirl these peanut butter truffles into a luscious bath of melted chocolate chips.
In a microwave-safe bowl, melt the chocolate chips. You'll want do do this in 15-second intervals to prevent overheating and ensuring a creamy texture.
Recipe Tip
You can add a teaspoon of coconut oil for smoother melted chocolate.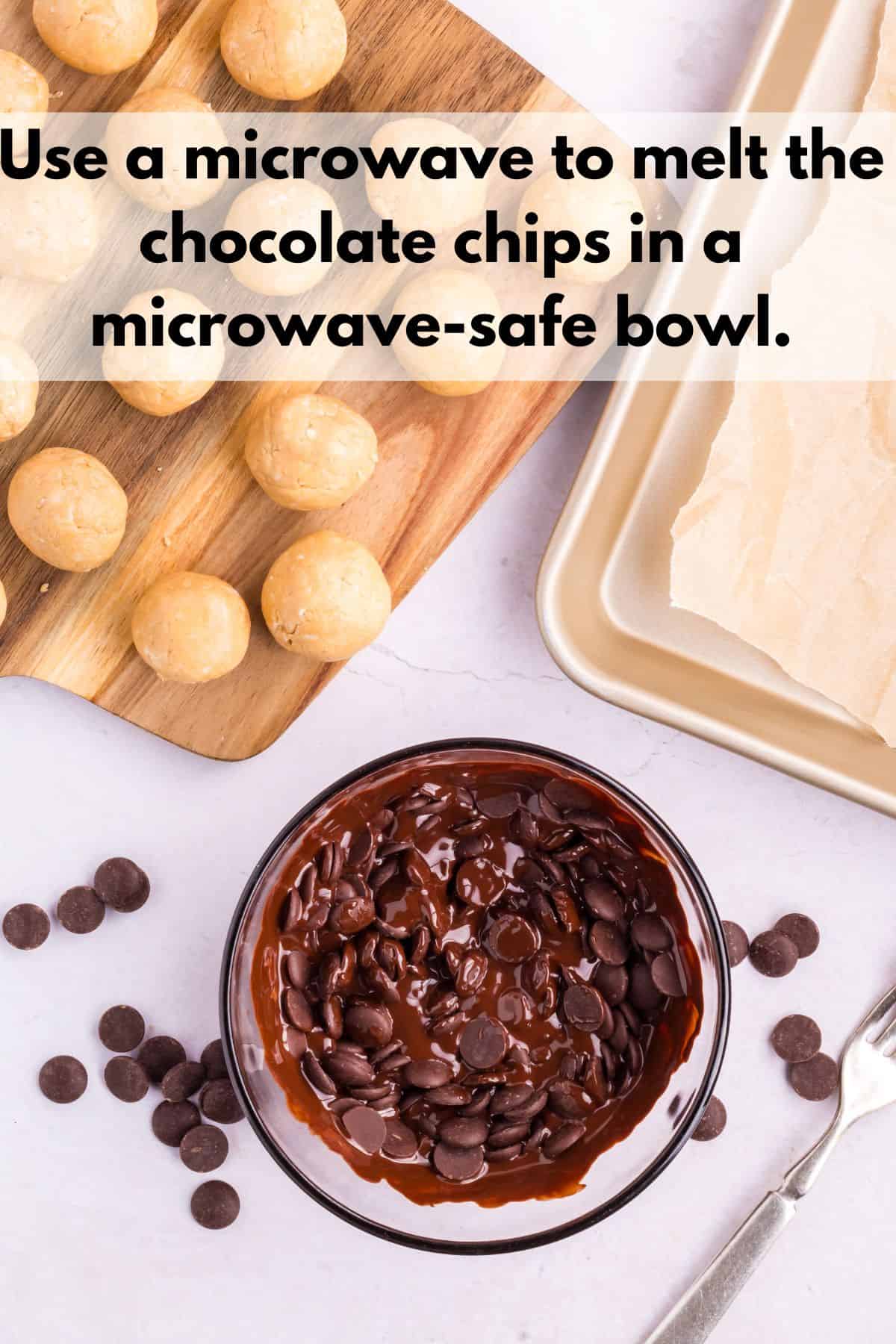 Give the chocolate chips a nice stir every time you check on them. You want them completely melted into a smooth and velvety liquid.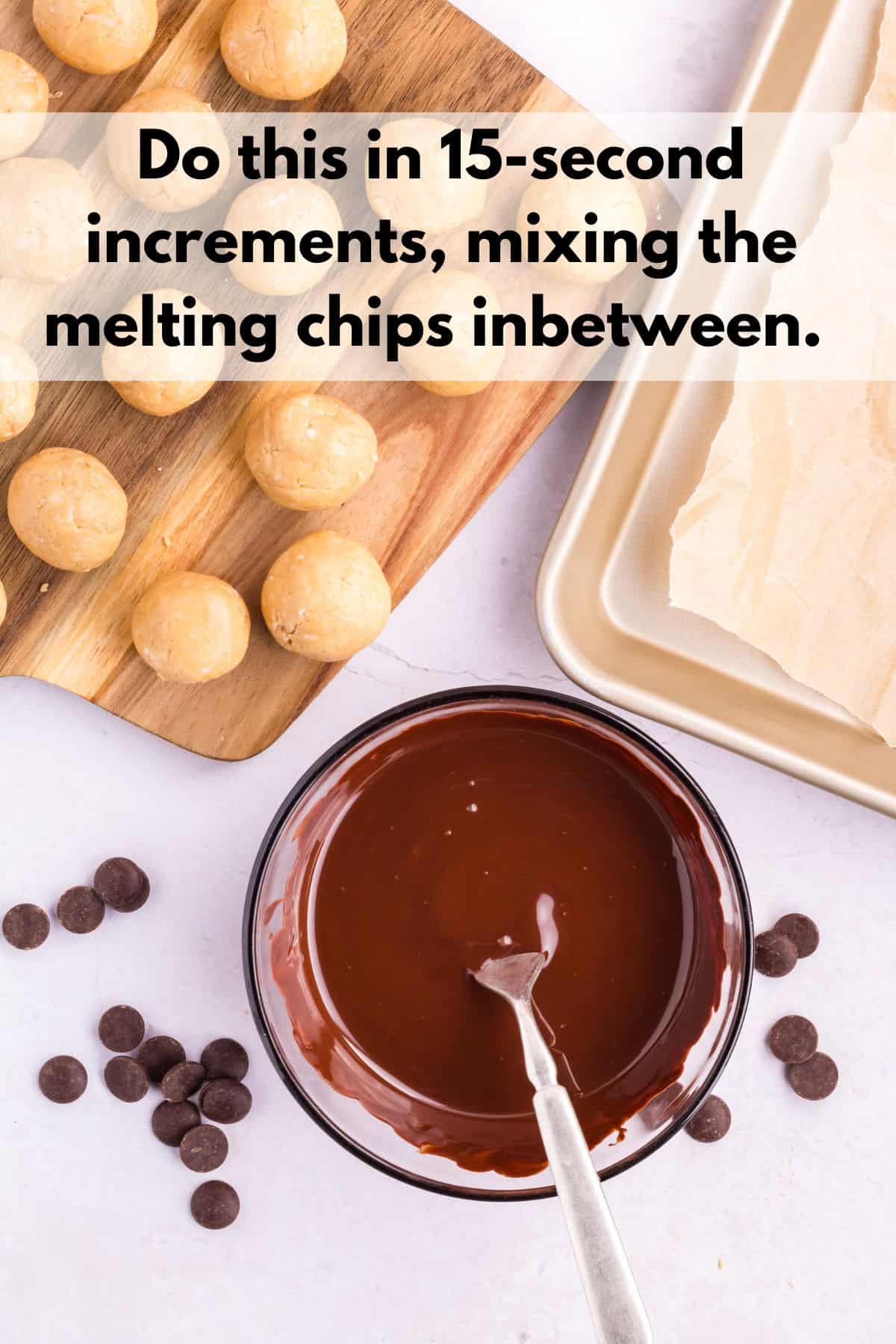 Now things are going to start looking really delicious with these peanut butter truffles. It's time to bath them in the melted chocolate.
Before you do this, grab a baking sheet and line it with parchment paper. You're going to let the freshly dipped truffles rest on this after they are covered in the chocolate.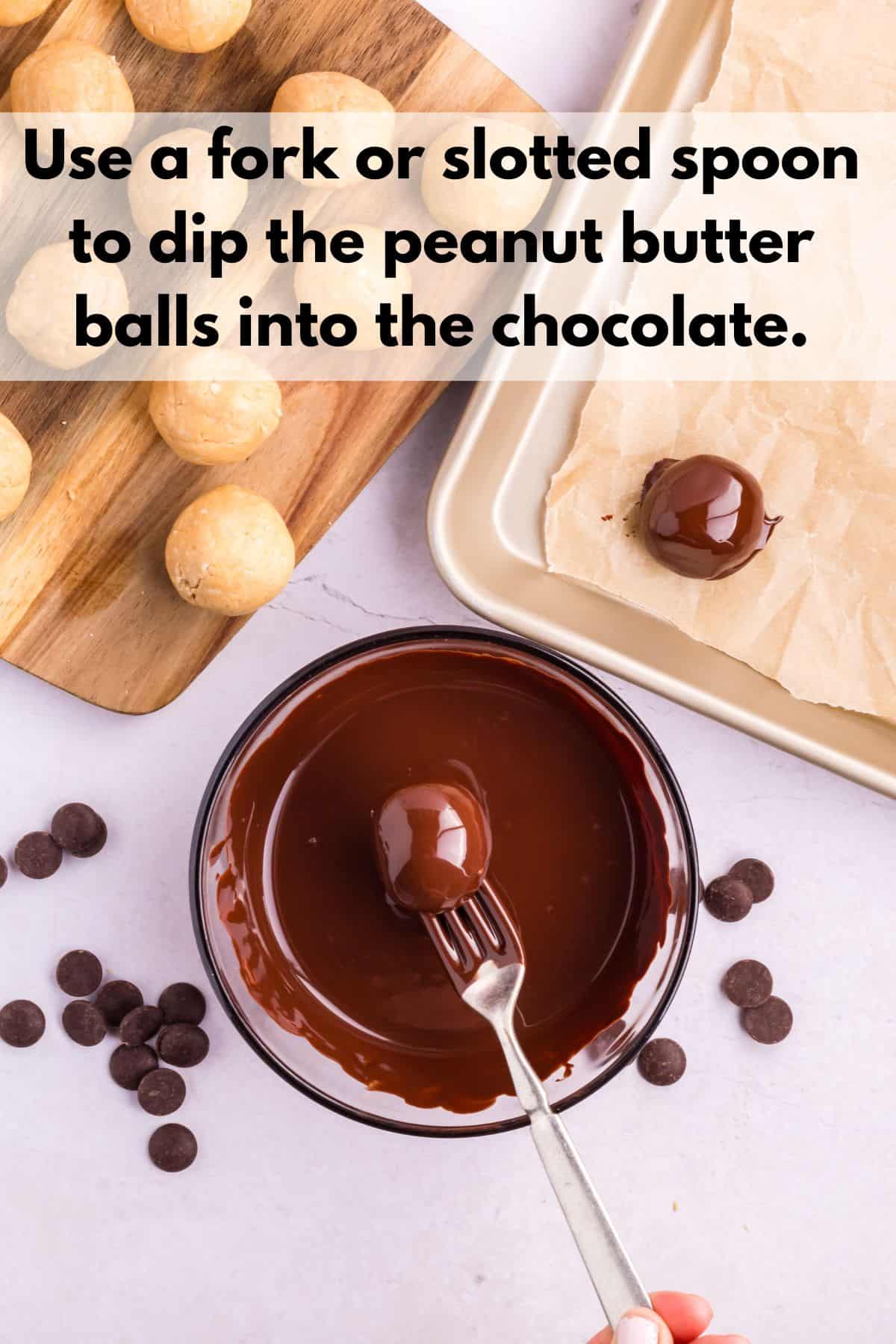 Roll the truffle balls around in the melted chocolate until they are evenly coated. Next, you'll want to all the excess chocolate to drip off the peanut butter truffles before gently placing them onto the parchment paper-lined baking sheet.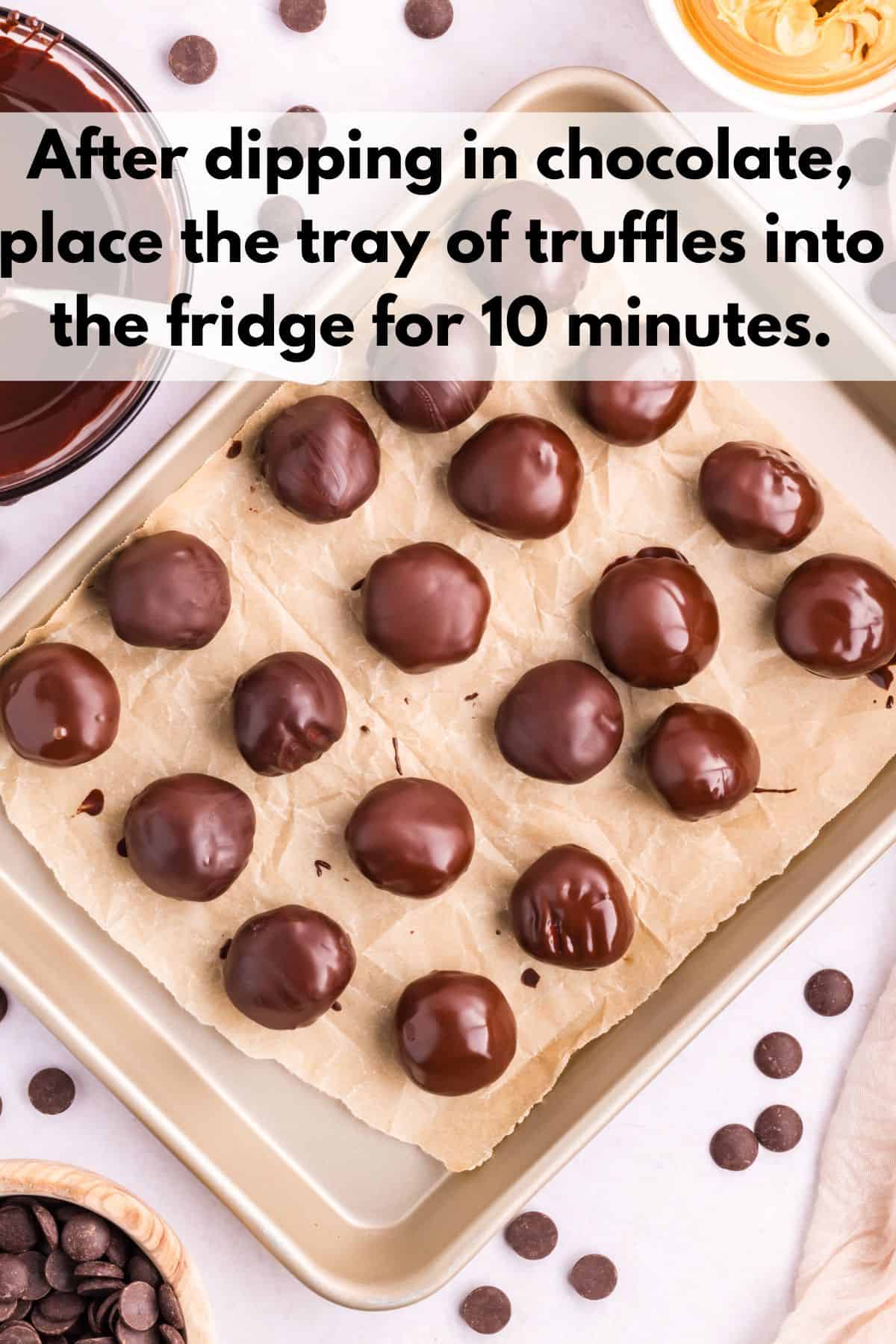 Now, you can stop at this point and your peanut butter truffles are definitely edible!
But, let's make them a little prettier by adding a few drizzles of succulent chocolate over each of them. I think this added touch makes them taste even better!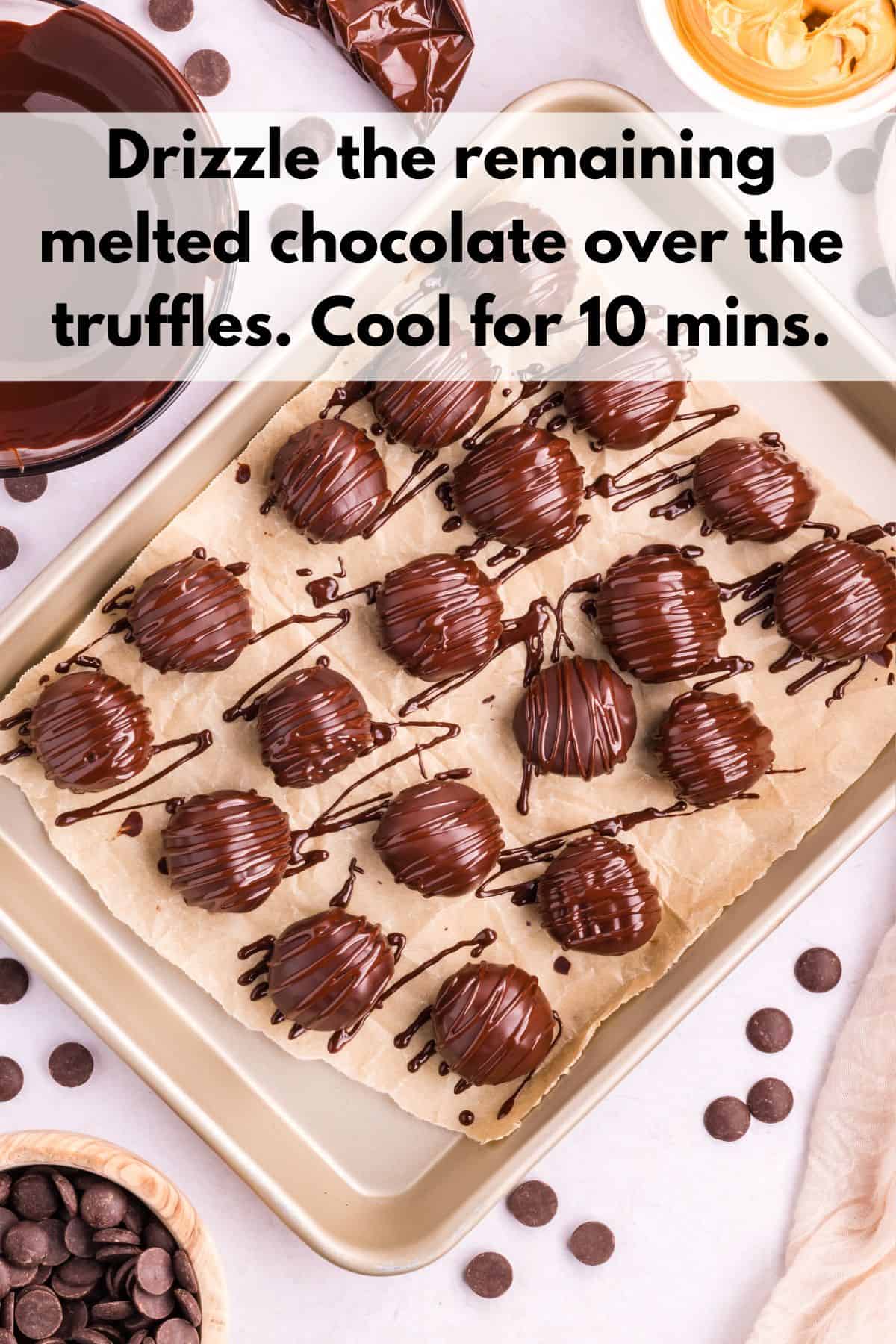 Take the remaining melted chocolate and place it in a zip-lock bag. You're going to snip off the corner of the bag and slowly drizzle the rest of the chocolate over the peanut butter truffles.
Then place the whole tray back into the fridge for another 10 minutes to allow the chocolate to set.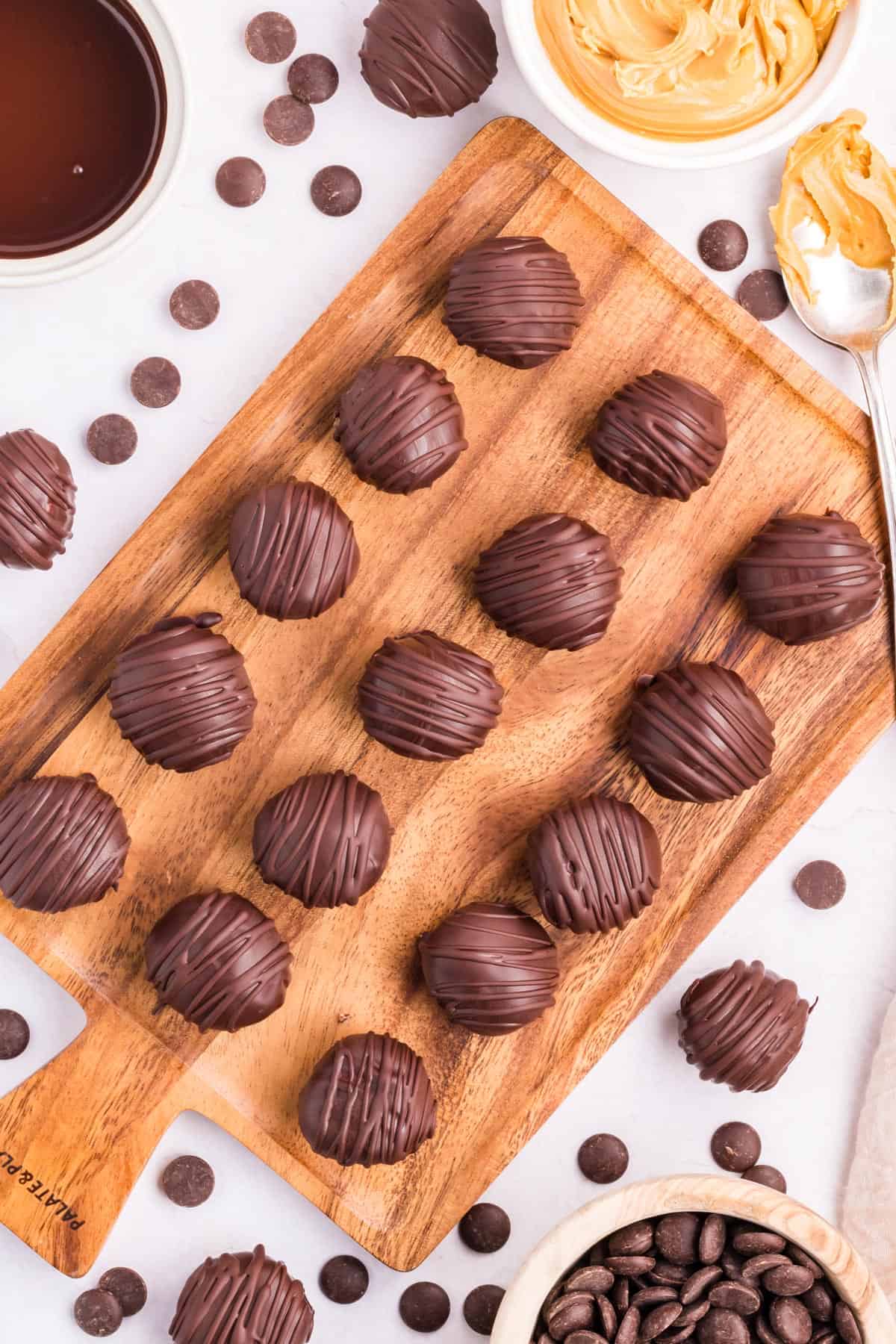 Variations and Substitutions
One of the fun things about making chocolate peanut butter truffles is that you can experiment with the ingredients.
Some people add crushed nutter butter to the peanut butter.
Adding elements like rice malt syrup can also offer a new dimension of sweetness, or using something like a candy mold can give them a unique shape and appearance.
The options for adding your own flair to these peanut butter truffles is only as limited as your imagination!
Recipe Questions
Q: What other flavors can I add to these truffles?
Feel free to explore using other ingredients besides vanilla extract. Easy add-ins like pure maple syrup or even cream cheese can give a different twist to the traditional recipe. Our hazelnut buckeyes are a tasty example of this concept!
What's the difference between Buckeyes and these Chocolate Peanut Butter Truffles?
Buckeyes: Buckeyes are meant to resemble the nut from the buckeye tree, which is native to the Midwest, specifically Ohio (the state is known as the Buckeye State). To mimic this appearance, buckeyes are not entirely dipped in chocolate. Instead, a small portion of the peanut butter filling is left exposed, resembling the appearance of an actual buckeye nut.
Peanut Butter Truffles: These are fully covered in chocolate, giving them a more uniform appearance. They don't have a specific appearance they are trying to mimic.
Helpful Hints
Presentation: To dress these up a bit, you can sprinkle some cocoa powder or drizzling excess chocolate over the truffles. Placement on holiday platters will also give these an extra flair.
Storing: Keep the truffles in an airtight container to maintain freshness. They make a great addition to your dessert table, ready to impress at any time!
Serving Suggestions: These truffles make for a wonderful dessert option during various occasions, from Valentine's Day to the festive holiday season.
👨‍🍳 Tried this Recipe? Please leave a ⭐⭐⭐⭐⭐ rating in the recipe card below and leave a comment. We love hearing from our readers!
⏩ Stay in touch with us on social media by following us on Facebook, Pinterest, Instagram, and YouTube!
📬Get our Recipes delivered to your inbox for FREE!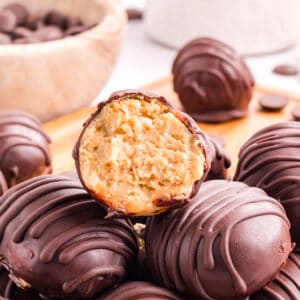 Peanut Butter Truffles
Peanut Butter Truffles are a simple yet amazing treat. They are full of rich peanut butter and chocolate flavor that everyone will love. You can even customize them with different ingredients like Nutella or nutter butter for a special touch. They are perfect for holidays or anytime you want a sweet snack. Try making them yourself, and enjoy every bite!
Ingredients
1

cup

peanut butter

,

smooth and creamy

3

tablespoons

unsalted butter

,

softened

2-3

cups

powdered sugar

1

teaspoon

vanilla

⅛

teaspoon

coarse kosher salt

10

ounces

dark chocolate chips
Instructions
In a large bowl add the peanut butter, butter, powdered sugar, vanilla, and salt. With a hand mixer mix for 2-3 minutes or until combined.

Use a tablespoon or an ice cream scoop to portion the truffles out. With clean hands shape the truffles so they are round. Place them on a flat service.

Place the chocolate chips into a medium-sized bowl. Melt the chocolate chips in 15-second increments in the microwave. Mix in between.

Drop the truffles into the melted chocolate.

With a fork roll the truffles until coated. Remove the truffles and allow the excess melted chocolate to drip off.

Place the truffles onto a parchment paper-lined cookie sheet.

Place the dough in the fridge for 10 minutes.

Remove from the fridge.

Place the melted chocolate into a ziplock bag. Cut the corner off and drizzle the chocolate over the truffles.

Place the truffles into the fridge for 10 minutes.
Notes
Top Tips for Success
Be sure to being by lining a baking tray with parchment paper. This will help in easily managing the truffles once they are formed and dipped in chocolate.
Allowing these to chill in the refrigerator after being rolled, and after being dipped in chocolate makes the whole recipe smoother and easier to make!
Nutrition
Calories:
86
kcal
,
Carbohydrates:
3
g
,
Protein:
3
g
,
Fat:
7
g
,
Saturated Fat:
1
g
,
Polyunsaturated Fat:
2
g
,
Monounsaturated Fat:
4
g
,
Sodium:
61
mg
,
Potassium:
81
mg
,
Fiber:
1
g
,
Sugar:
2
g
,
Calcium:
7
mg
,
Iron:
0.2
mg
Nutrition information is automatically calculated, so should only be used as an approximation.