This Lemon Loaf Cake Recipe is a flavorful pound cake that we dare you to resist. To up the ante even more, we use a fresh rosemary-infused glaze that will make anyone drool with anticipation.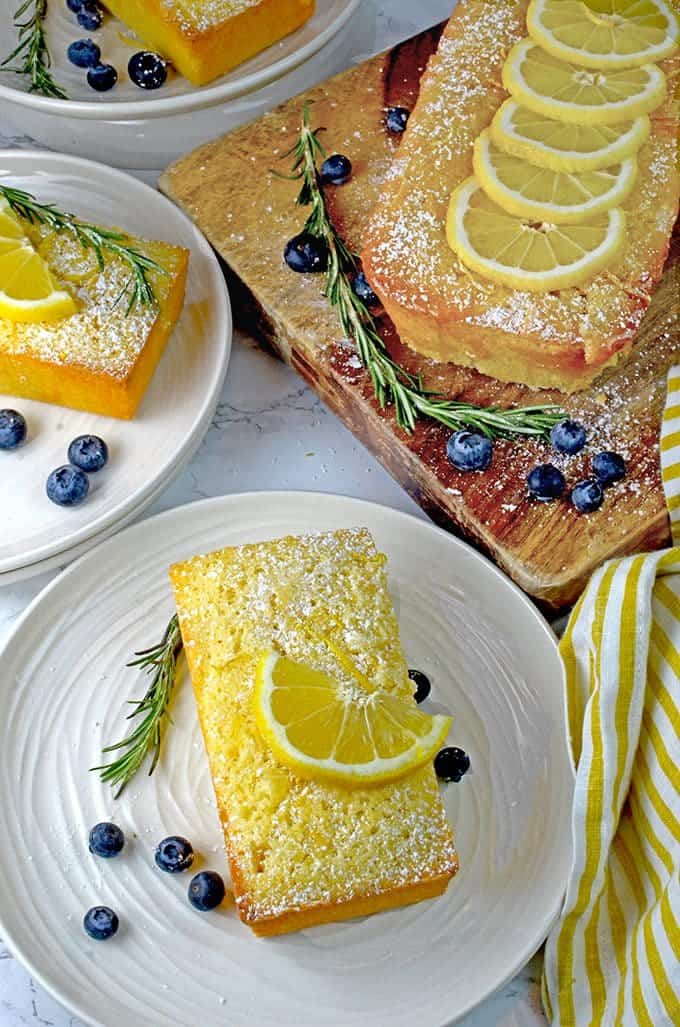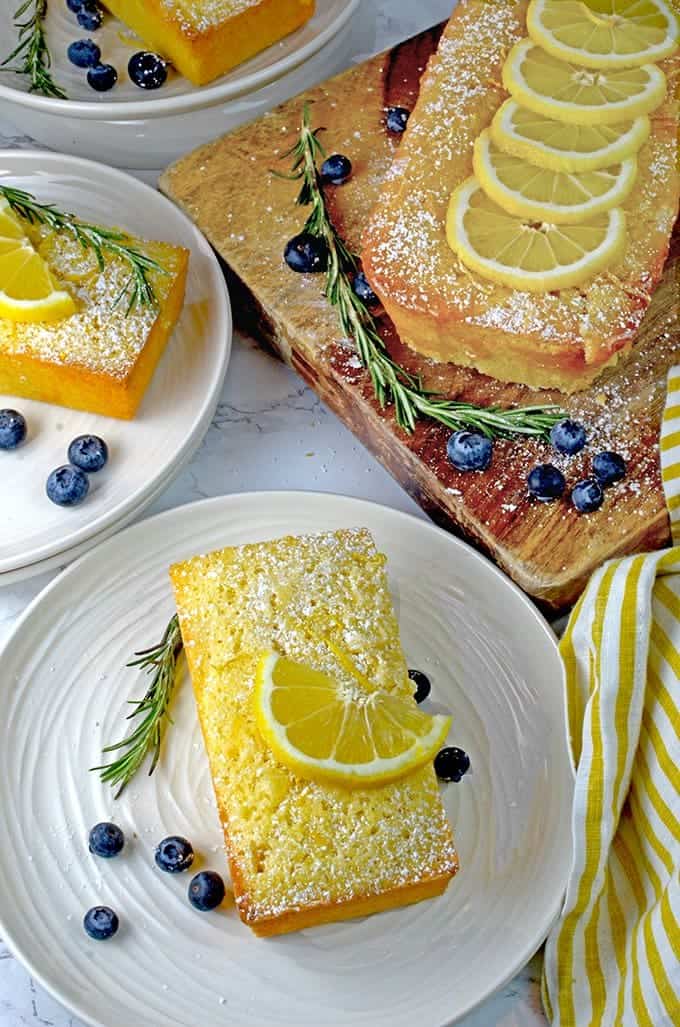 Lemon Pound Cake Recipe
featuring a rosemary-infused lemon glaze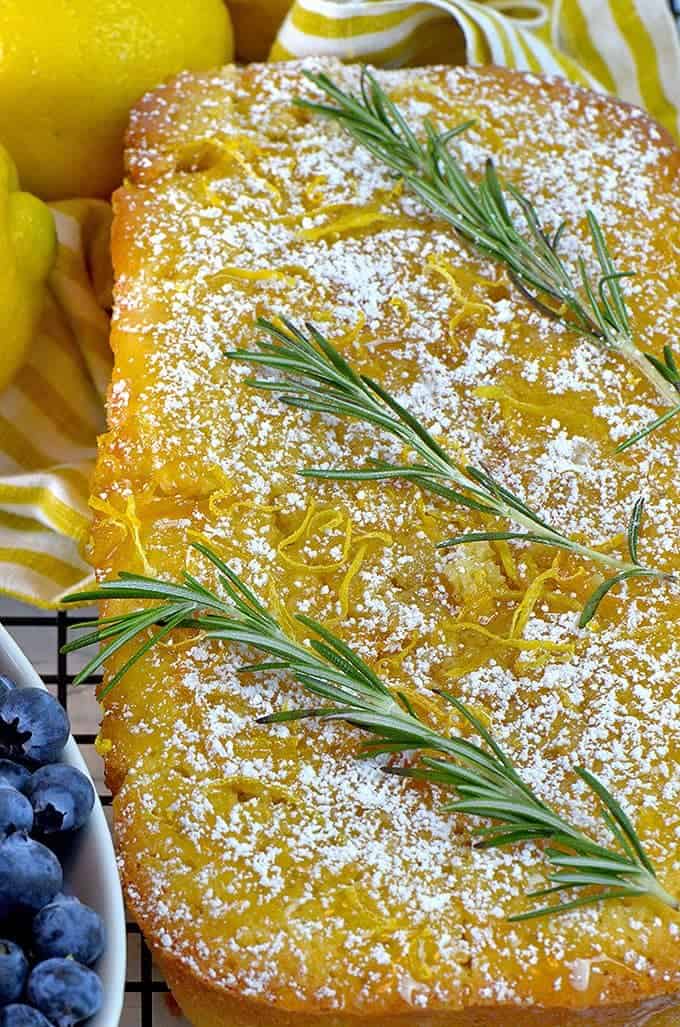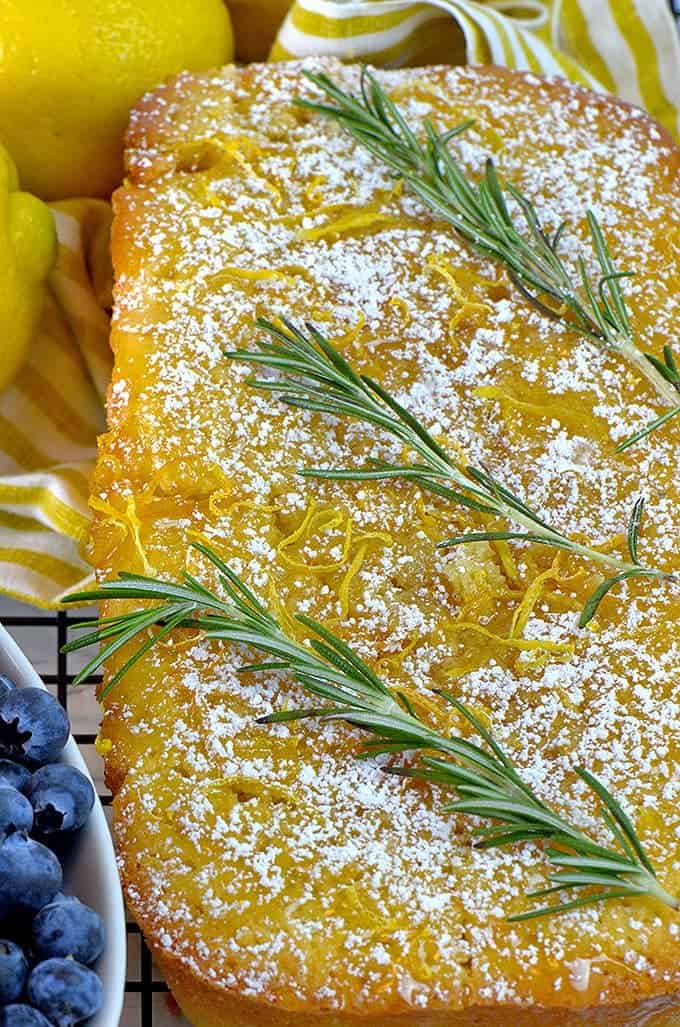 The idea for this lemon loaf cake recipe comes to us from Deanna Samaan, the lady behind the popular food blog, Seduction in the Kitchen. Every few months a few of us virtual foodies get together to recreate something that was originally done by another member of our "Freaky Friday" group. I'm delighted that we were assigned to cover something from Seduction in the Kitchen. Deanna has hundreds of mouthwatering recipes on her site. Indeed, we can just about throw a dart at her recipe index and wherever it lands we know it's going to be delicious.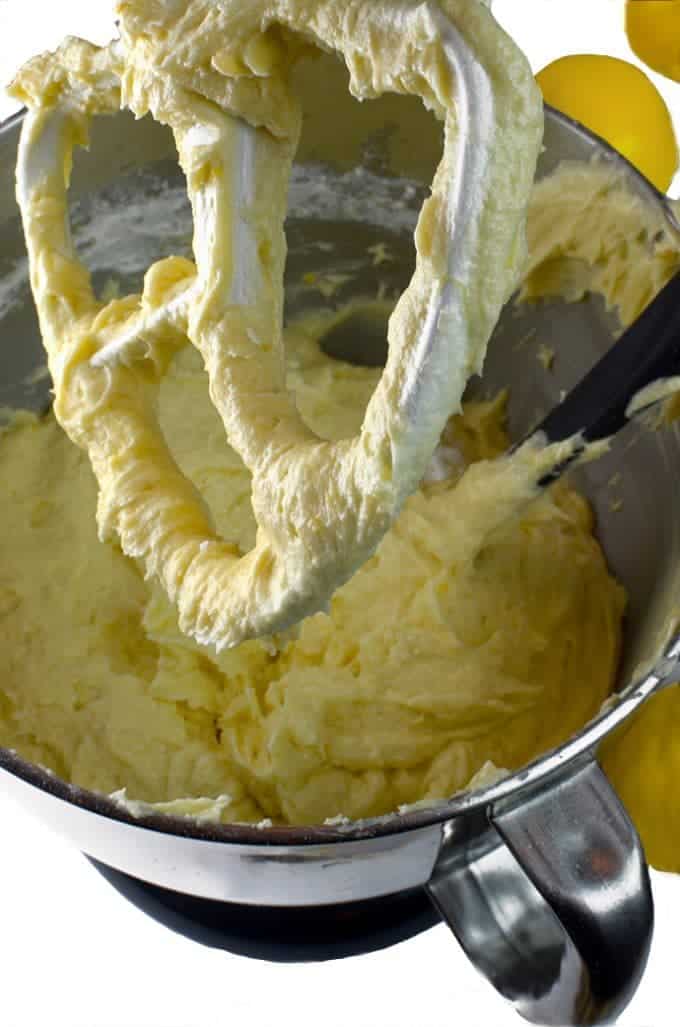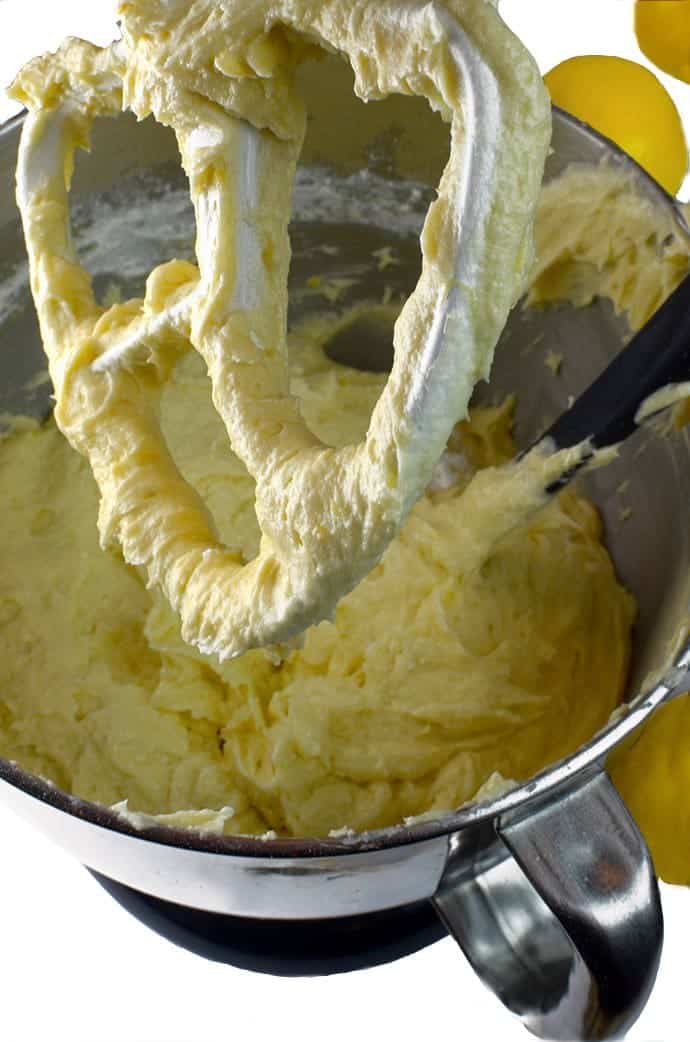 We love to bake here on Platter Talk and we love to use fresh lemons in the oven or on the stove top. Besides having a bright and fresh flavor, lemons are versatile and pair nicely with berries, herbs, and even chocolate, among many other tantalizing ingredients.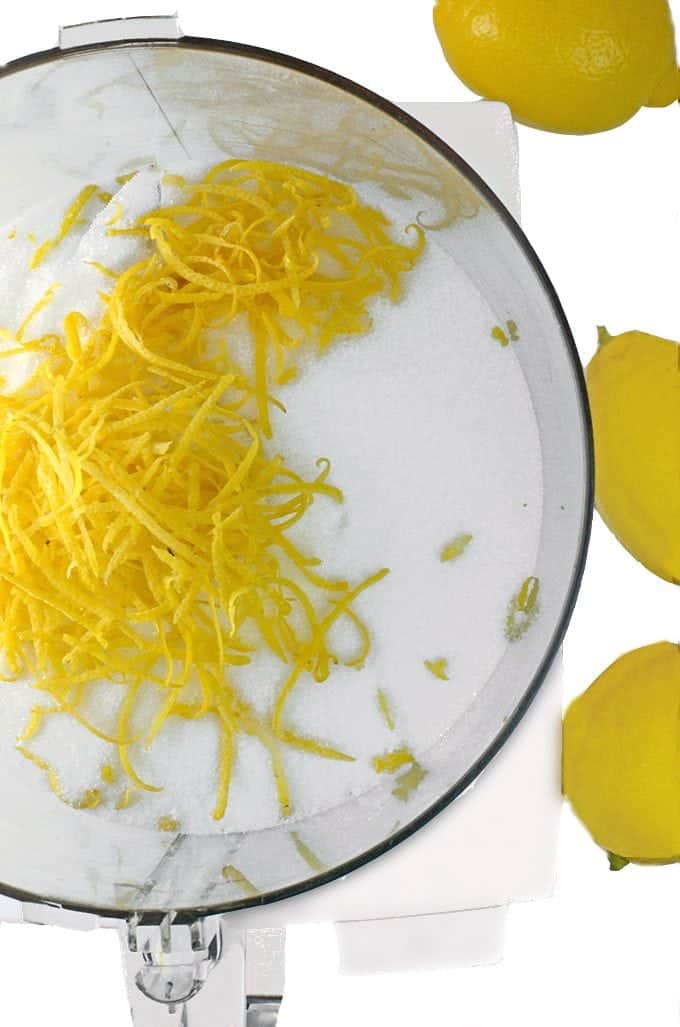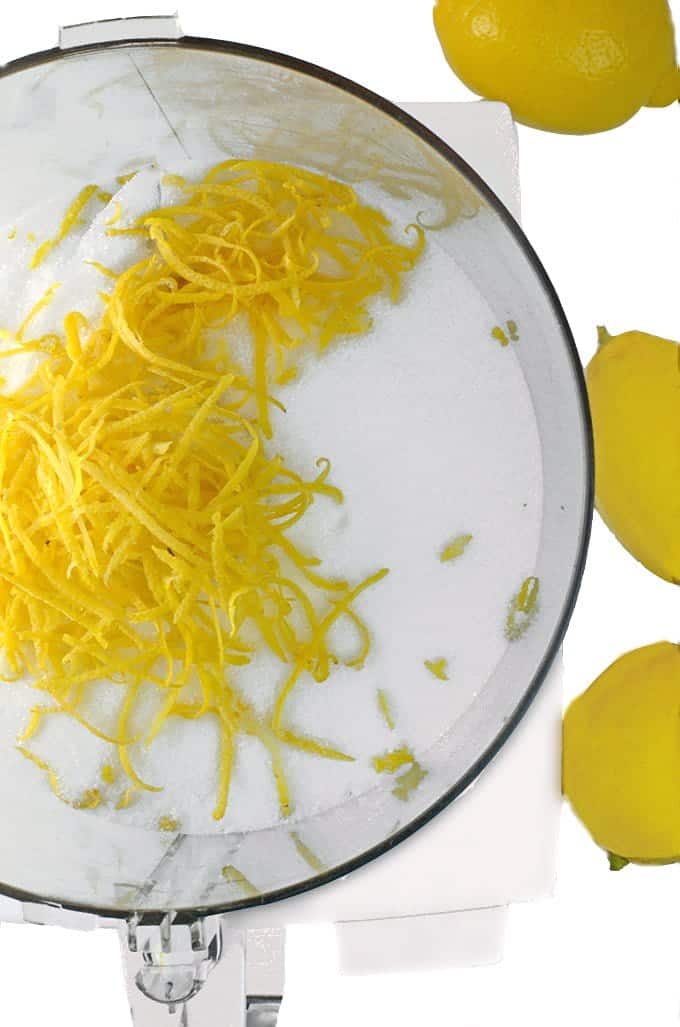 Our Rosemary Lemon Chicken  showcases the flavorful magic that occurs when fresh lemon and rosemary join forces together in a single recipe.
Some of our other recipes that feature the use of lemons include:
Making some slight modifications to Deanna's lemon pound cake, we recreate that same magic, only this time in a dessert with this lemon loaf cake recipe and it's rosemary-infused lemon glaze.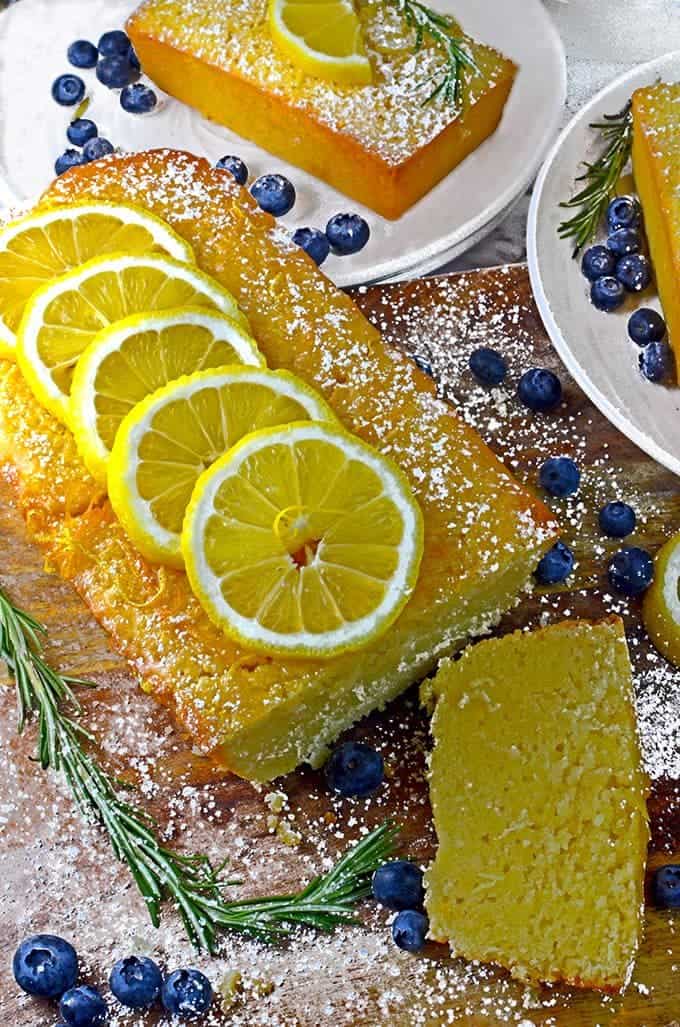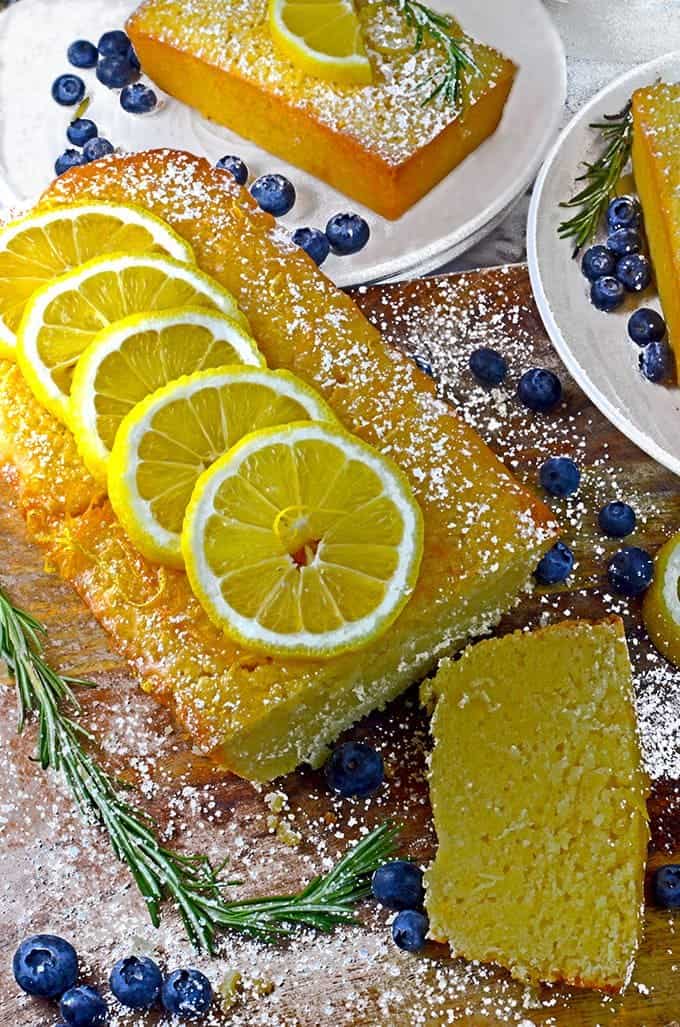 To dress this dessert up just a bit, we make a few baby loaves and a bigger mamma loaf of this lemon loaf cake recipe. The whole family is dressed with thin slices of fresh lemon, sprigs of fresh rosemary, and a handful of plump, organic blueberries. Finally, we garnish the cakes with a light dusting of powdered sugar.
---
How do you grease and flour a cake pan? We've got just the guy to show you how!
---
The resulting taste in this lemon loaf cake family is one of sweet fresh love and makes for a welcome treat at home or work, or any special occasion where food is celebrated.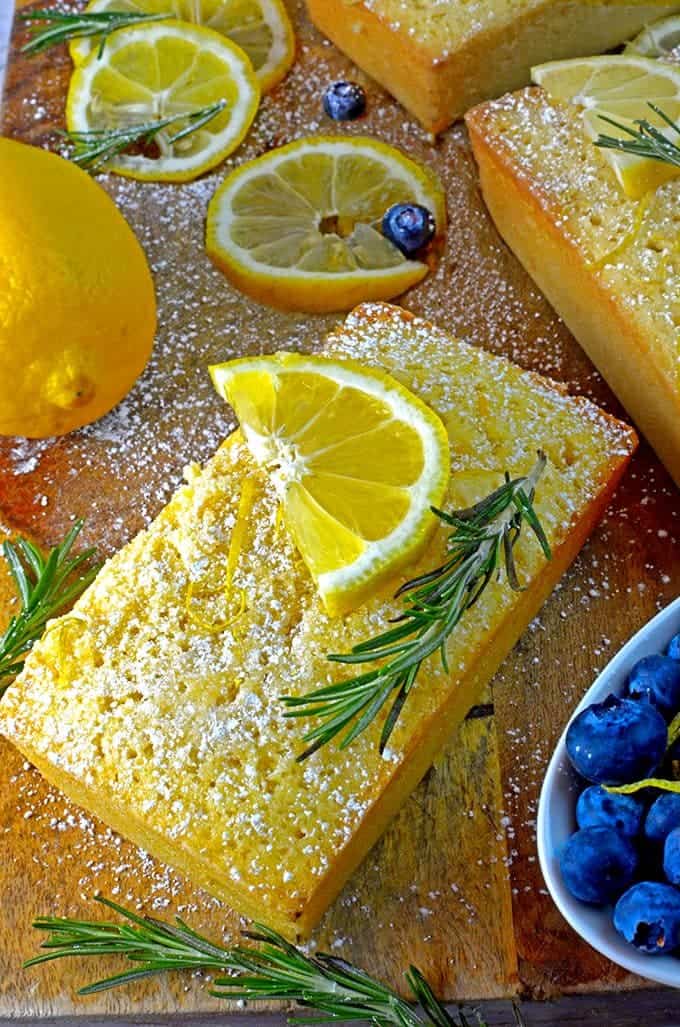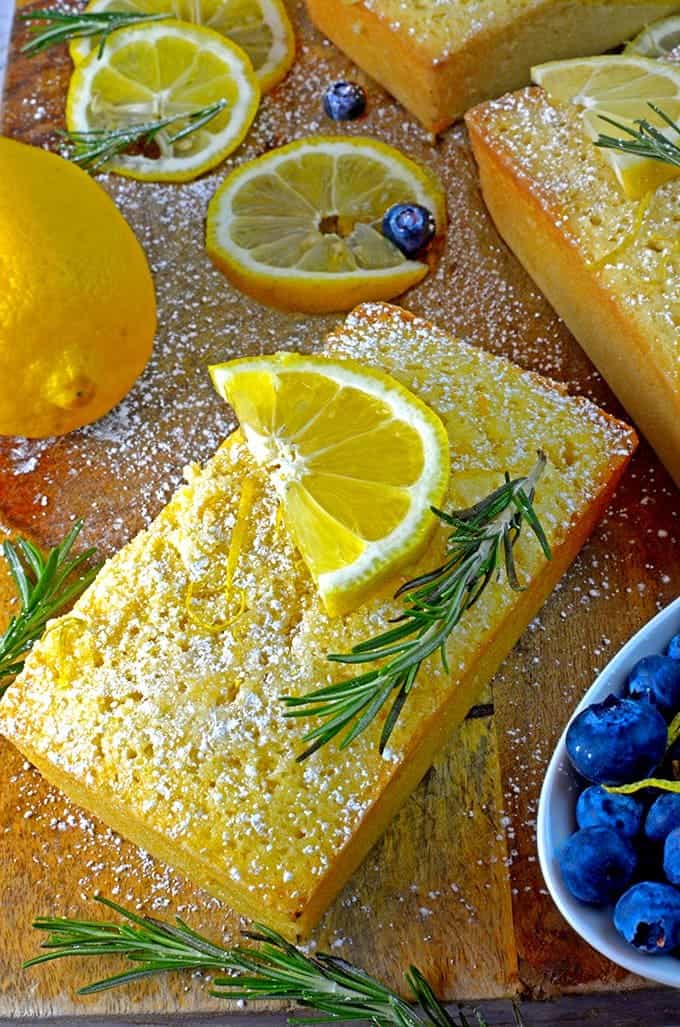 I hope you try this lemon loaf cake recipe soon and be sure to drop by Seduction in the Kitchen as well. Most of all, thanks for reading Platter Talk, it means the world to us! -Dan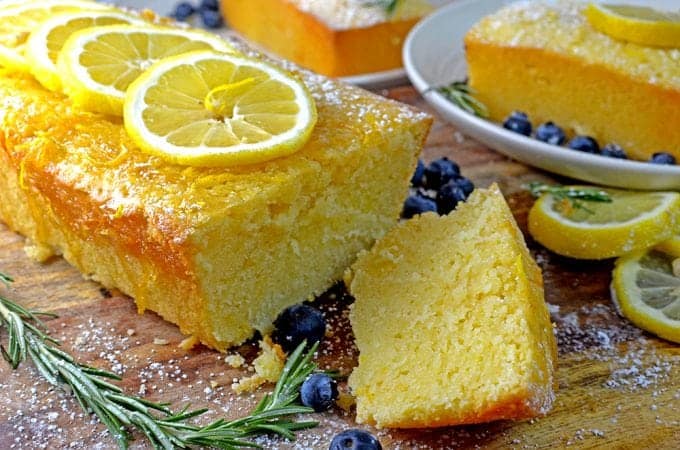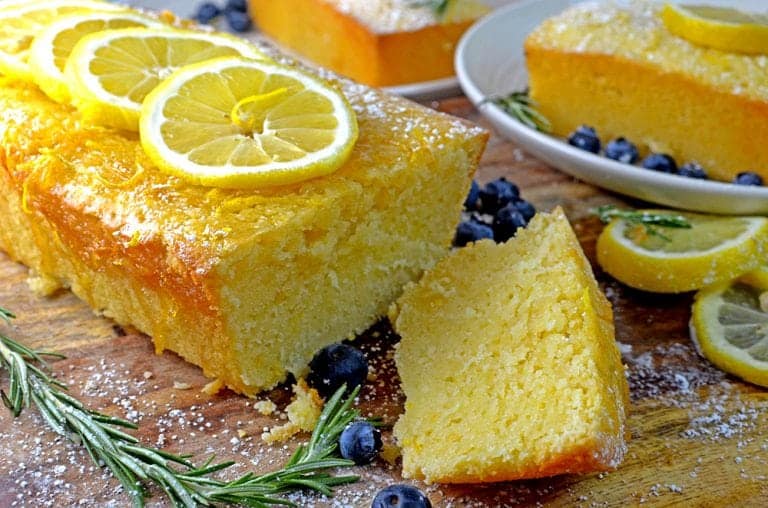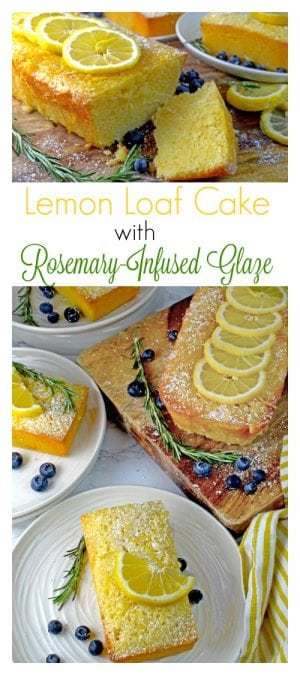 Don't miss any of the delicious recipes that are featured in this season's round-up of Freaky Friday!
An Affair from the Heart – Easy Homemade Refried Beans
Take Two Tapas – Pineapple Hummus with Smoked Paprika
LeMoine Family Kitchen – Sausage Hash Brown Nests
Full Belly Sisters – Blueberry Dutchbaby
Who Needs a Cape? – French Onion Salisbury Steak
Plattertalk – Lemon Loaf Cake
Hostess at Heart – Teriyaki Chicken Bowl
Life Currents – Blue Cheese, Fig, and Caramelized Onion Palmiers
Lisa's Dinnertime Dish – Baked Lemon Glazed Donuts
Bowl Me Over – Southwest Chicken Salad Bowl
A Dish of Daily Life – Chicken Carbonara Pasta
Aunt Bee's Recipes – Summer Corn Salsa
A Kitchen Hoors Adventures – Bourbon Banana Bread
Seduction in the Kitchen – Honey Roasted Strawberry Cheesecake Smoothie