Patty Melts are one of those rare culinary gifts that give you maximal taste and satisfaction in return for minimal ingredients and effort. Made famous by little mom and pop diners across our land, this is one American classic that you can easily make at home in your own kitchen.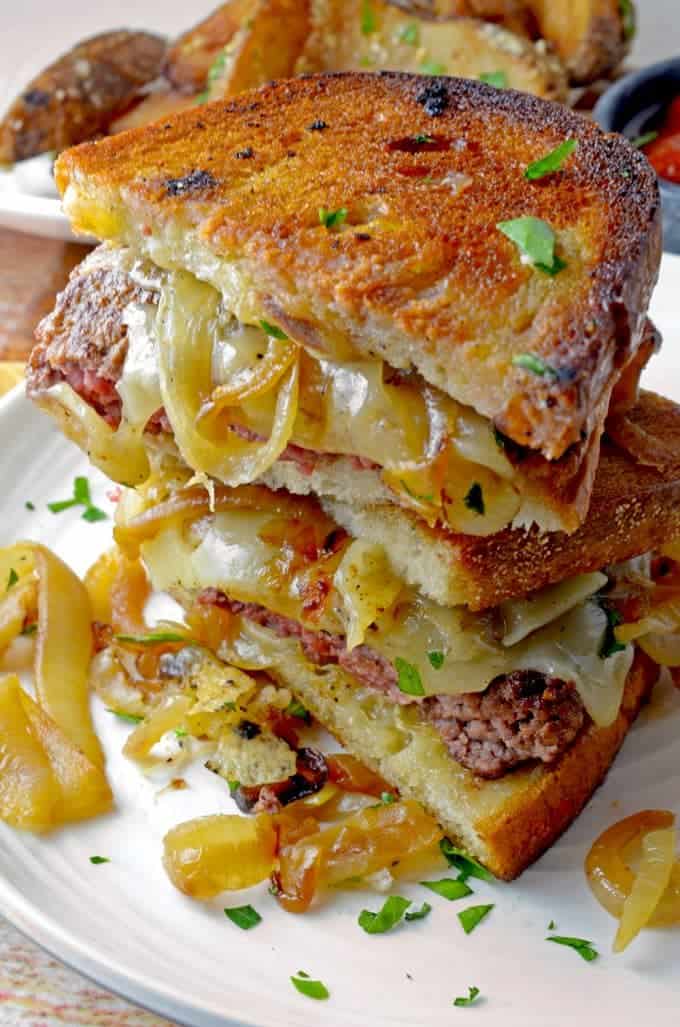 Patty Melts
This recipe for Patty Melts could not be any easier or more delicious. Using just a few ingredients, a full and satisfying meal can be at your finger tips and on your table in no time at all.
Caramelizing onions takes a little time but the process elevates their taste to gourmet status, using just a pat of butter and a hot skillet. Mixed in with some pan-fried ground beef and a couple of slices of Swiss cheese, these Patty Melts take on a sweet and juicy character all of their own. The patty melts are ultimately sandwiched together by two slices of grilled rye bread.
Five Main Ingredients for Patty Melts:

Butter

Onions

Ground Beef

Swiss Cheese

Rye Bread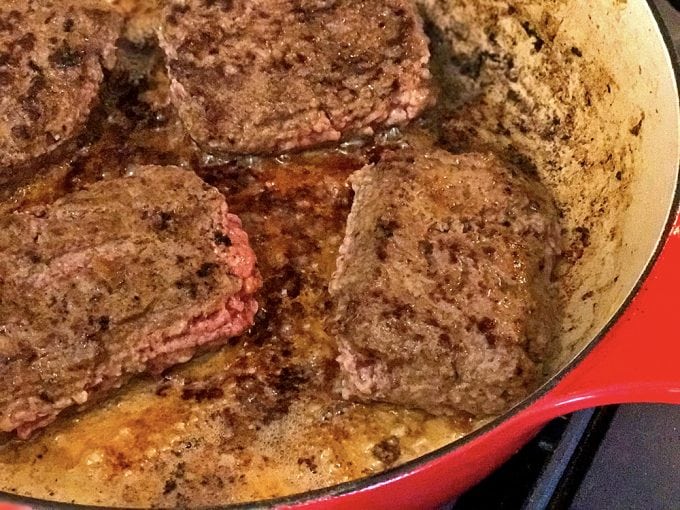 Patty Melts transform some common and ordinary ingredients into an ooey, gooey, sweet and salty caramelized delight. Talk about comfort and taste, these patty melts deliver both of those elements and so much more.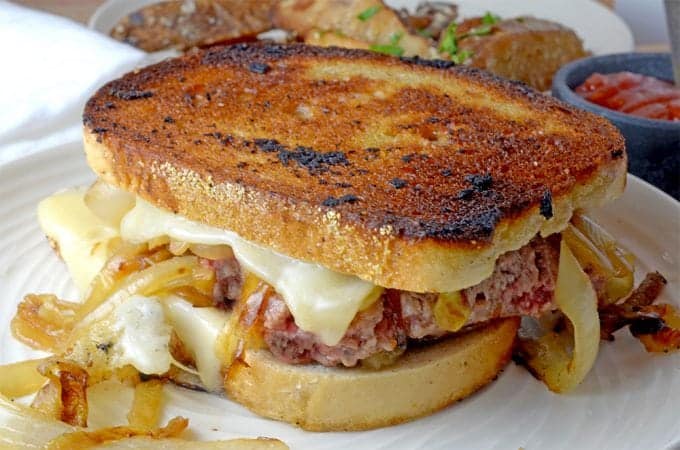 Never Miss Another Platter Talk Recipe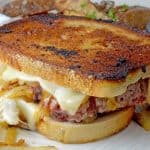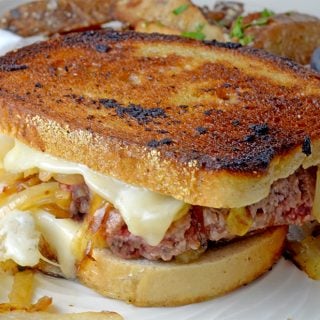 Patty Melts
This sweet and salty sandwich is a warm comfort food that's packed with juicy flavor simple satisfaction. Recipe from The New York Times

Ingredients
2

lbs

ground beef

minimimum 20% fat content

2

large

sweet onions

thinly sliced

4

tbsp

unsalted butter

divided

8

slices

Swiss cheese

8

slices

rye bread

salt and pepper

to taste
Instructions
To caramelize the onions, start by melting 2 tablespoons of the butter in a heavy skillet, over high heat. When butter foams, stir in the onions and add a sprinkle of salt. Allow onions to sit in pan for about a minute, without stirring. After a minute or so, stir over high heat for about five minutes until the onions become soft and translucent.


Lower the heat to medium, and continue to cook while stirring, for about 30 to 40 minutes until the onions take on a golden brown color and are fully melted. Then, remove onions from skillet and set them aside.


To cook the burgers, begin by adding the remaining butter to the skillet, over medium heat. Divide the beef into four equal portions and flatten slightly to form patties that approximately the same size as the bread. Generously with salt and pepper.

Increase skillet heat to high and place patties into the skillet. Be sure to leae plenty of space between them and allow to cook for 3 minutes without turning. Use a spatula to flip each patty and cook for an additional 5 minutes. Remove from skillet and allow to rest.


Lower heat to medium and place four slices of rye bread into the skillet, using the butter and fat to grill the bread. Place a slice of cheese on each piece of bread, add one of the cooked patties, top with caramelized onions, another slice of cheese, and then another slice of bread. Press down on the patties, using a spatula. After about 2 minutes, turn each patty over and grill the other side. (It might be necessary to and a couple more tablespoons of butter to the skillet at this point.) Cook another couple of minutes until the bread is brown and crispy and the cheese is fully melted. Cut each patty in half and then serve.

Recipe Notes
To save time,  consider caramelizing the onions a day ahead of time. Refrigerate them and simply reheat them slowly when you are ready to make the patty melts.