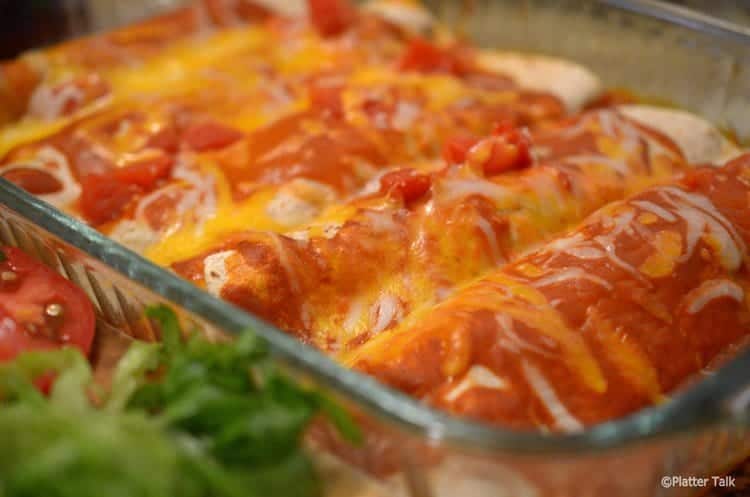 This delicious meal came about in the aftermath of a visit to one of Wisconsin's legendary supper clubs over this past weekend.  If you've never been to a bona fide supper club, that would be reason enough to pay a visit to America's Dairyland.  Although we had only two of our boys with us, we ordered for three and received enough incredibly good tasting food to easily serve twice that many.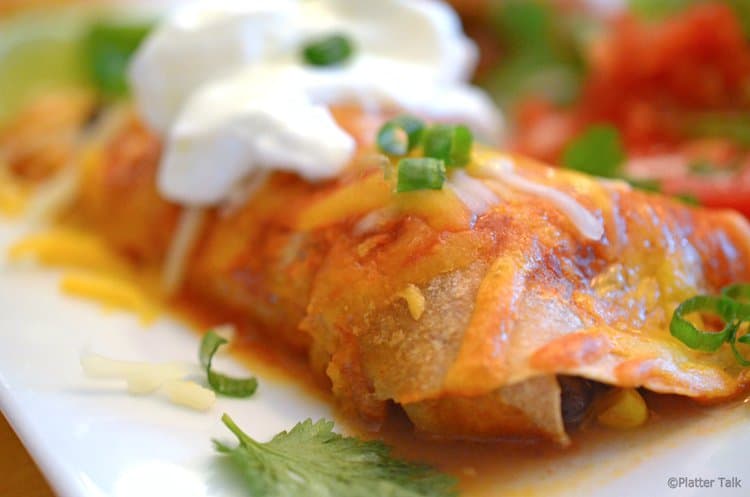 If you have some leftover meat that is too good not to recycle into another meal, enchiladas are a great way to put it to good use, especially if you have kids.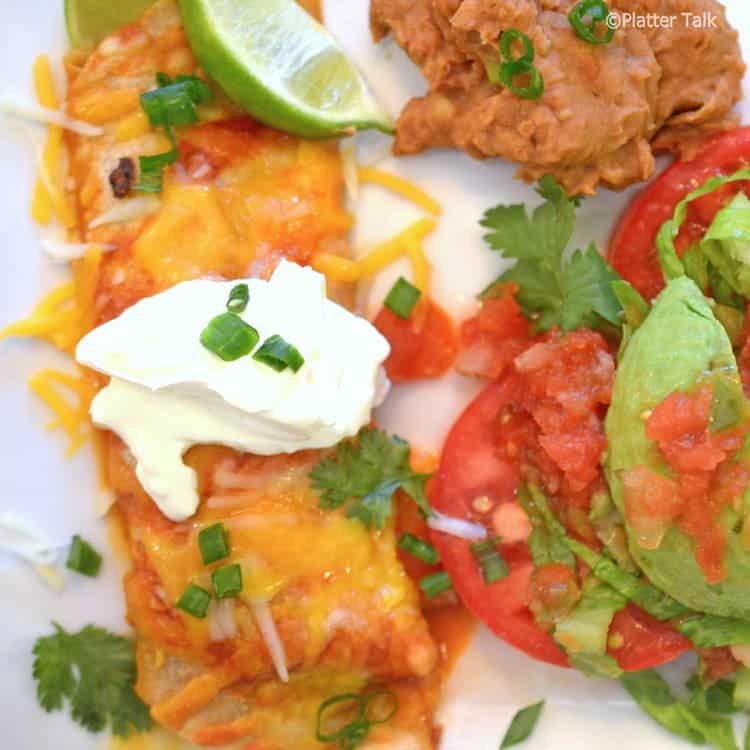 We've put other enchiladas together that are a minor variation to this recipe.  Our chicken enchiladas feature a green enchilada sauce, complimented with some salsa verde.  Both preparations are delicious and after making this I realized pork would also be a delicious ingredient to help you get your Tex-mex on.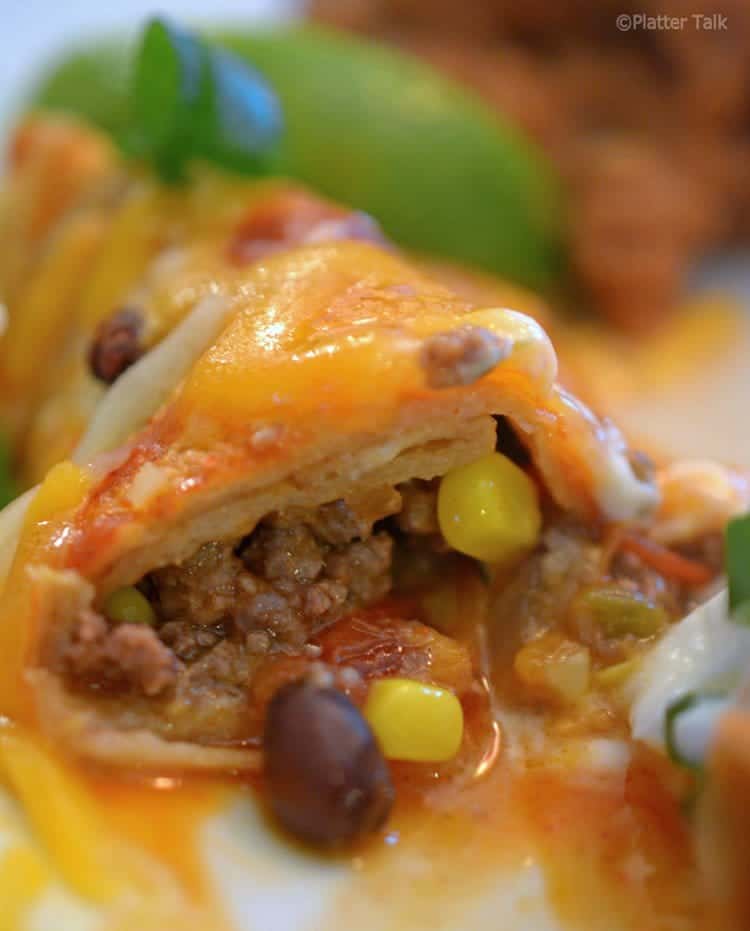 Because we had gigantic portions of both ground sirloin and sirloin steaks from our supper club visit, we loaded these babies up and then added some pan roasted fresh sweet corn and black beans to the mix. This makes for an easy to put together use of leftovers and something the whole family will ask for again. And again.  As one of our boys aptly declared at the conclusion of this meal, to you I say, "Olé!"
Never Miss Another Platter Talk Recipe
Steak and Beef Enchiladas
Delicious and kid-friendly use of leftover meat.
Author:
Dan from Platter Talk
Ingredients
1 lb combination of leftover steak (finely chopped) or ground sirloin.
10 large tortilla wrappers
1 16 oz can low-sodium black beans.
1 tablespoon olive oil
2 ears fresh sweet corn, or 2 cups frozen sweet corn.
1 small white onion, diced (optional)
1 4 oz. can chopped chili peppers
½ cup red salsa
3 10 oz. cans red enchilada sauce
½ cup chopped cilantro leaves
2 cups shredded cheese.
Instructions
Preheat oven to 350 degrees F.
Spray to 9 x 11 baking dishes with non-stick coating.
Heat olive oil in skillet over medium heat, add corn and saute till browned.
Add onions and saute until soft and translucent, if desired.
In large mixing, combine meat, corn, black beans, salsa, chili peppers, 1 can of enchilada sauce, 1 cup of cheese, and cilantro leaves.
Using 1 can of enchilada sauce, coat bottoms of both baking dishes.
Lay tortilla wrappers out on flat surface, dole out 3-4 tablespoons of meat mixture in each wrapper and roll into enchilada.
Lay wrapped enchiladas in pans, and divide remaining can of enchilada sauce over enchiladas.
Sprinkle remaining shredded cheese on top of both pans.
Place in oven for 30 minutes, uncovered.
Serve with sour cream and garnish with additional salsa and cilantro if desired.