Knowing how to make a roux will take your cooking skills to a whole new level. This is the base for making the best gravies, soups, sauces, and even macaroni and cheese.
The best part of all, you can make this important ingredient in just minutes. It's one of the best returns on your cooking time that you will ever get!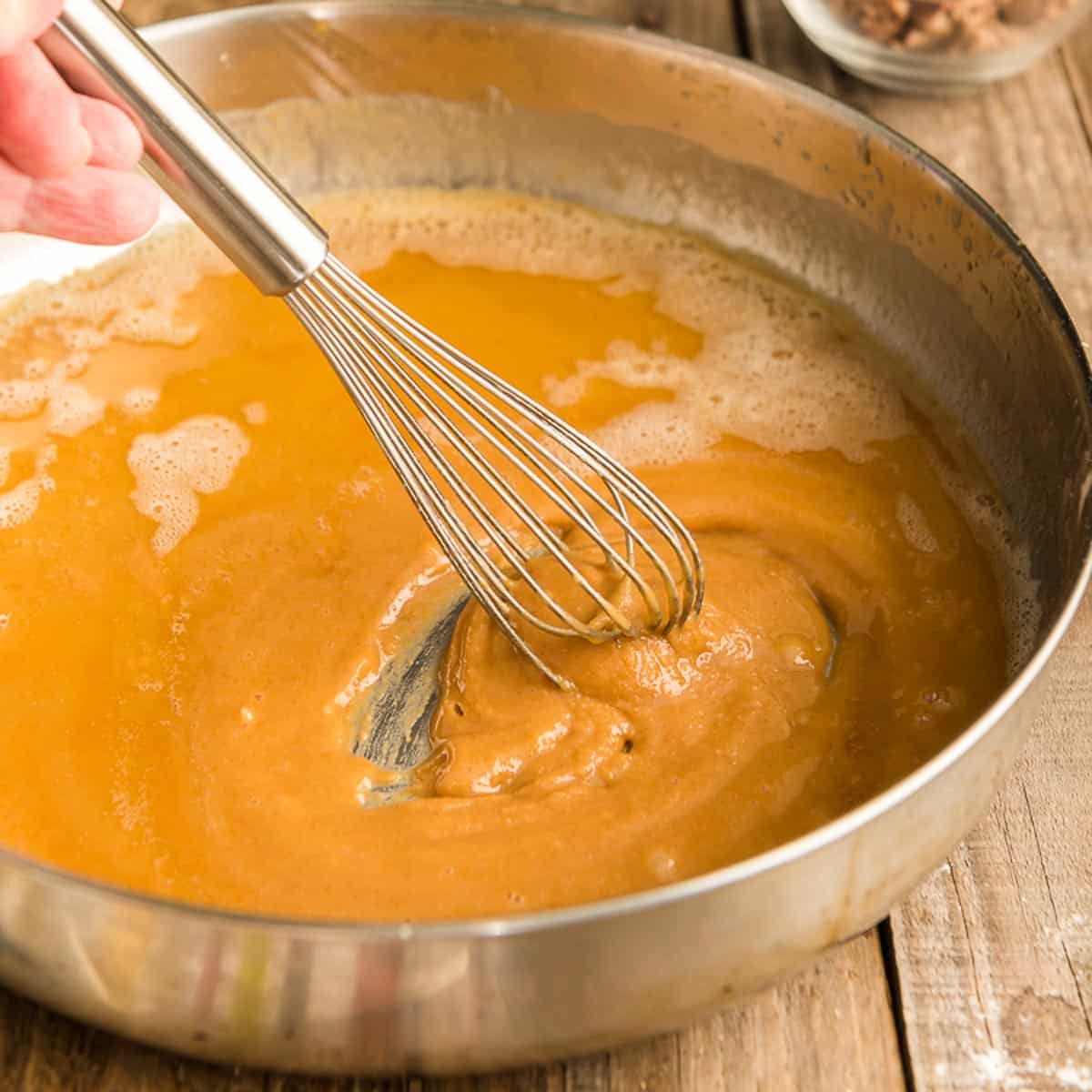 Jump to:
What is this?
Roux is a basic thickening sauce that is made up of one part fat and one part flour. It is so important in cooking that it is used in three of the mother sauces of classical French cuisine.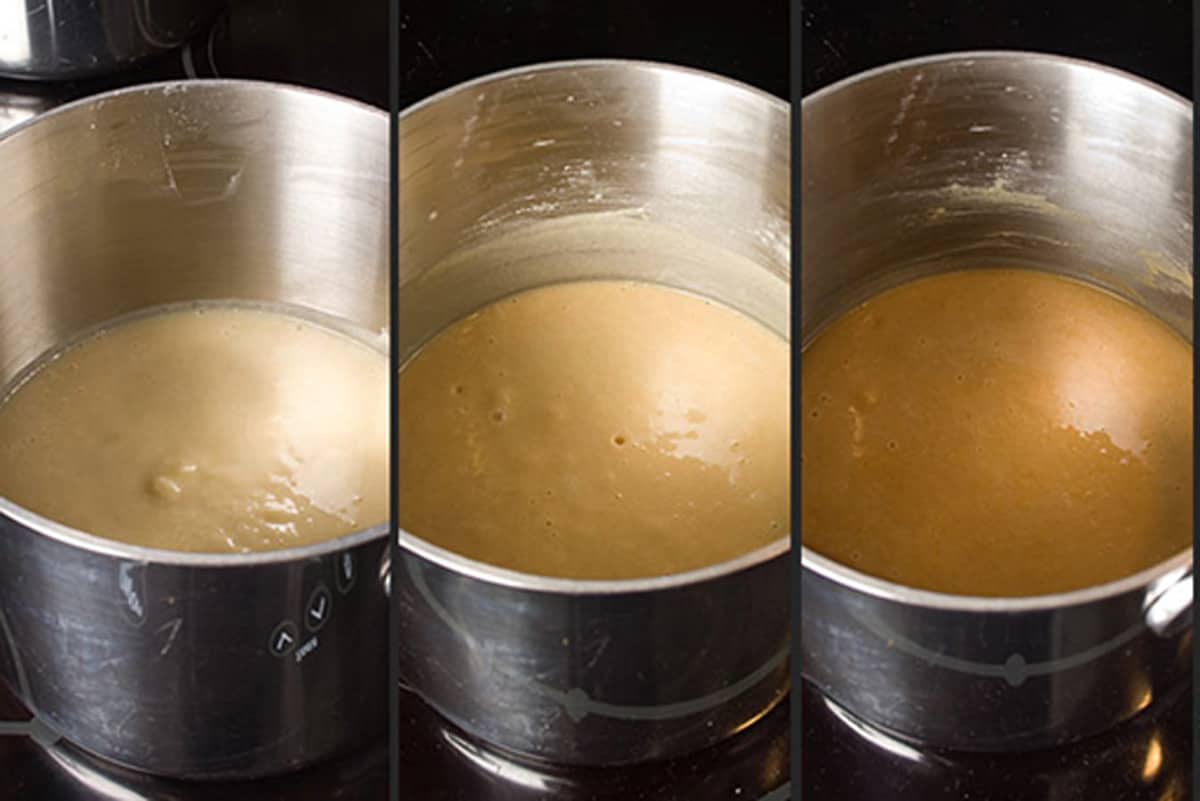 The longer you cook this combination of fat and butter, the darker and more intense of a flavor you will get. For gravies and stews, you may want a darker and nuttier flavor.
For lighter sauces like mac and cheese or white chicken chili, a lighter and creamer flavor might be best.
What's in it?
For making a roux you need a fat and some flour. Both will add their own unique flavor depending on what you use and now long you cook it.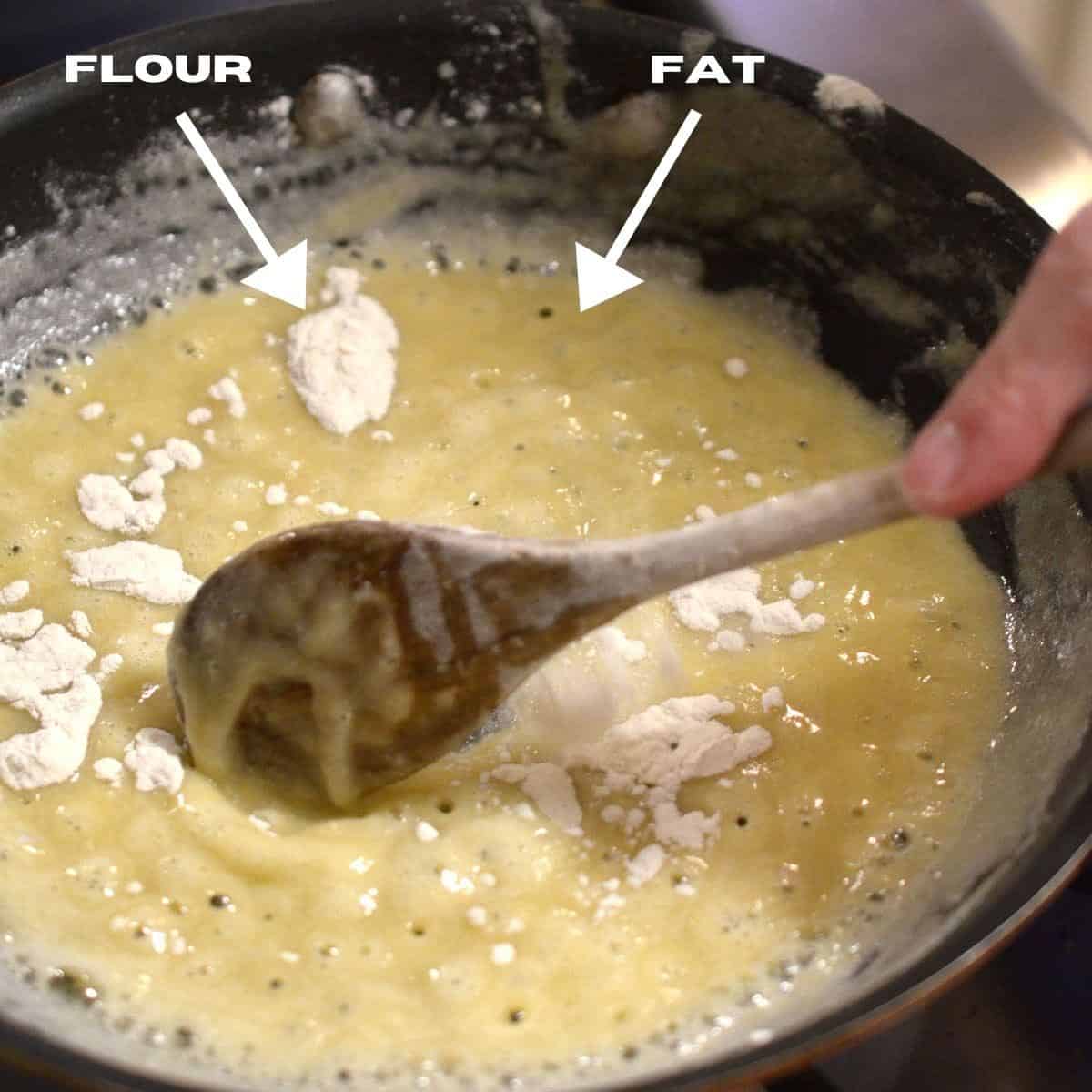 Ingredient Notes:
Common Fat Substitutions
How to make it
It only takes a few minutes to make a roux. From there, you can turn it into a luscious gravy, soup, or other sauce.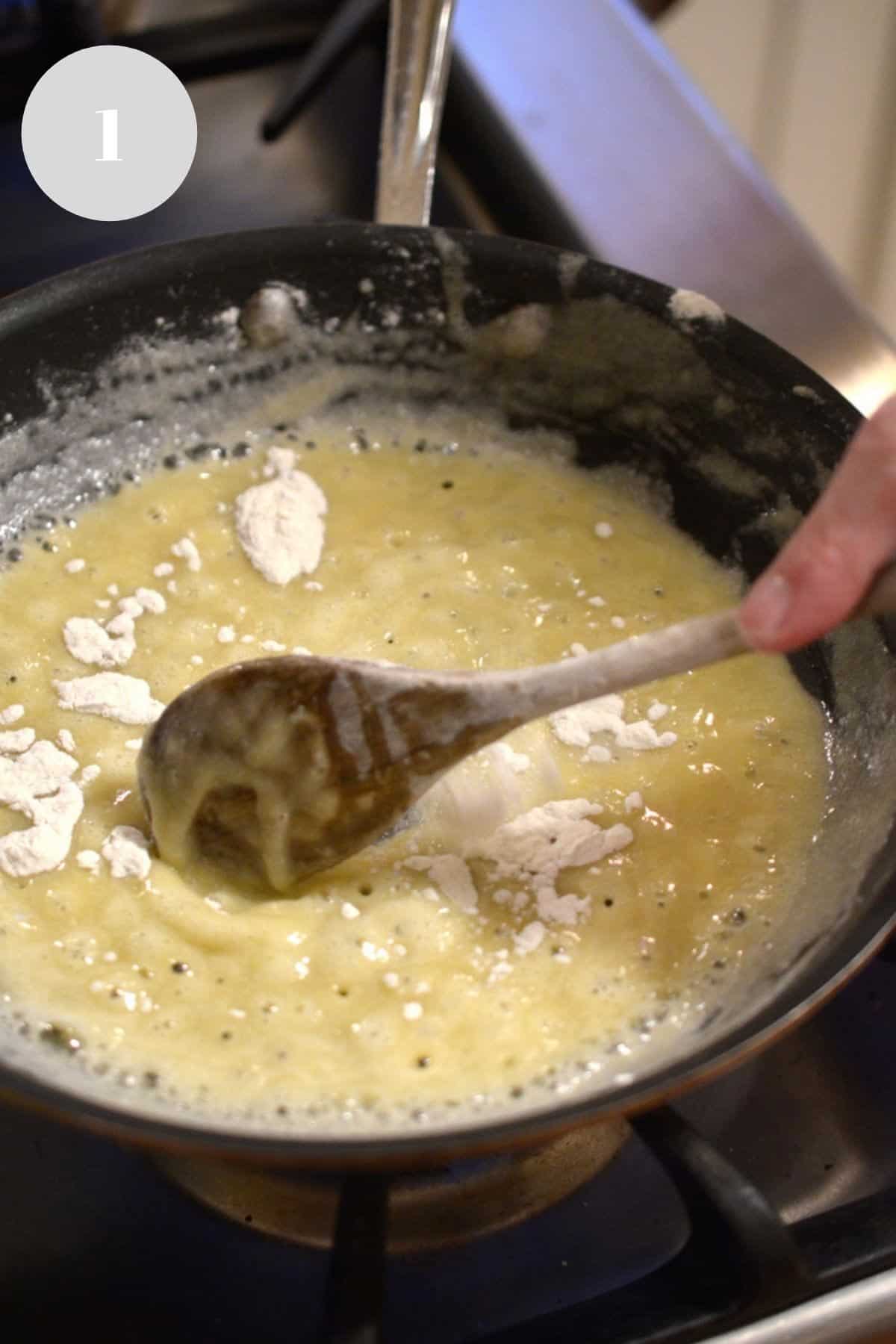 Start by heating some butter (or other fat) in a pan. Gradually stir in some flour with a wooden spoon or rubber spatula.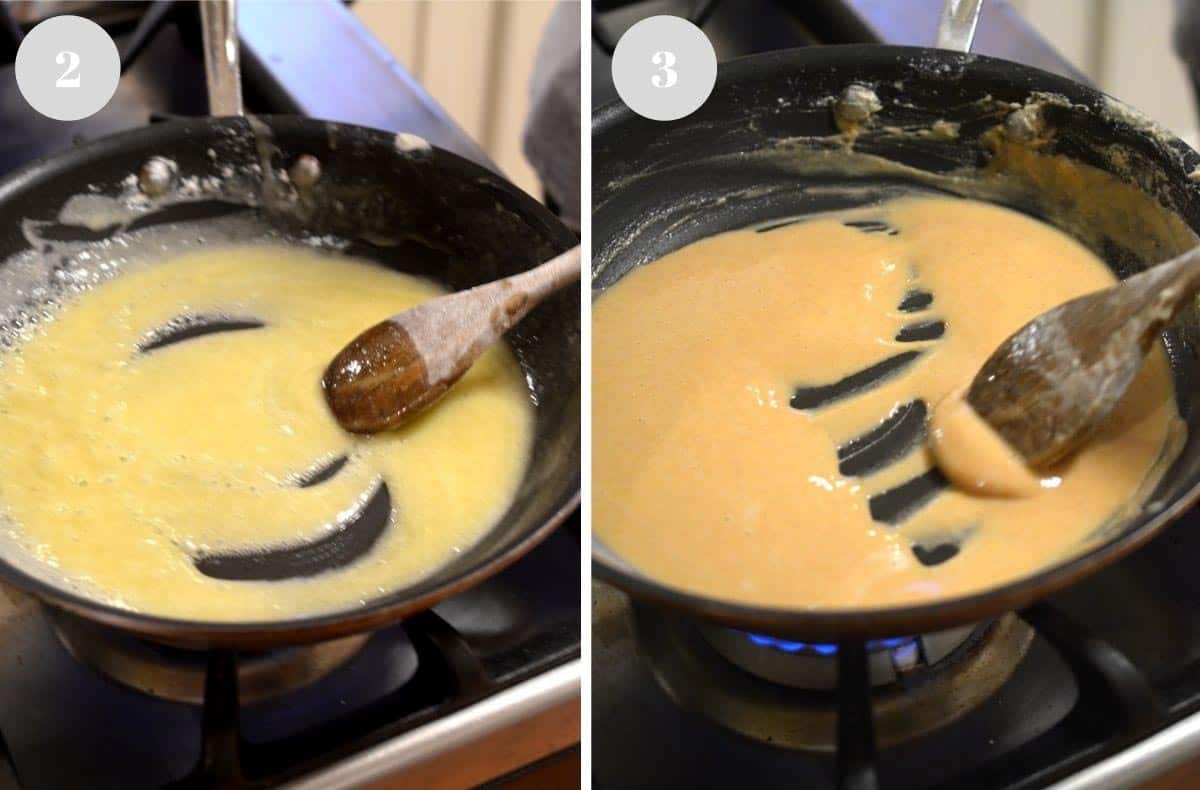 Slowly stir and cook the flour and fat mixture until the mixture thickens and turns to the color that you want.
Remember, the longer you cook it, the darker and more flavorful result you will get. Once you are satisfied with the flavor start to add the other liquids. Things like:
Tips for making a roux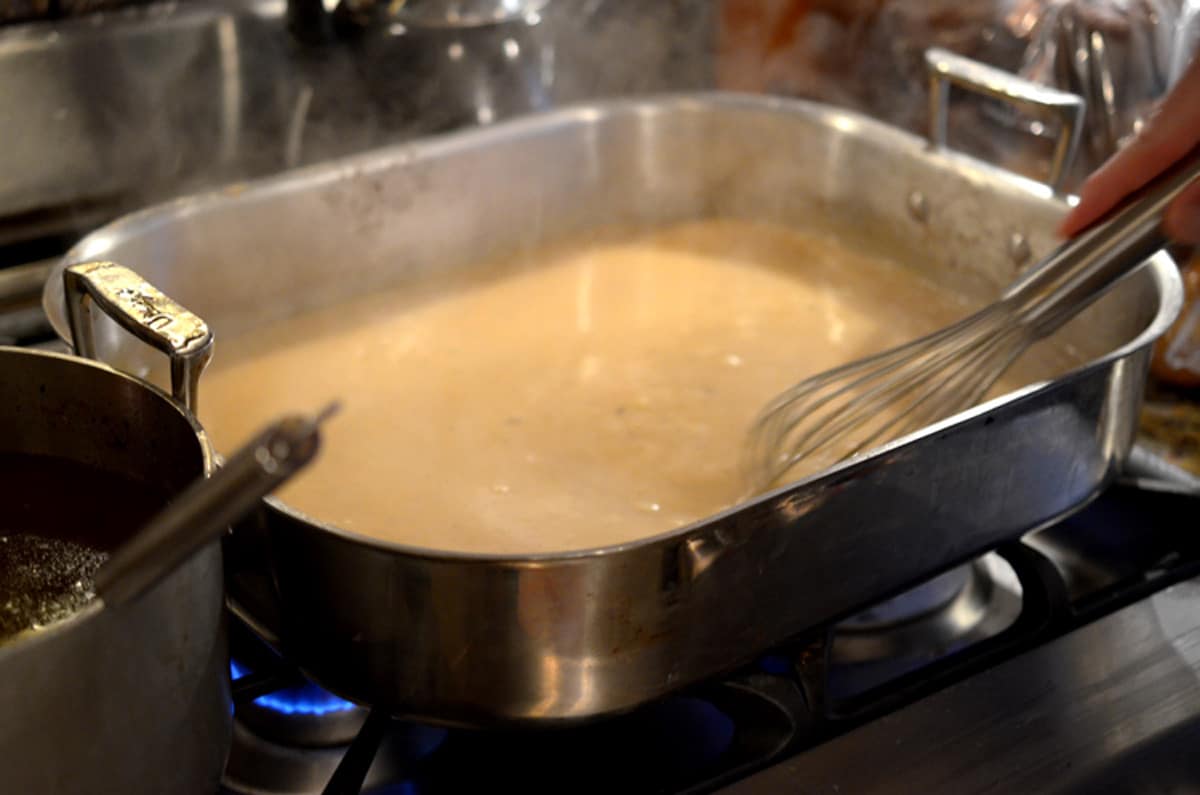 Common recipe questions
Can roux be frozen?
You can freeze this for up to a year. A great way to do this is to freeze it ice cube trays. Seal it in a air-tight zip-lock bag and thaw and use whenever you need it!
What is roux used for?
It is a thickening agent that also adds flavor to gravies, stews, soups, and sauces.
Recipes that use a roux
Related Recipes
🧑‍🍳 Tried this recipe? Please leave a ⭐⭐⭐⭐⭐ rating in the recipe card below and a comment. We love hearing from our readers!
⏭️ Stay in touch with us on social media by following us on Facebook, Pinterest, Instagram, and YouTube!
📬 Get our recipes delivered to your inbox for FREE!
📖 Recipe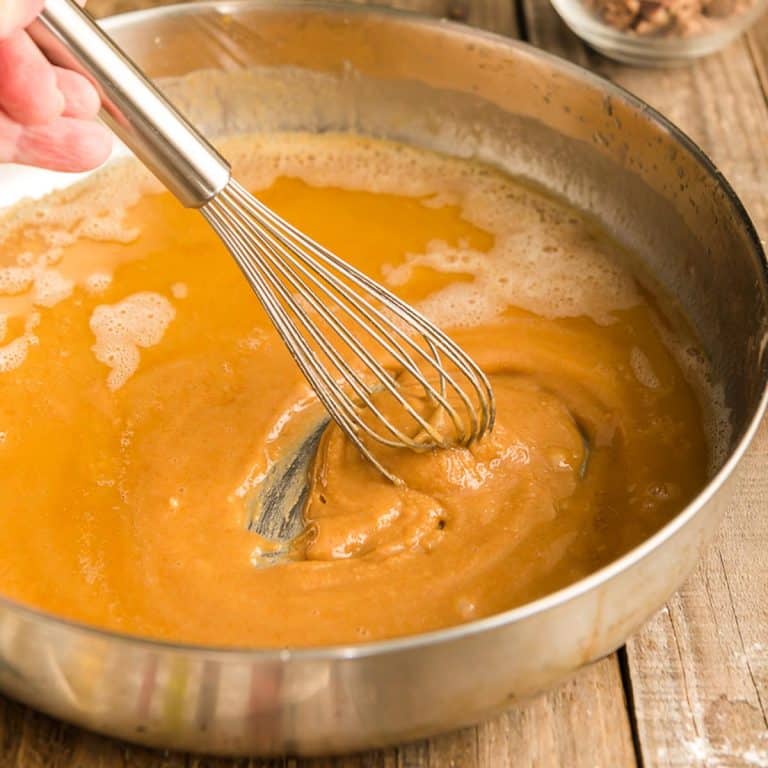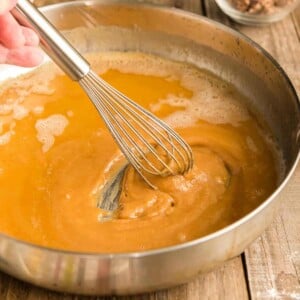 Roux Recipe
The best gravy, sauce, and stew starts with this recipe!
Print
Pin
Rate
Ingredients
½

cup

Butter

½

cup

Flour

Salt and Pepper

to taste
Instructions
In a large skillet, melt the butter or other fat over medium-high heat.

Slowly but gradually stir in the flour and cook to the desired color and flavor.

For a white roux, cook no more than five minutes

For a blonde roux, cook no more than 5 to 10 minutes.

For a dark roux, cook 10 to 30 minutes.
Notes
A white roux is cooked the least, no more than 5 minutes, so it remains light and is mostly used with a milk base (think Béchamel, one of the five mother sauces).
When making a blonde roux, the fat & butter is cooked out to a golden color, 5 to 10 minutes, taking a little more time to make than a white roux. Because of this, it will have more flavor than a white roux.
A brown roux is cooked between 10 and up to 30 minutes. Brown roux are great bases for meat gravies and are used as an ingredient in another mother sauce, Espagnole.
Dark brown roux is used in traditional gumbo. Another 10 minutes can be added to the cooking time for this.
Nutrition
Calories:
1041
kcal
|
Carbohydrates:
48
g
|
Protein:
7
g
|
Fat:
93
g
|
Saturated Fat:
58
g
|
Cholesterol:
244
mg
|
Sodium:
1102
mg
|
Potassium:
67
mg
|
Fiber:
2
g
|
Sugar:
1
g
|
Vitamin A:
2836
IU
|
Calcium:
27
mg
|
Iron:
3
mg
Updated from the original post of November 15, 2016