Apple Butter Meatloaf  is a delicious autumn comfort food that you can make in your own kitchen.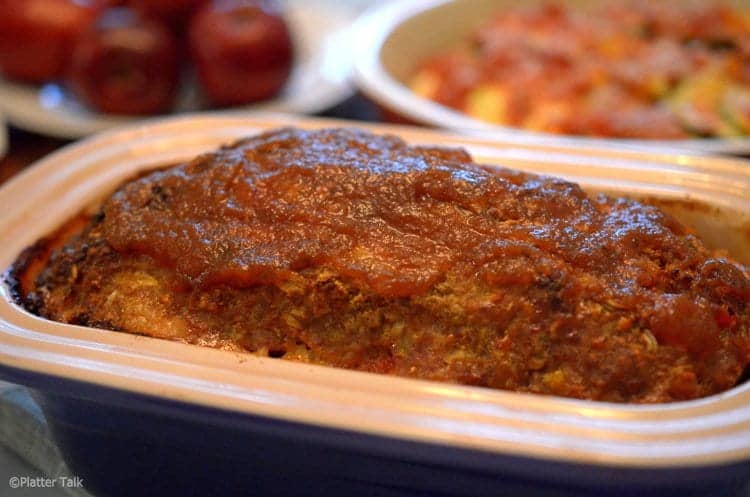 Our honeycrisp apple tree is looking pretty promising, with a good amount of juicy appearing, tennis ball-sized apples starting to weight down the branches.  Still, they aren't be ready to be picked yet and won't be for a few more weeks.  Yet with frost warnings  in tomorrow's forecast and temperatures only in the low 50's during the close of this second week of September, it seemed a good time to start thinking fall, in earnest:  Apple Butter Meatloaf.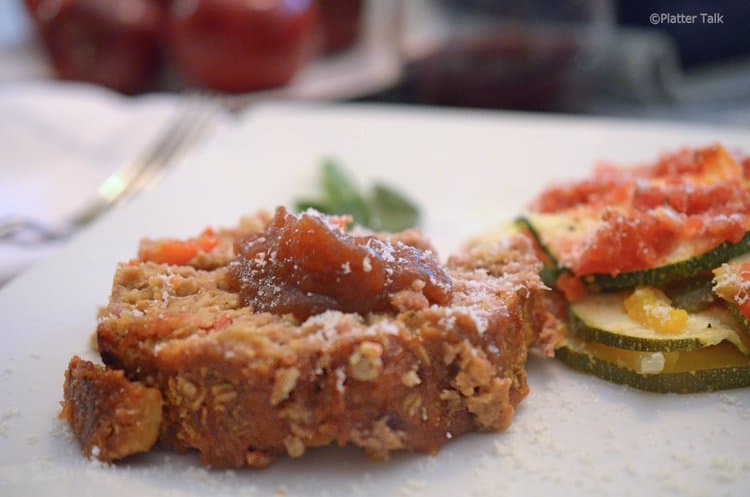 I'm the first to acknowledge that I'm not the most creative guy in the world.  As if I wasn't aware of this on my own accord, I'm frequently reminded by Scott that I just didn't get "the gene."  Lucky for me that I have him around.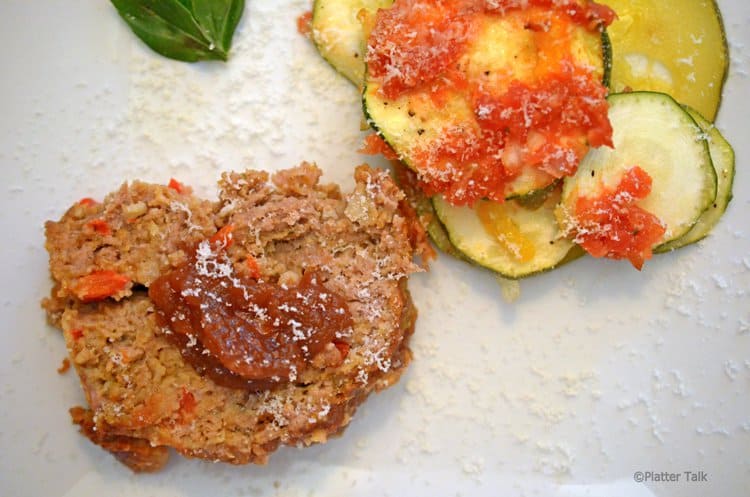 There are exceptions to every rule however and tonight I'm taking the liberty of declaring one for myself.  Our kids love meatloaf, and in all honesty, our friends love it when we make it for them.  But we've never made it like this before.
Beautifully brown and sweet apple butter, combined in a bowl of ground beef and ground turkey, all mixed in with the meat of a freshly sliced apple and some mild tasting sauteed aromatics.   Delightfully fall, delightfully delicious.  Get your apple on, try this one.  -Dan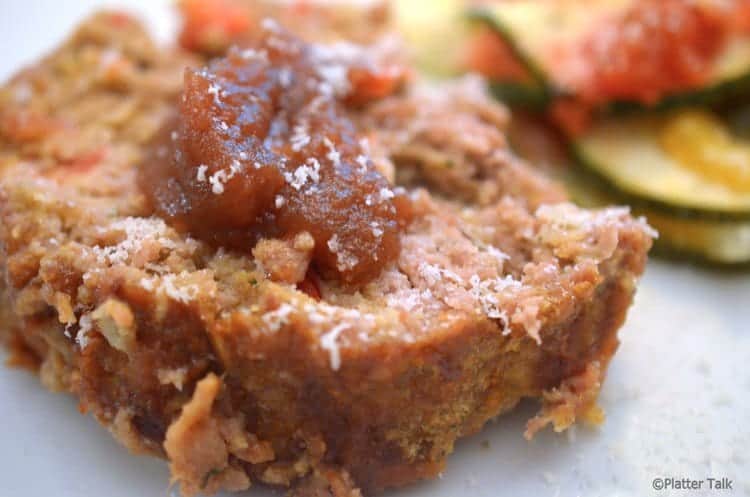 Apple Butter Meatloaf
Early fall, late summer, delicious. Anytime.
Ingredients
1

lb.

ground beef

1

lb.

ground turkey

1

cup

apple butter

1

cup

rolled oats

1

cup

breadcrumbs

2

eggs

1

tablespoon

olive oil

1

small sweet onion

finely diced

1

small sweet bell pepper

finely diced

1

apple

peeled and cut into fine shavings

1

cup

shredded mild cheddar cheese

salt and pepper to taste
Instructions
Preheat oven to 350 degrees F.

Heat olive oil in saute pan over medium heat.

Cook onions and peppers until soft and translucent, about five minutes. Set aside.

In medium size mixing bowl, combine all ingredients using hands to thoroughly mix.

Prepare a loaf pan with a non-stick coating and place meat mixture in pan.

Bake for 40-45 minutes.

Remove from oven and allow to set for 5 minutes before serving.

Spread thin layer of apple butter over meat loaf if desired.