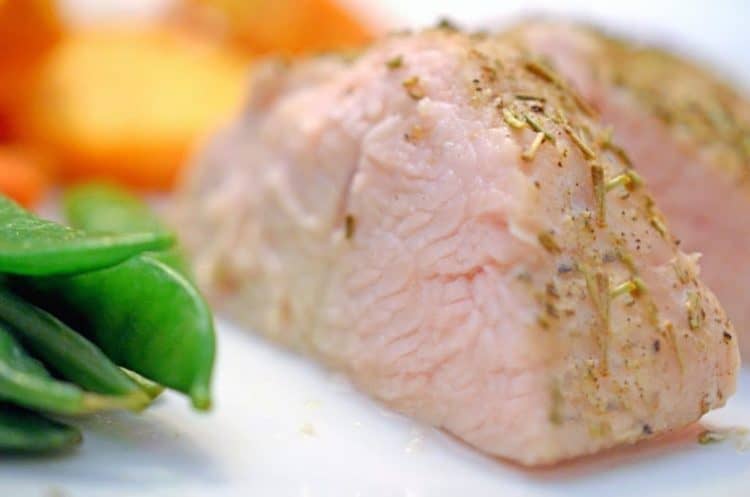 A few days ago, Scott mentioned that he picked up a couple of turkey tenderloins at Festival Foods, our favorite local grocery haunt. This revelation non-plussed me to some degree – likely because we seldom prepare turkey outside of holidays, not to mention that I wasn't even aware that turkeys had a tenderloin. Fast forward to a couple of evenings down the road when he casually lays a claim to being preparer of the night's dinner. Aside from the appreciation I felt for Scott's offer, I thought little of it. Until the aroma hit me. Suddenly I became "plussed." It was a special sensation. It was holiday, it was savory, it was warm. It was coming form our oven and it was Herb Roasted Turkey Tenderloin.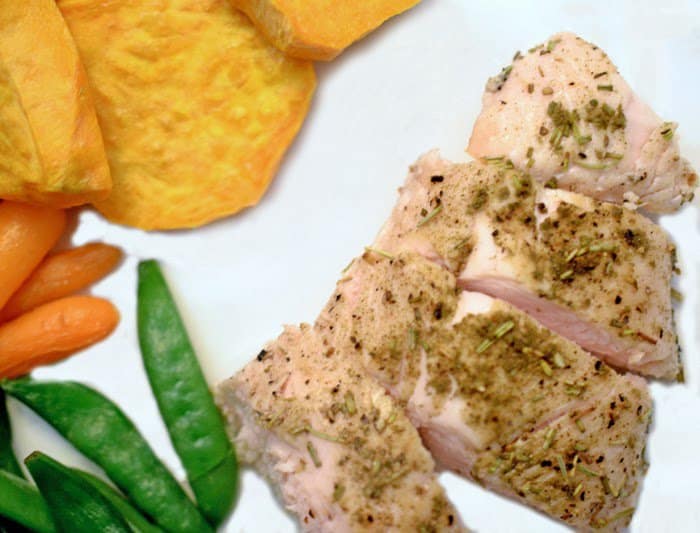 In addition to taking command of the kitchen on that evening just a few nights ago, Scott recently also took it upon himself to initiating some healthier lifestyle choices for the two of us, starting with being more conscientious of our eating habits and the reintroduction of a regular physical exercise routine.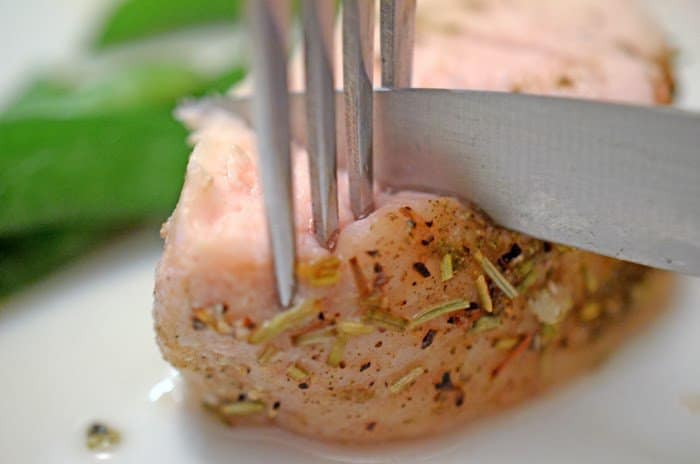 This herb roasted turkey tenderloin that Scott put together is a good example that better eating doesn't have to come at the expense of good taste and satiety. The principle spices he used for this were rosemary and sage, but only because these were among the spices in our inventory. Thyme would have been a great fit, poultry seasoning (which Scott informed me is a combination of the three of those with marjoram and nutmeg added to the mix) would have been good, along with any variety or combination of a multitude of savories. The point here, as Scott does so well time after time, is to use what you have. With a little imagination and a little hunger, it's amazing the things that will come to mind and ultimately end up on your dinner plate. Incidentally, besides enlightening me to do the composition of poultry seasoning, I also learned from Scott (per the guy at Festival's meat counter,) turkey tenderloin is derived from the softest section of the the turkey breast. Furthermore, it is the meat used by this particular grocer for procuring their ground turkey. That Scott is one smart cookie. Errr, turkey.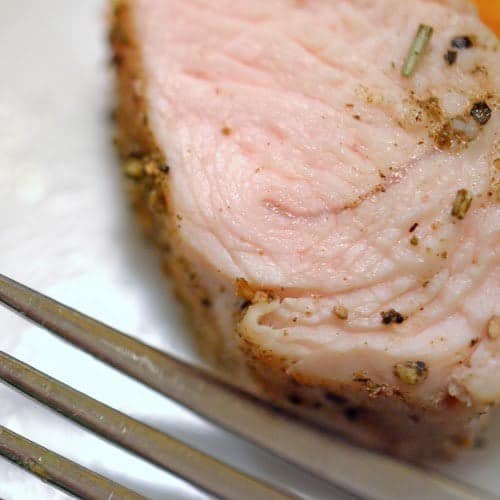 Be Sure and Follow Platter Talk on Facebook and Never Miss A Great Recipe!
Herb Roasted Turkey Tenderloin
a Platter Talk Exclusive
Recipe
yields 4 servings

1 to 1 1/2 lbs turkey tenderloin

1 tablespoon dried sage

1 tablespoon dried rosemary

ground black peppercorn to taste
Instructions
Preheat oven to 350.

Season both sides of the tenderloins with dried sage, rosemary, salt and pepper, to taste.

Place in roasting pan and cover. Cook for approximately 40 minutes or until juices run clear.

Take out of roasting pan and place on cutting board.

Tent with aluminum foil. Let tenderloin rest for 5 to 10 minutes before slicing.

Slice tenderloin into 1 1/2 to 2 inch slices and serve.
Serving Suggestions
Enjoy with roasted sweet potatoes, carrots and sweet peas.