What to Serve with Pierogies – 15 Easy Recipes
Pierogies are a traditional Polish food that has worked its way into the hearts and appetites of many people in the United States. My Polish family has been serving these authentic Polish pierogies for generations.
Today I'll show you the best way to serve this classic comfort food as a main dish or just one part of a delicious meal. Here you'll also find over a dozen classic recipes that make the perfect side dishes to make with pierogies.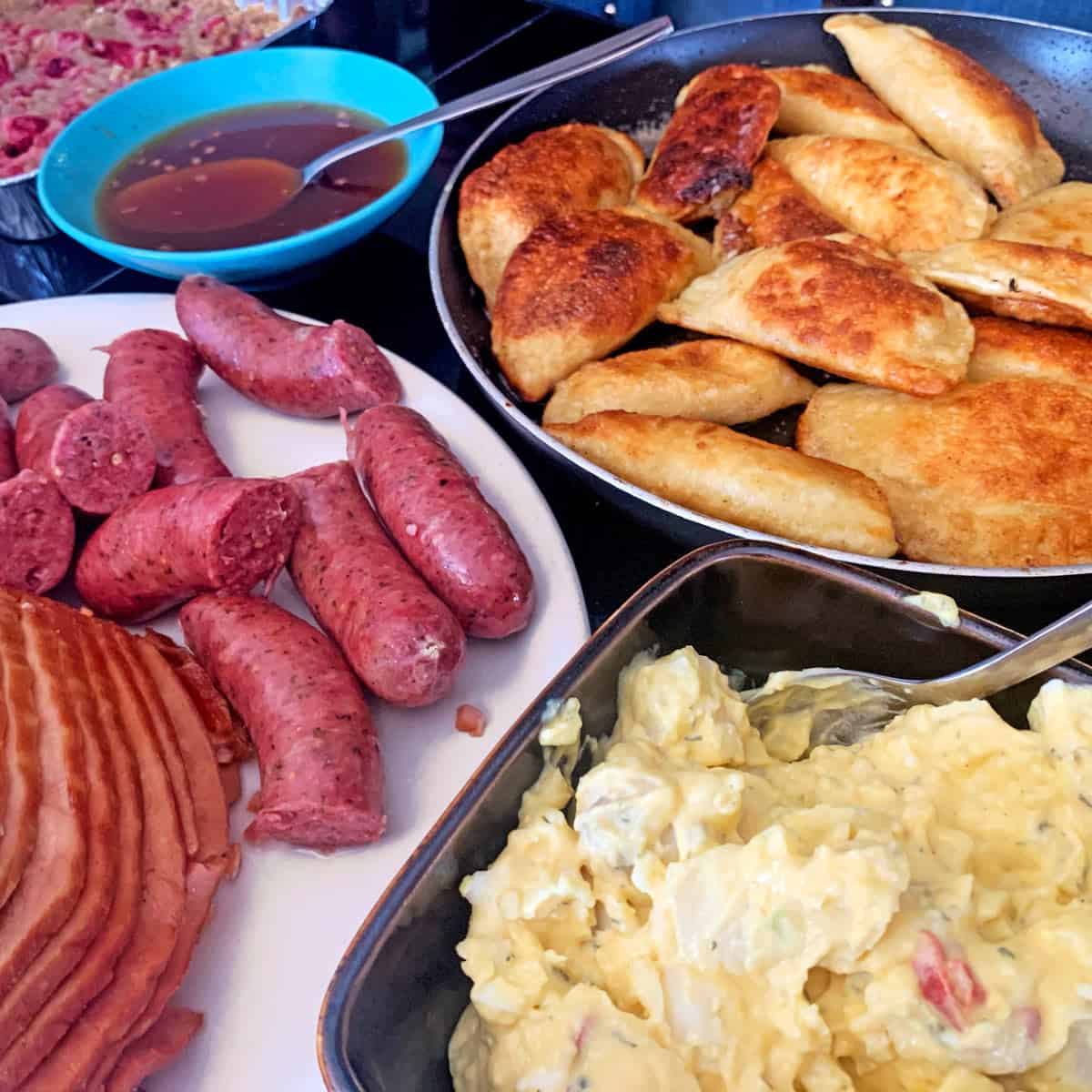 Jump to:
What are pierogies?
When you hear the word dumplings you often think of something that goes in chicken soup or perhaps Asian potstickers.
Once reserved for special occasions like Easter and other holidays, more and more people make these savory-filled pockets of dough all year round.
I like to explain pierogies as Polish dumplings. They have a savory profile and often have meat fillings. A great thing about them is that they make an easy way to please the whole family.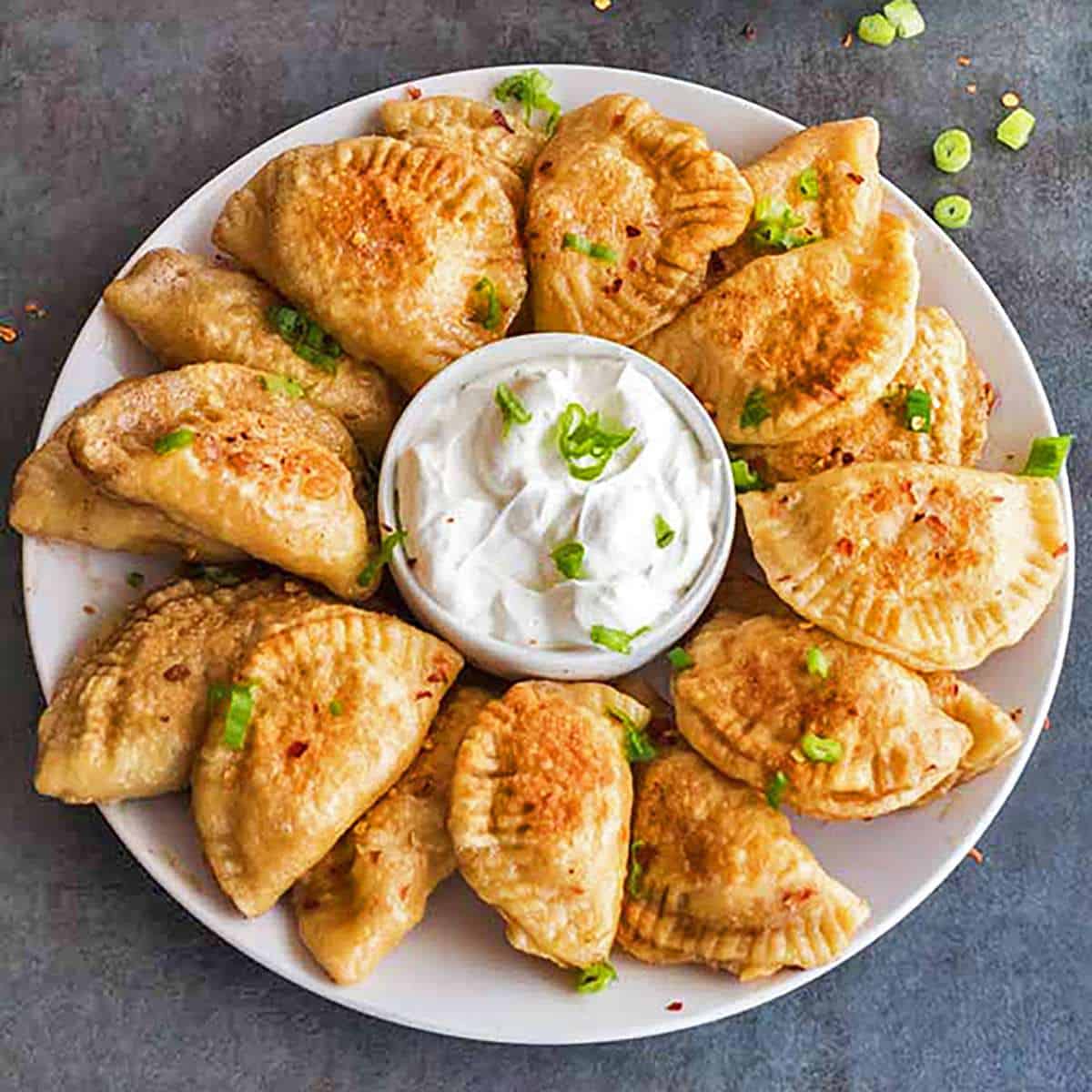 You can buy these in grocery stores near the frozen stuff or make homemade pierogies and fill them with whatever you like.
Popular fillings include sauteed onions, cheddar cheese, bacon, and sour cream. We call these loaded baked potatoes pierogies!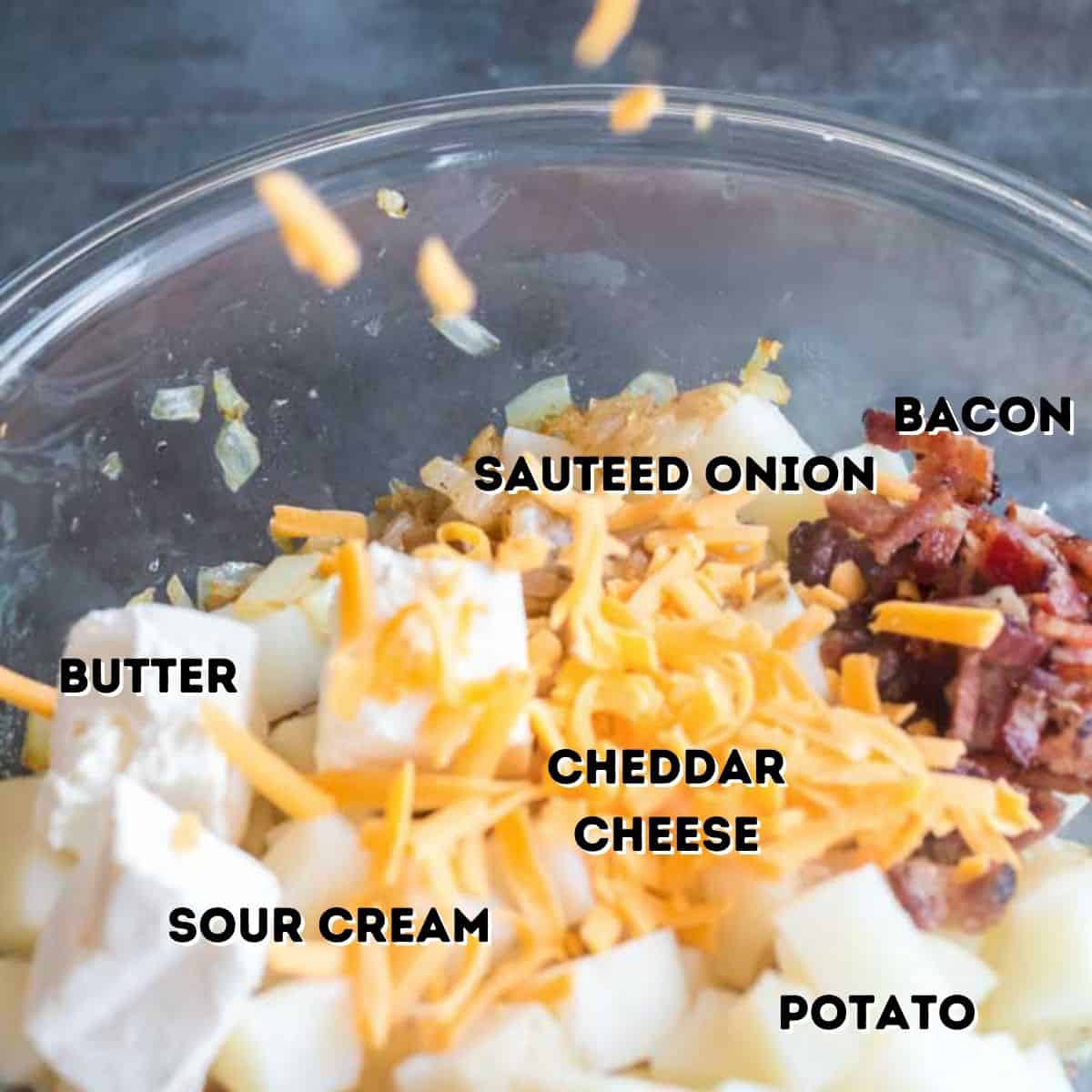 How to serve pierogi
Whether you make your own or buy them from the store, you will need to boil pierogies in a large pot of water. (Think of them as Polish ravioli!)
Once they float to the top of the water just take them out with a slotted spoon. Then you let them dry by placing them in a single layer on a cooling rack.
At this point you can do a couple of things:
Freeze them for later. Put them on a sheet pan and place them in the freezer until frozen. Then place them in a zip-lock baggie. This will ensure that they don't stick together and you can pull out as many as you want at one time. You can also separate the pierogies with a piece of parchment paper (before freezing) and then place in a zip-lock bag. This creates a barrier between each one.
Serve them as a simple dish in a shallow bowl of chicken broth. (Or use the broth as a dipping sauce.) If you do this, boil them in chicken broth instead of water. You'll get a whole new level of flavor by doing this. (Only boil them this way if serving with broth.)
With a bunch of side dishes. Below I am going to show you some of the most delicious recipes that go with pierogies!
Alone as a main dish
Pierogies are often served as a main dish during lent, in the days leading up to Easter. It is easy to eat them as a meatless meal by filling them with a simple cheese mixture. You can also add savory additions like sautéed onions, cream cheese, fresh herbs, and black pepper.
Pro Cooking Tip If you are making them from scratch, any leftover potatoes make great homemade mashed potatoes. They can also be made into delicious potato croquettes!
By themselves, pierogies taste great with some chopped green onions, fried onion, or Greek yogurt mixed with a little lemon juice. These are often thought of as an Easter recipe and any of the following are good foods to serve with pierogies.
1. Kielbasa and pierogies
Polish sausage is a staple food at Easter in the Polish culture. The same is true of ham. Whether you are serving kielbasa and pierogies together or use ham instead, they are both perfect for serving with Pierogies.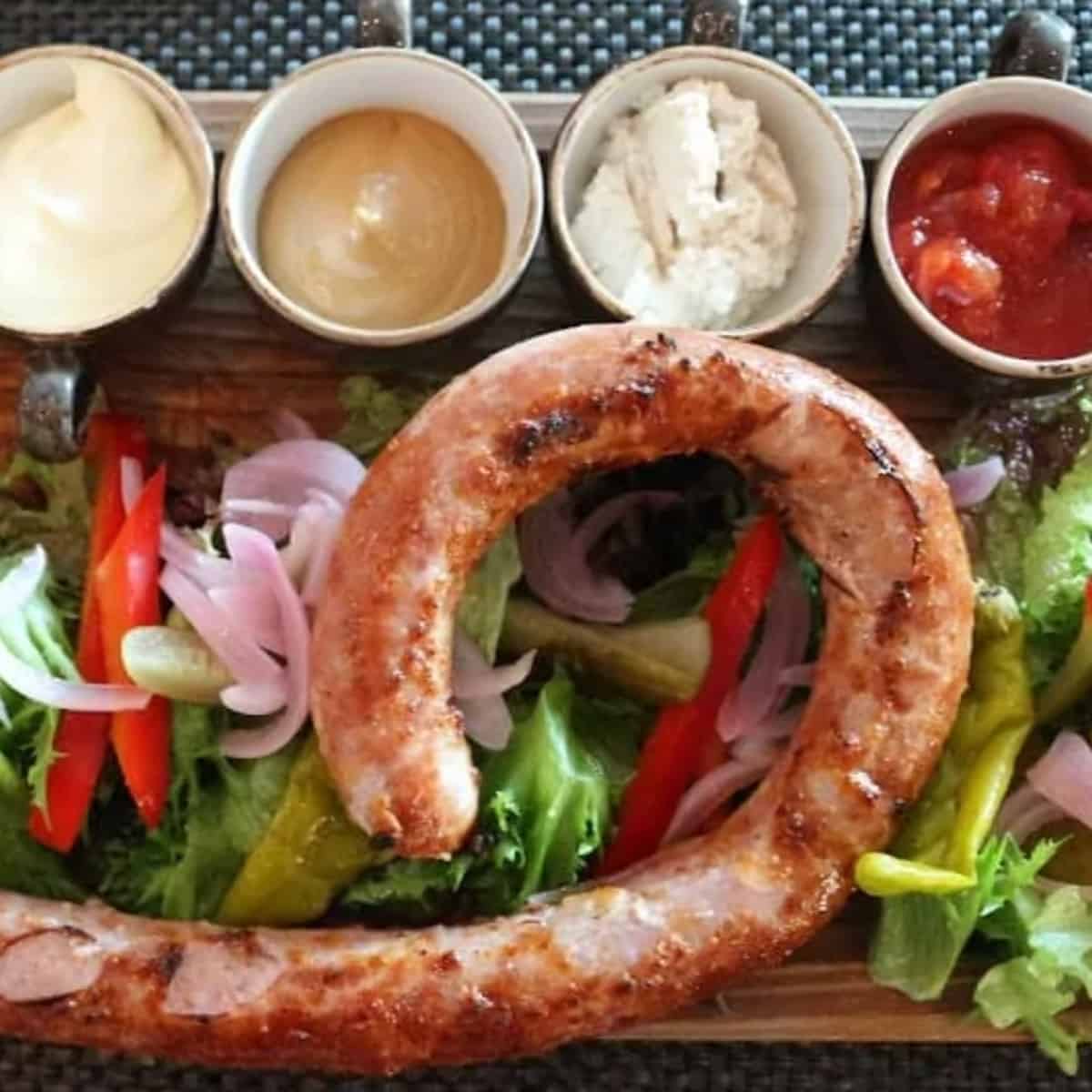 We like to buy smoked kielbasa to eat with pierogies because this is what Scott grew up with as a boy from inner-city Detroit. If you can find it at a local butcher, I highly recommend it.
Don't forget the whole grain Dijon mustard that also goes with pierogies. It adds a little kick and goes well with both kielbasa and ham!
2. Brussels sprouts
If you're wondering what to make with pierogi, Brussels sprouts are always a good option. Savory and light, you can serve them as a hot dish, or as a light and fresh shredded Brussels sprouts salad.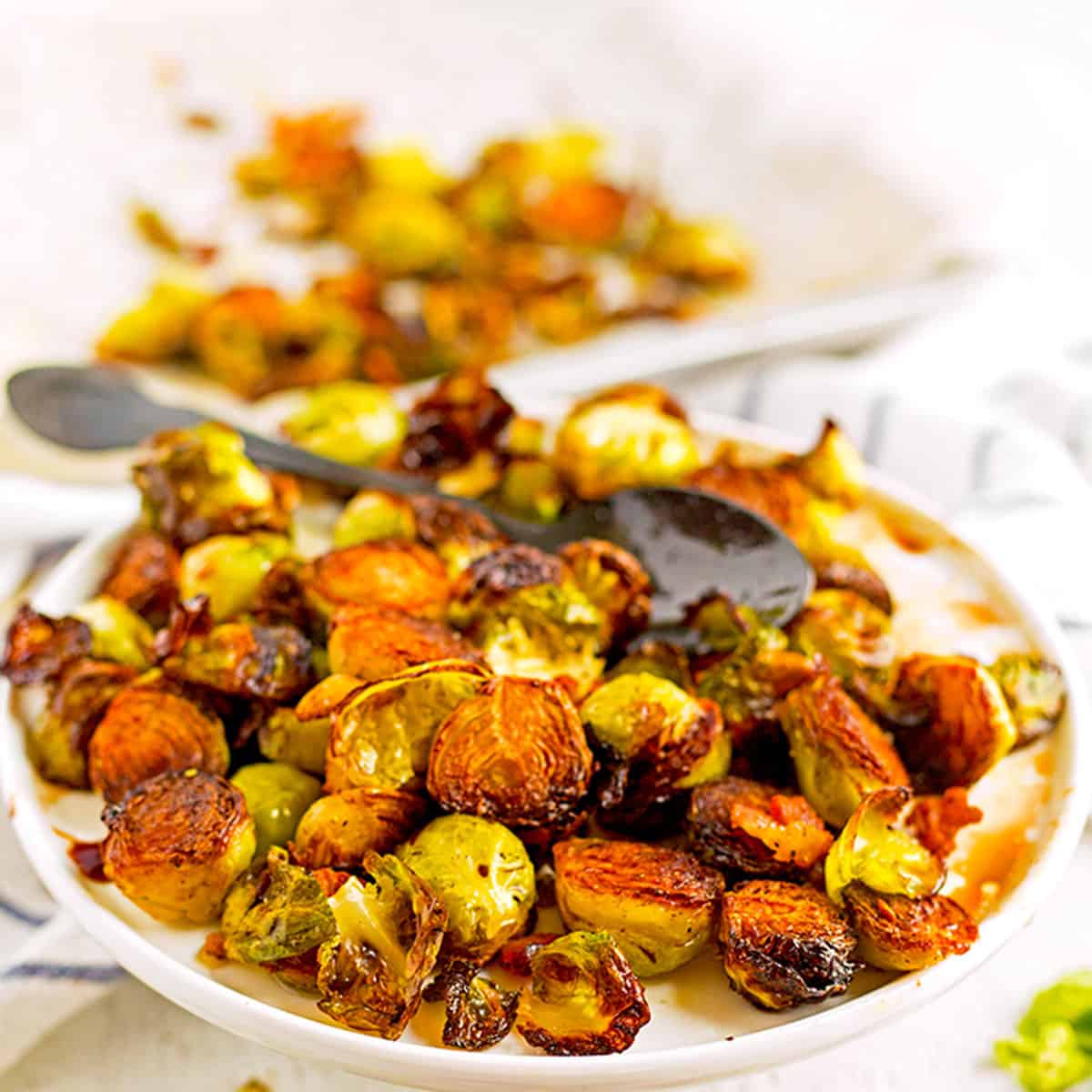 Our easy recipe for roasted Brussels sprouts is a little bit sweet but has an earthy flavor that goes with pierogies.
3. Pork chops
Pork recipes are savory meats that always taste good with pierogi. We love serving pierogies with Parmesan pork chops or pork chops with apple chutney. Both of these thing boneless pork chop recipes are easy and inexpensive.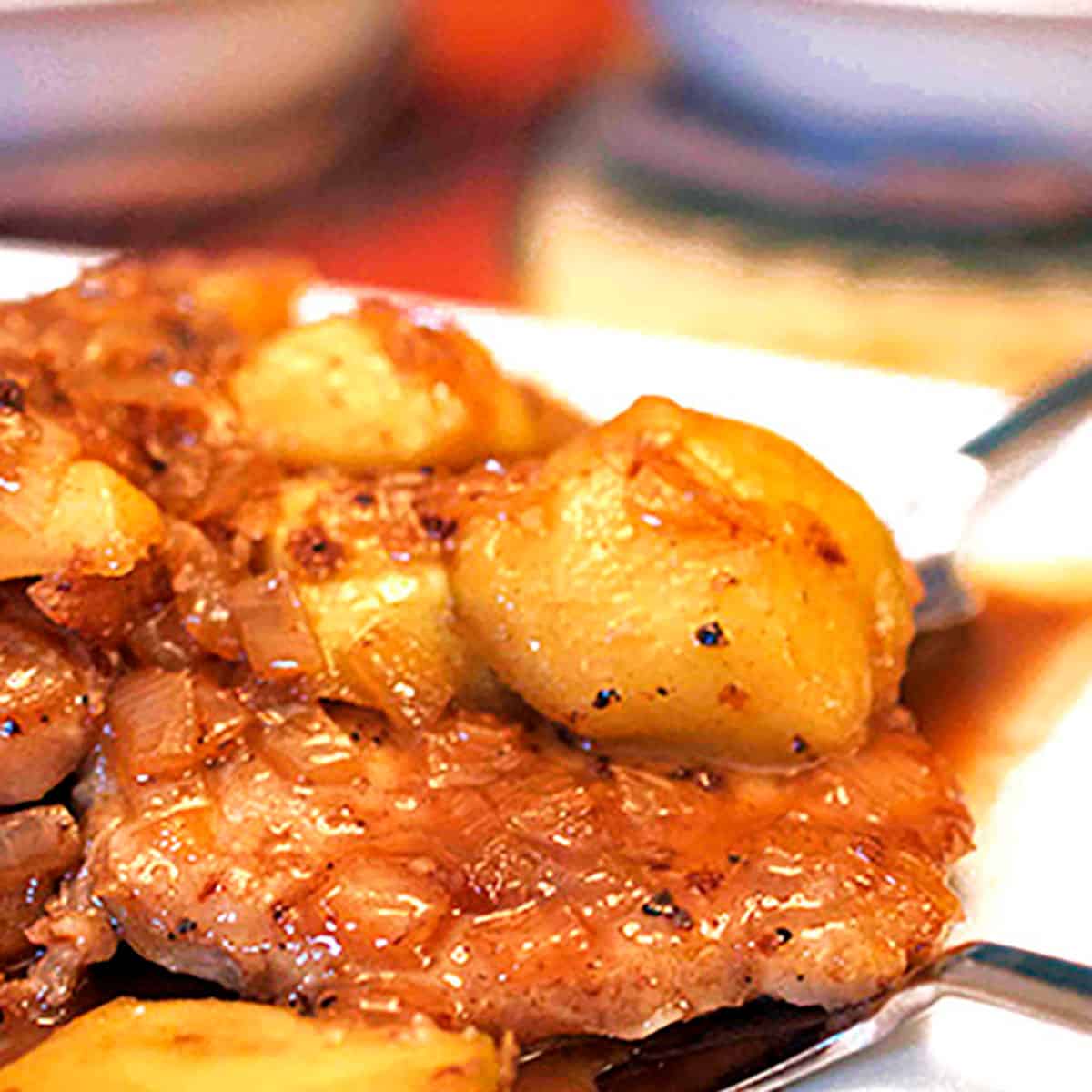 Other easy pork recipes that taste great with pierogi include fennel-roasted pork tenderloin and our posole recipe for a pork stew.
4. Potato salad
Potato salad is something that always goes good with pierogies. For convenience, you can buy some at the grocery store. If you're really into it, try this easy recipe for potato salad, it's delicious!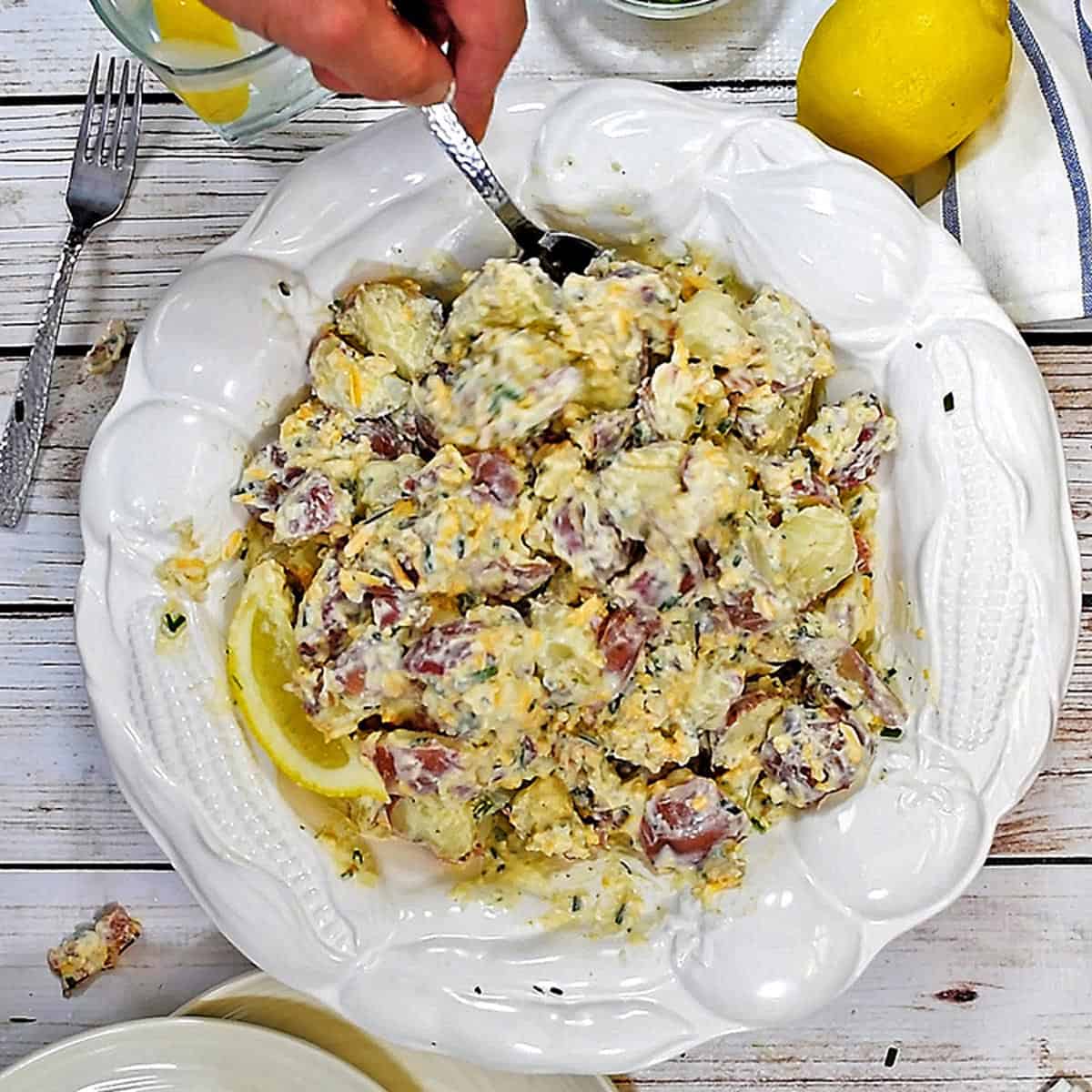 Another good side dish for pierogi is this bacon ranch potato salad recipe. It has all of the flavors that taste good with these Polish dumplings!
5. Cabbage and bacon
Cabbage and bacon are two things that are good to eat with pierogi. You can do this in a number of ways. Some people like to crumble little pieces of fried bacon over the pierogi. Many like to eat it with cooked cabbage.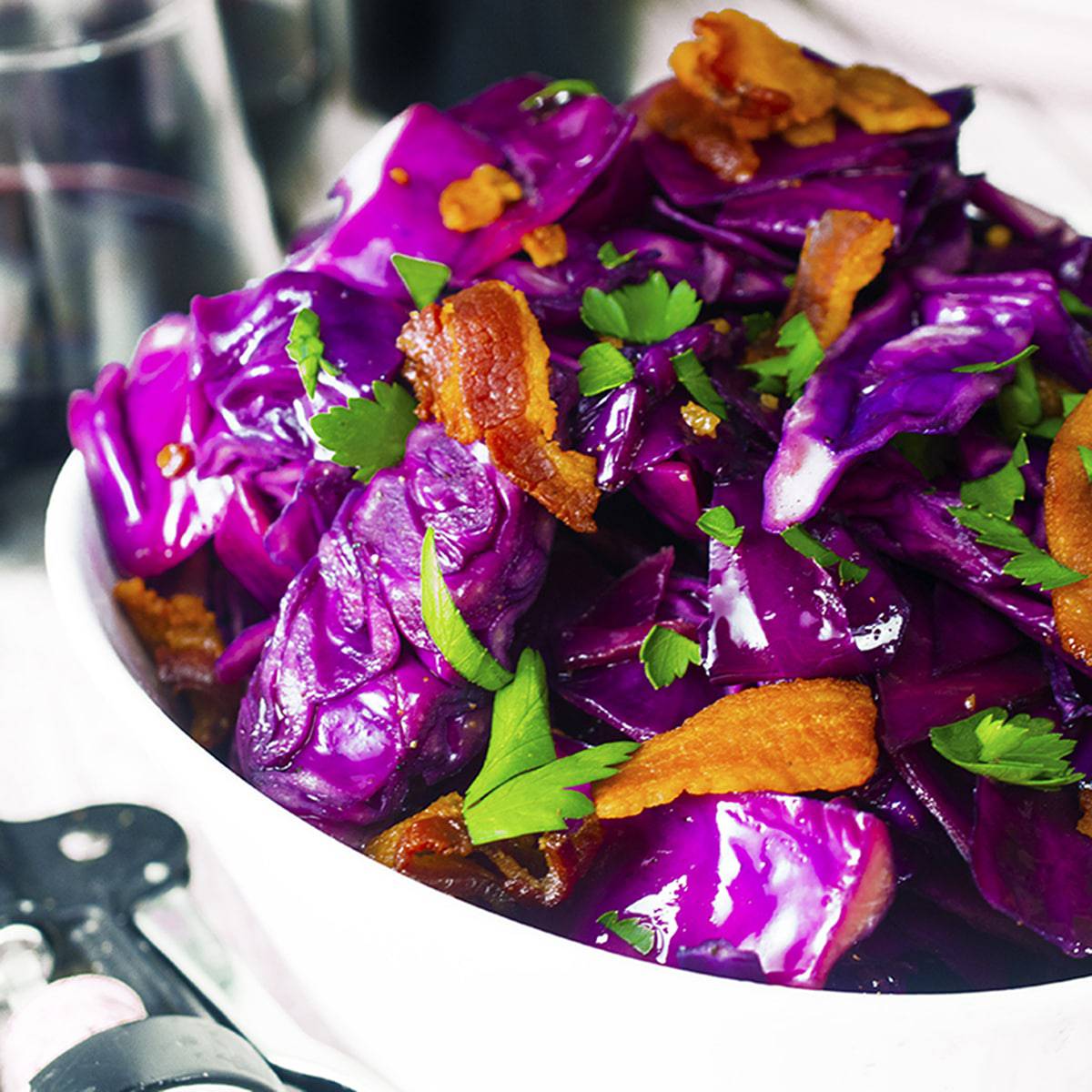 This fried cabbage recipe does both. It is the perfect side dish that goes with pierogi. Plus, it adds a beautiful touch of autumn flavor and color to your dinner table.
6. Prime rib and pierogies
I usually save prime rib for holiday meals and special occasions like birthdays. It is a favorite of our kids and it goes with pierogi which is another favorite of theirs.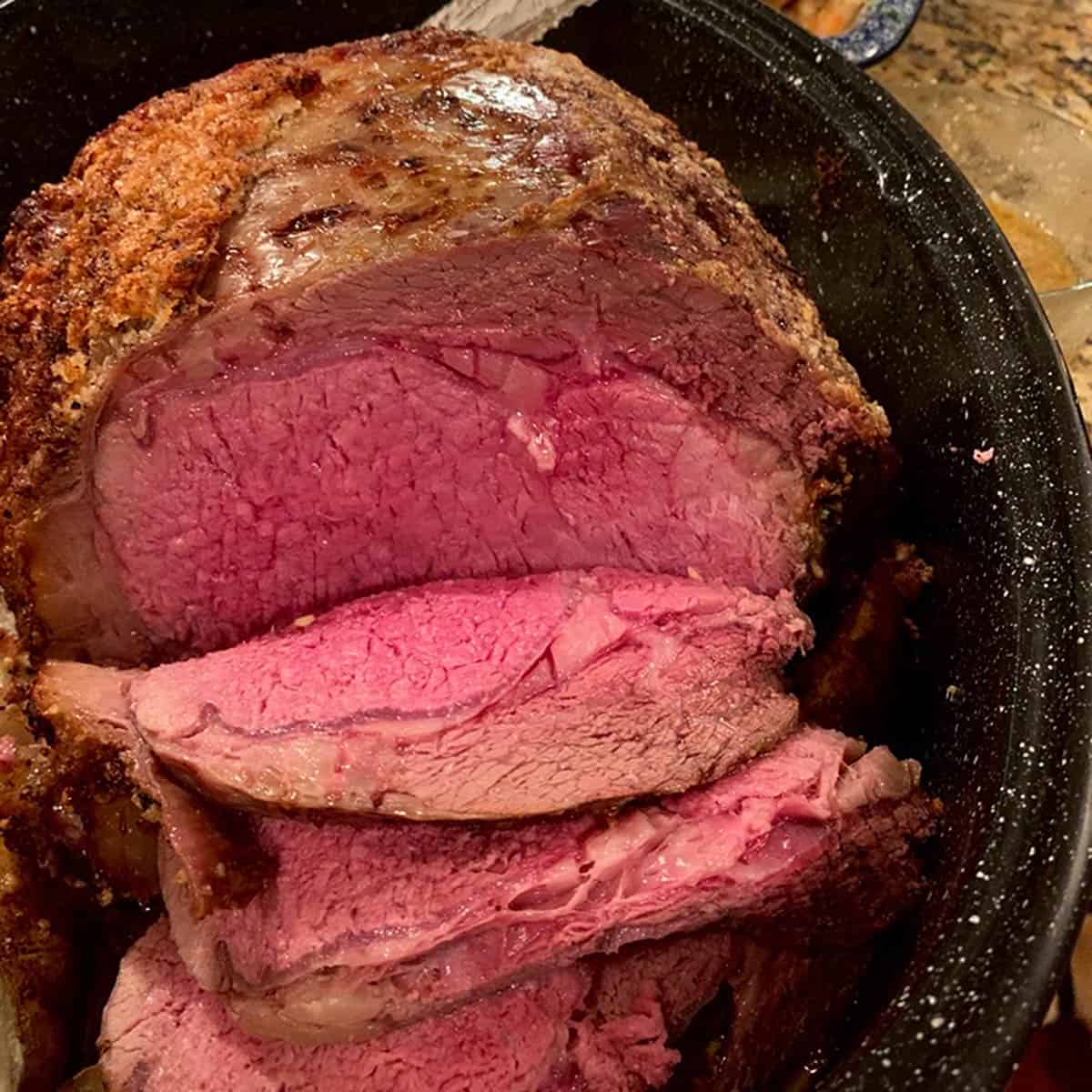 I can show you a couple of easy ways to make prime rib here.
If you don't want to fork out the money that this expensive cut of beef can cost, you can use the same flavoring ingredients and technique for a less expensive chuck roast. The flavors of this beef go amazingly well with pierogies!
7. Cabbage roll soup
This classic recipe for Polish cabbage soup is something that always tastes good with pierogies.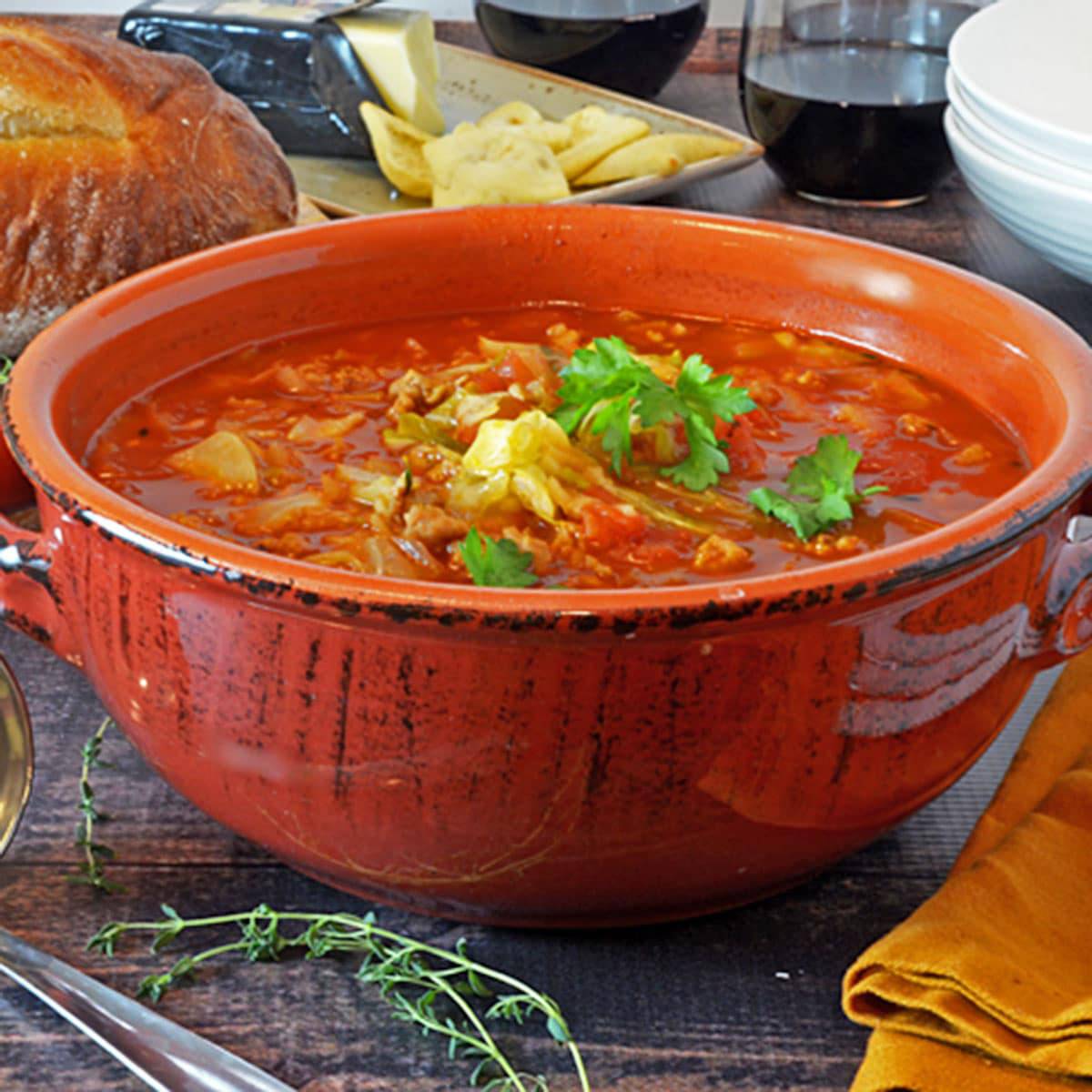 Full of savory warmth and flavor, you can refrigerate the leftovers of this Polish soup and enjoy it for days.
8. Steamed kale
Steamed kale is a fast and easy side dish that goes with pierogi.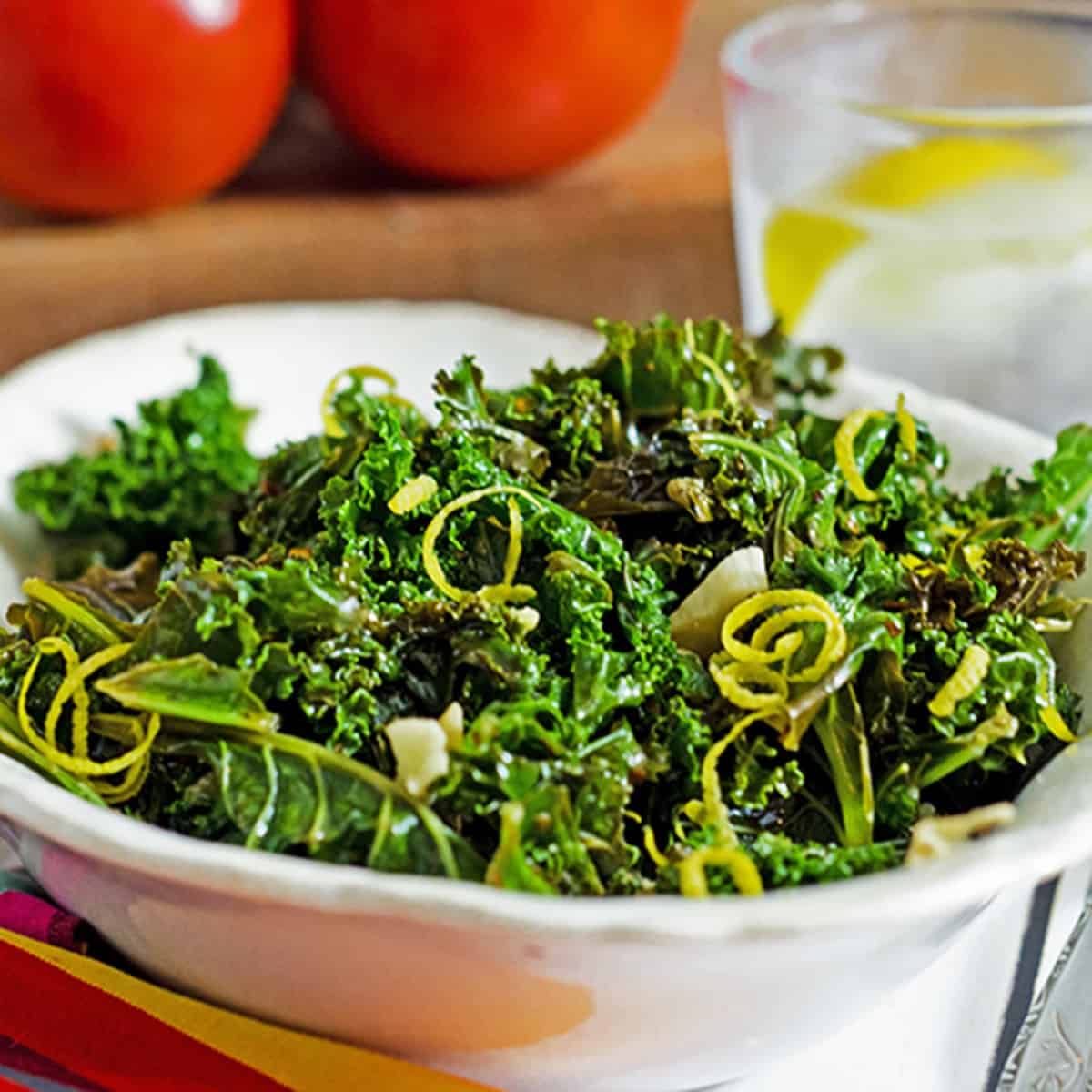 It's full color, health, and flavor. And if all that isn't good enough, you can make this easy recipe in just 30 minutes!
9. Pork shoulder
Pork shoulder (aka Boston Butt) is an easy and inexpensive main dish to serve with pierogi.

There are many ways to make a pork shoulder and any one of these recipes tastes good with pierogies.
10. Cranberry relish
This cranberry relish recipe is one of my favorite things to serve with pierogies.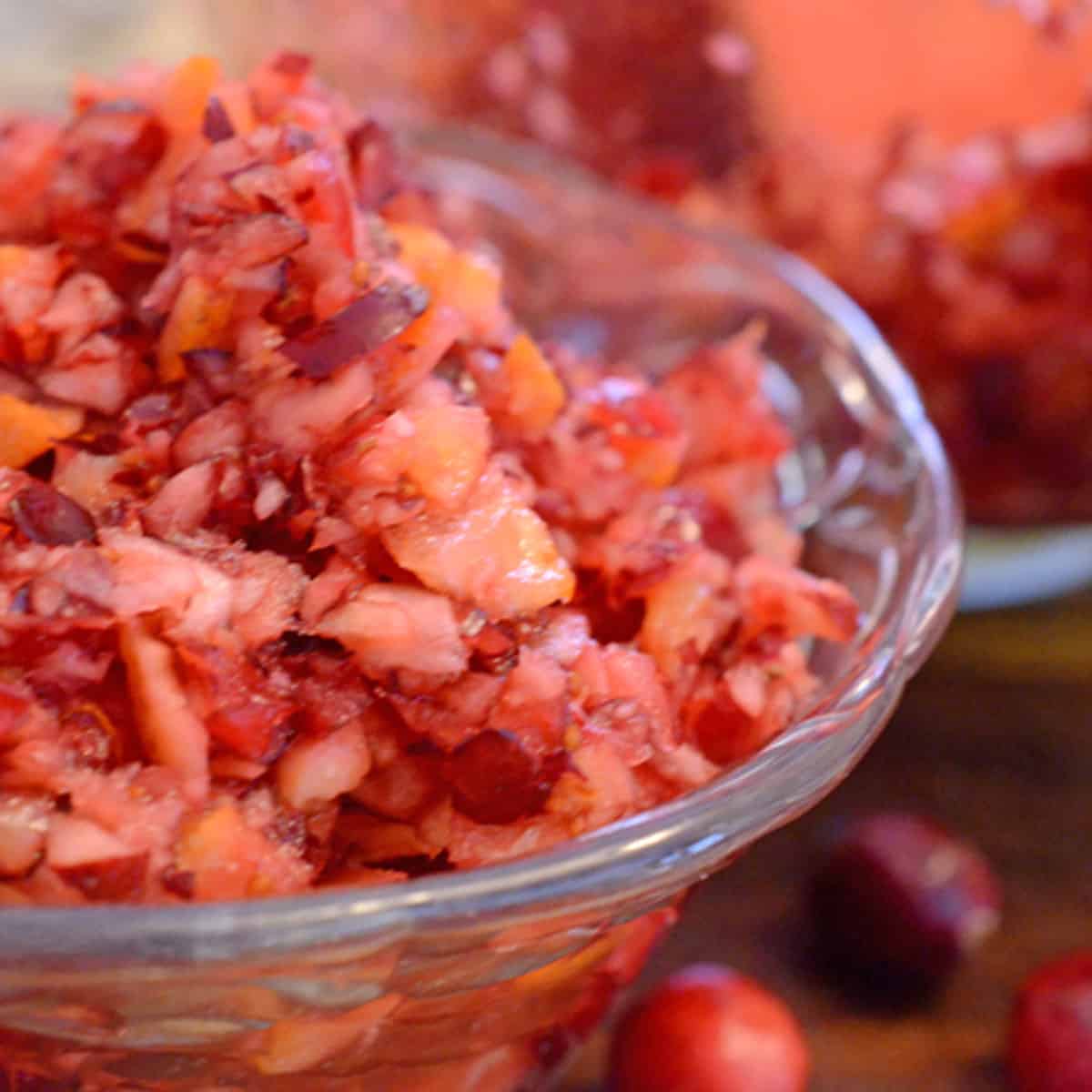 It is a sweet but slightly tangy accompaniment that pairs perfectly with these polish dumplings. This easy side dish is all about autumn and you can make it in just 5 minutes.
11. Polish beet soup (red barszcz)
You may know this as borscht, but this barszcz is an authentic Polish soup made from a basic beet broth. Where borscht it usually red and opaque, barszcz is more translucent. It can be red or white.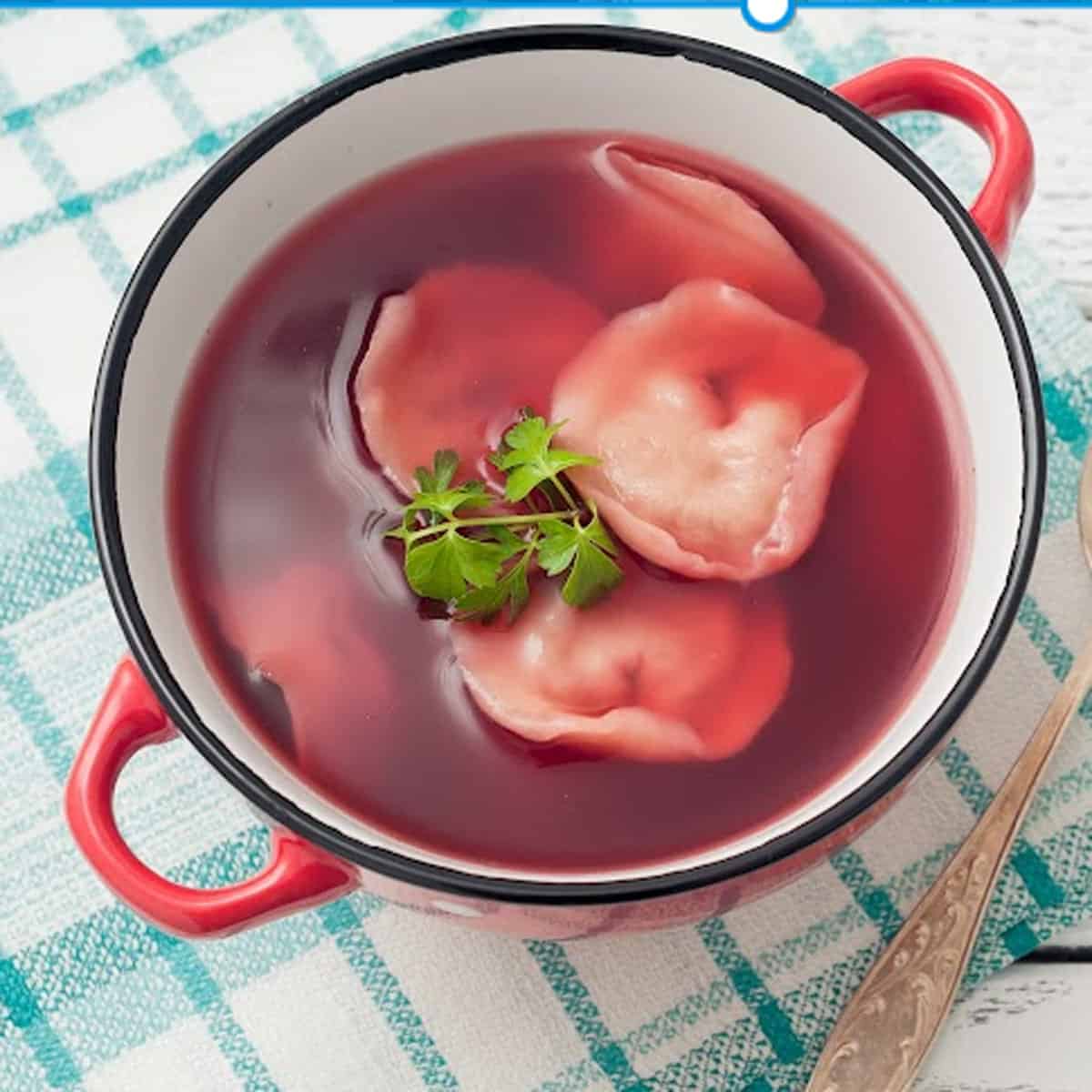 You can find an easy recipe for Polish beet soup here.
12. Cucumber and sour cream salad
If you're wondering how to serve pierogies, this Polish cucumber salad recipe is a great option. You only need a handful of ingredients and about 30 minutes to make this easy and light-tasting salad.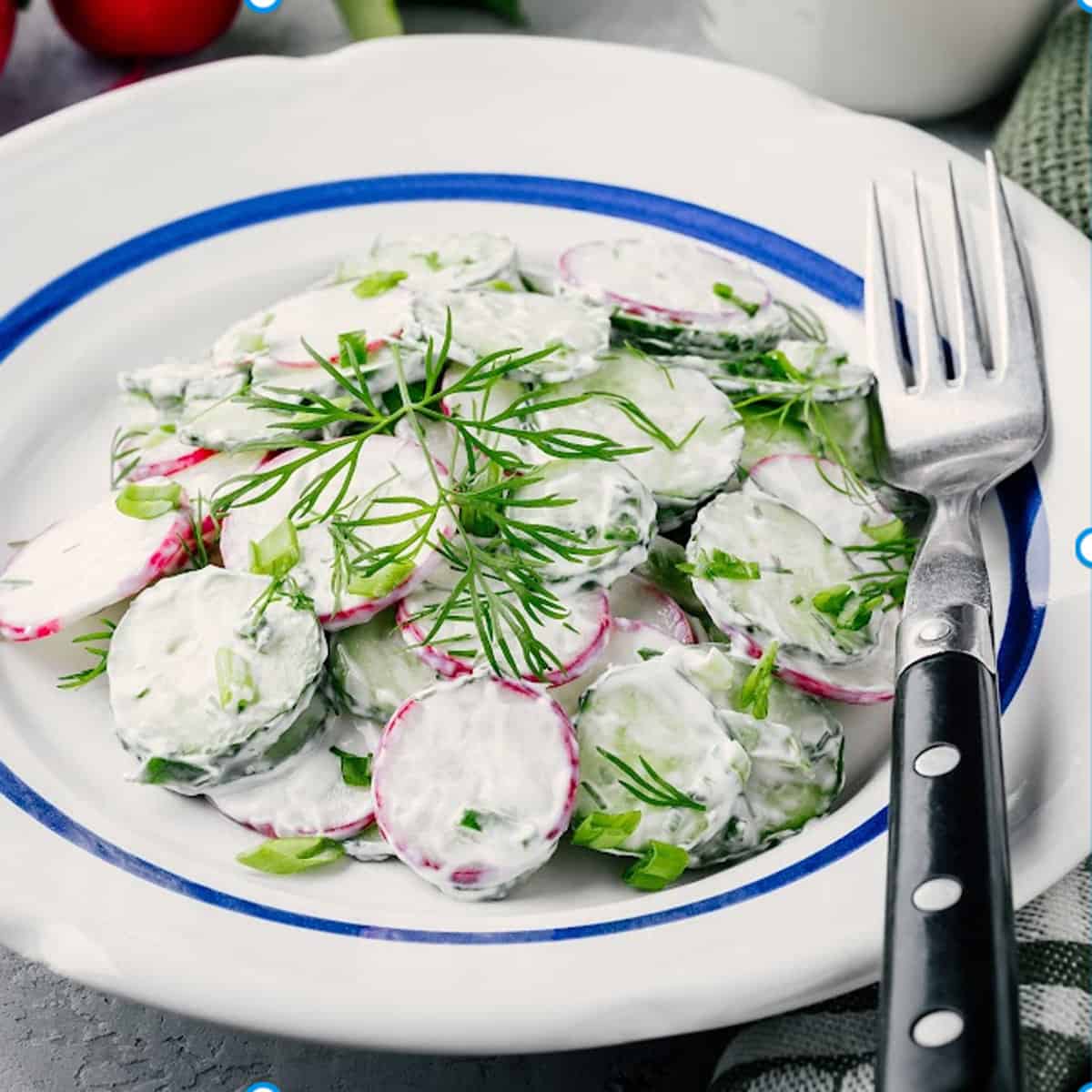 Cool and crisp, a cucumber and sour cream salad always will be good with pierogies.
13. Roasted tomatoes and wilted spinach
I love to roast tomatoes and mix them with some wilted baby spinach. The roasting process brings out the natural sweetness of tomatoes. This is balanced by savory baby spinach that has been wilted in the oven while the tomatoes roast.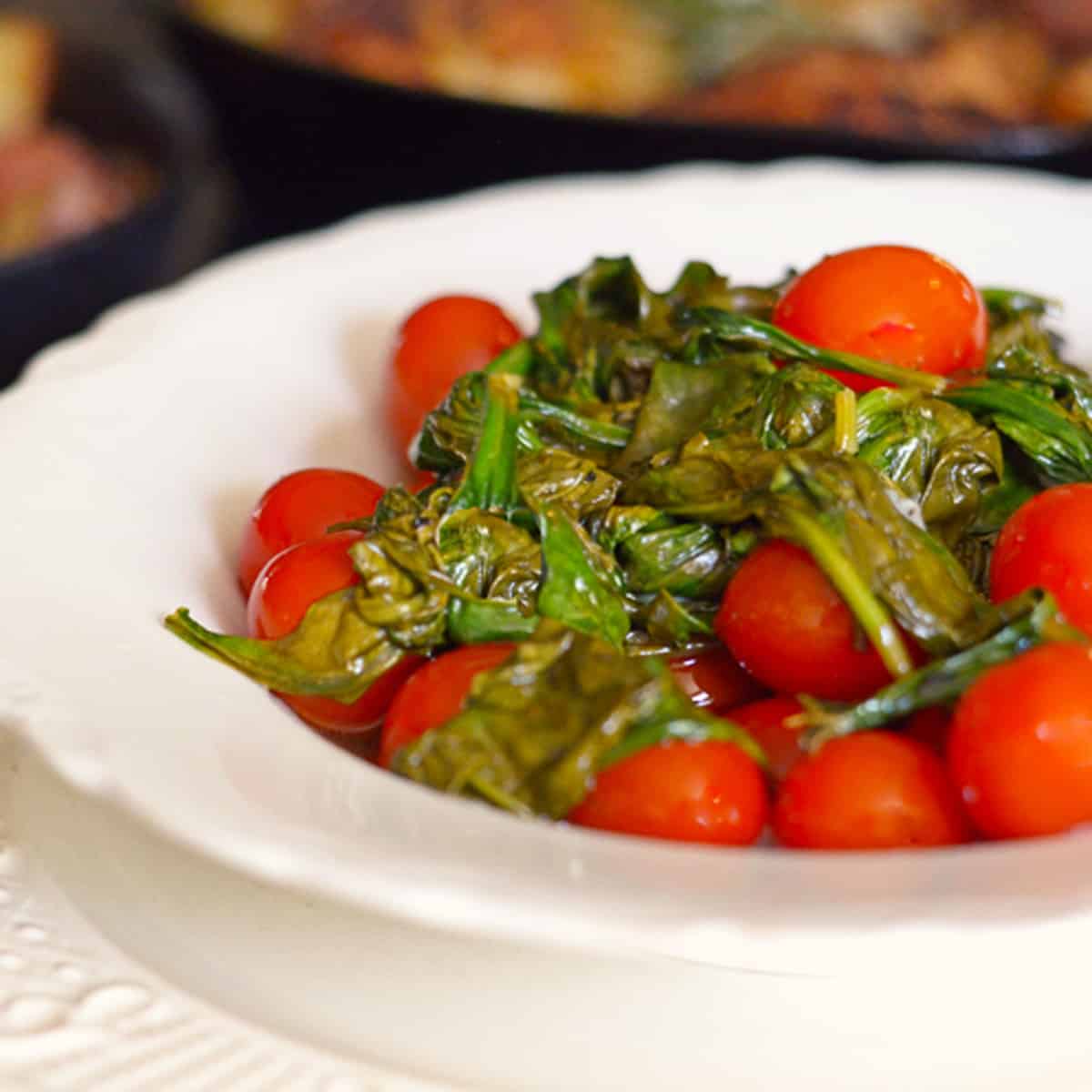 This recipe for roasted tomatoes and wilted spinach takes just 20 minutes to make and goes with pierogies very nicely. Hint: Baby tomatoes work great for this vegetarian side dish.
14. Caramelized onions
Sweet caramelized onions are a magical side dish that always tastes good with pierogies. With a little butter and a little time, you can transform a bunch of powerful-tasting onions into someting that is soft and sweet.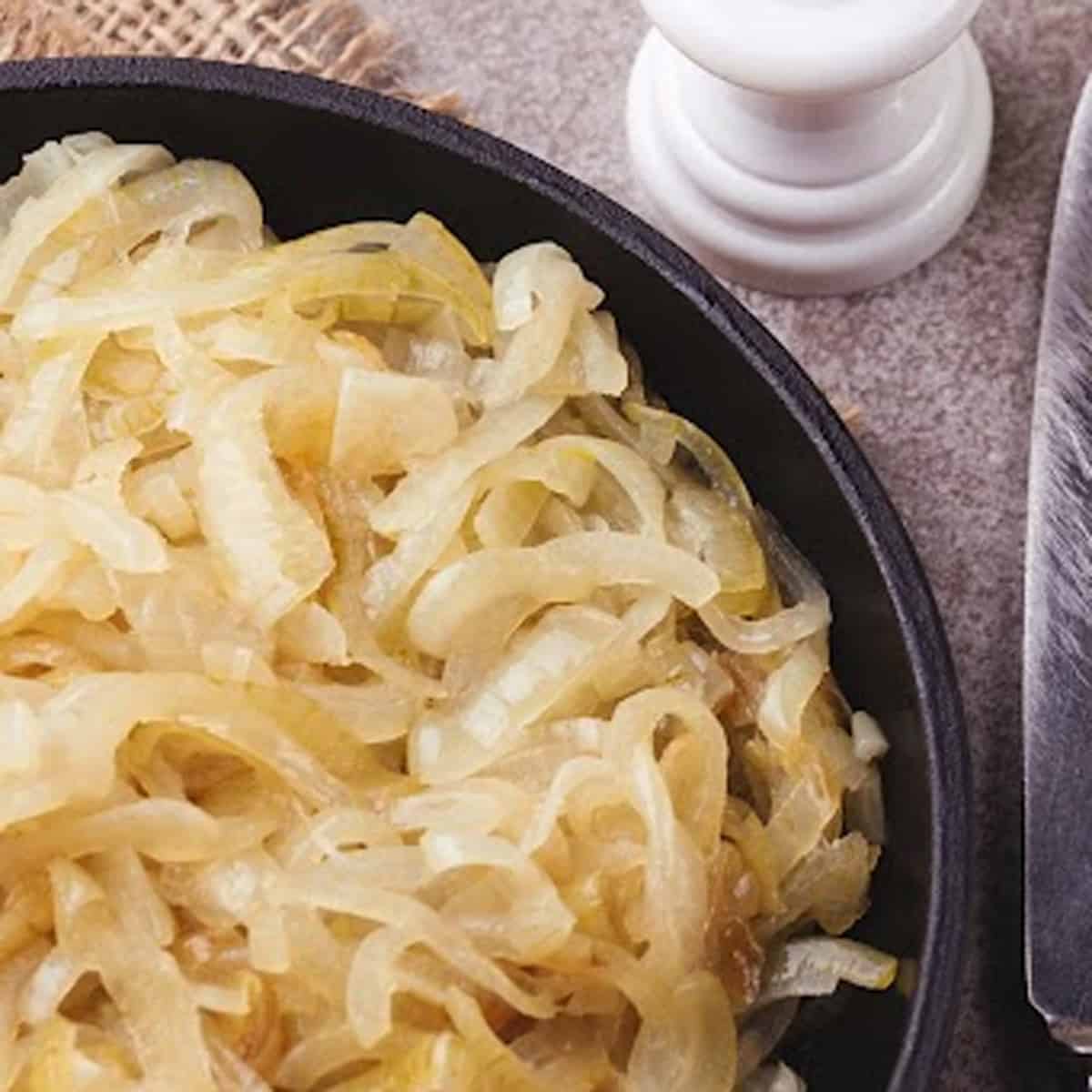 This is something that you can make with pierogies that you will love. Learn how to make caramelized onions here.
15. Cabbage roll casserole
This lazy golumpki recipe is an easy way to make classic Polish stuffed cabbage rolls or gołąbki. These are some of the most popular recipes on our site and, true to their Polish names, either go beautifully with pierogies.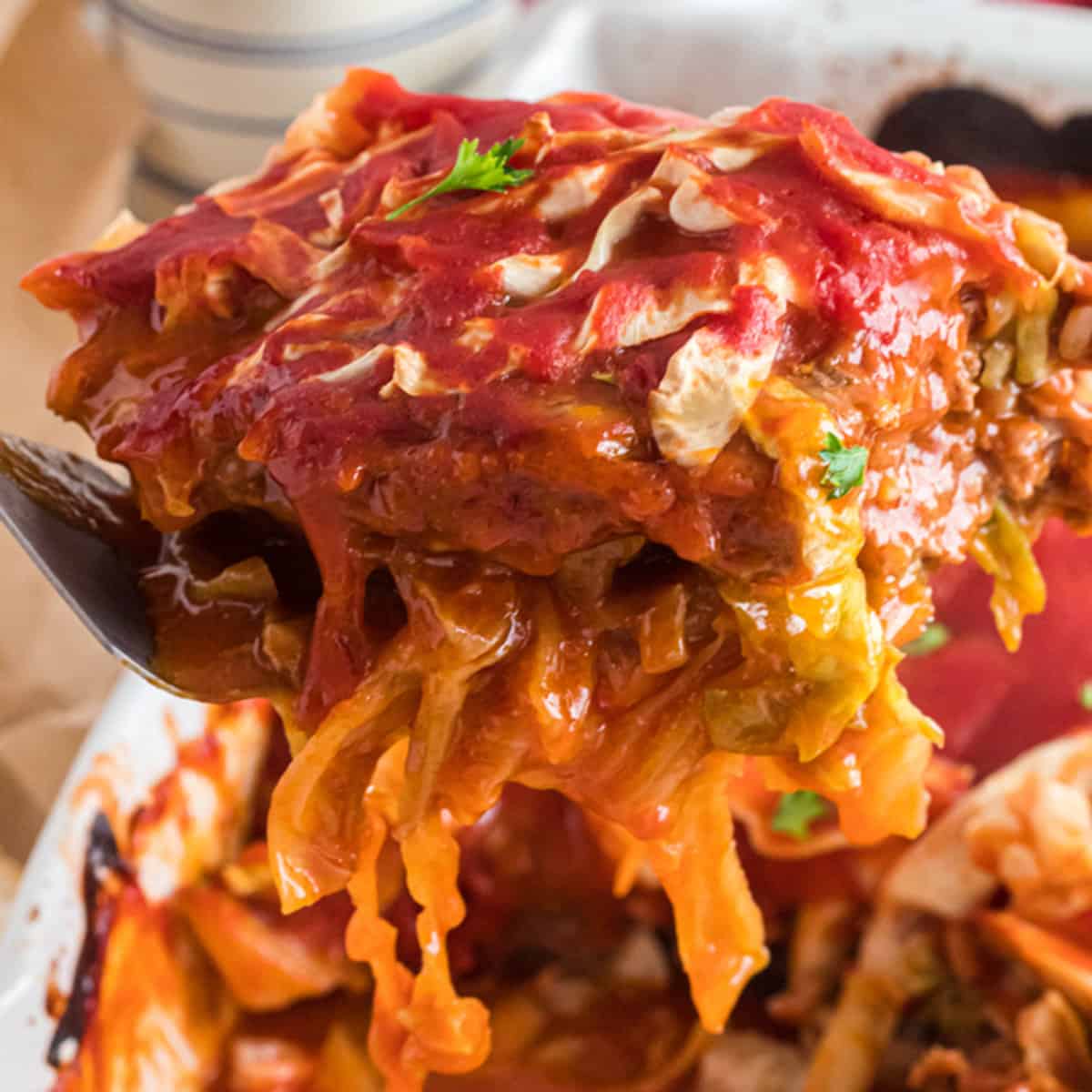 Cabbage roll casserole is an easy way to get all of the taste of Polish stuffed cabbage rolls with a fraction of the work. This is always a good thing to eat pierogies.
Questions about serving pierogies
Can I freeze pierogies?
Yes, these stores well. Be sure to let them dry before freezing and then thaw overnight in the fridge before heating them up to eat.
👨‍🍳 Tried this Recipe? Please leave a ⭐⭐⭐⭐⭐ rating in the recipe card below and leave a comment. We love hearing from our readers!
⏩ Stay in touch with us on social media by following us on Facebook, Pinterest, Instagram, and YouTube!
📬Get our Recipes delivered to your inbox for FREE!

Related recipes