This Slow Cooker Pumpkin Cake is like an old friend. Easy and dependable, this fall-oriented dessert never fails to impress.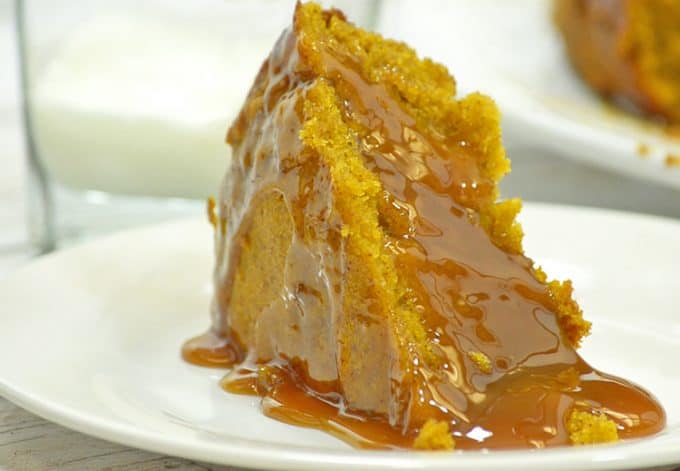 Slow Cooker Pumpkin Cake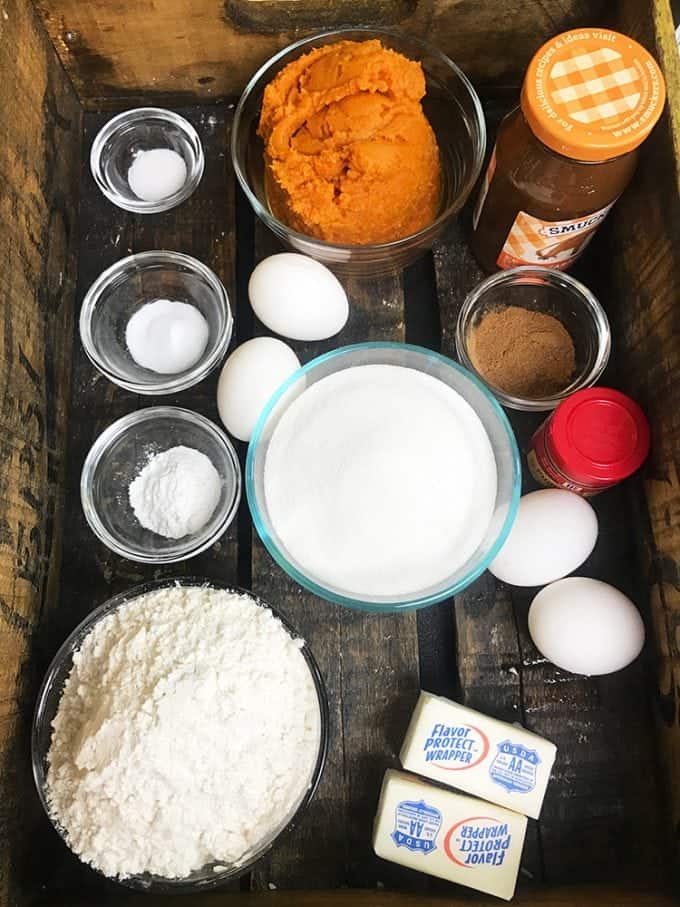 Slow Cooker Pumpkin Cake Ingredients
Packed pumpkin

Flour

Sugar

Butter

Eggs

Baking Powder

Baking Soda

Pumpkin Spice

Salt

Caramel Sauce (optional topping)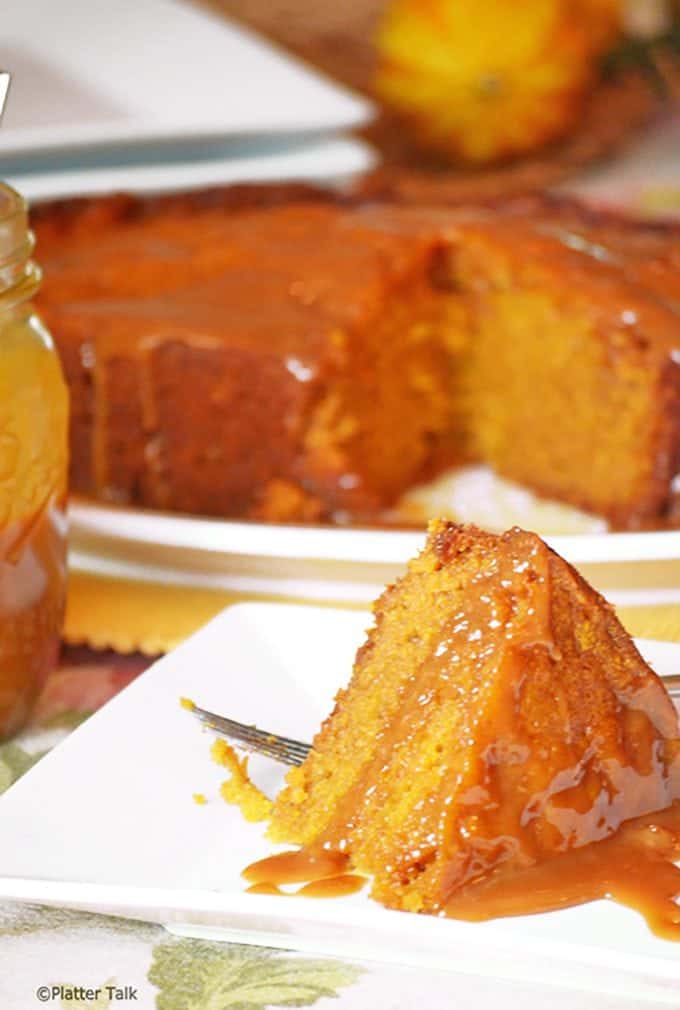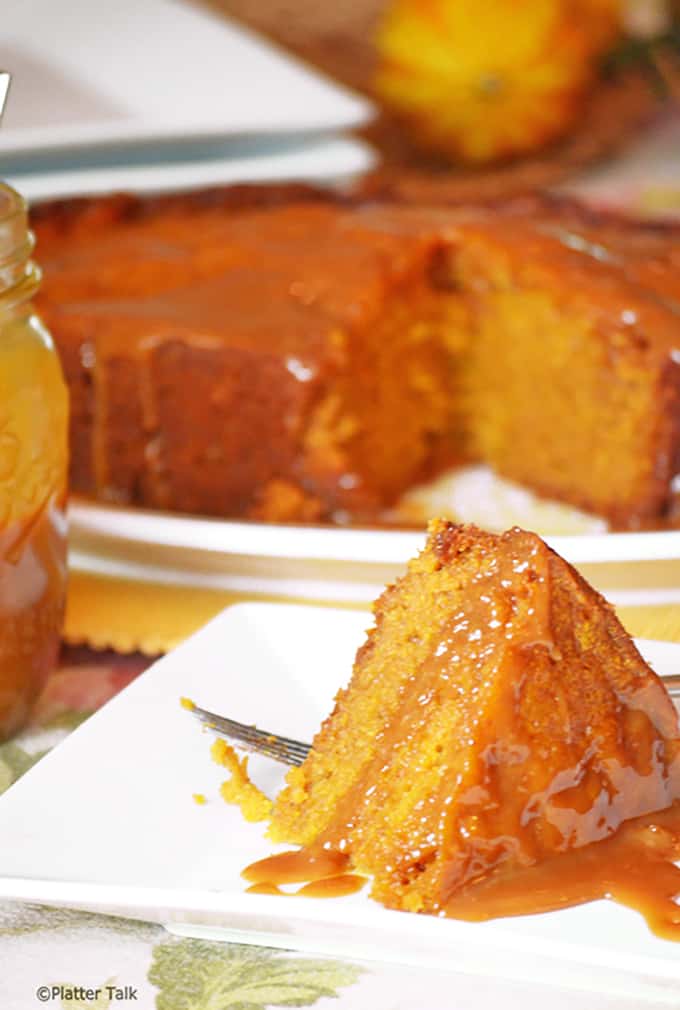 We originally made this slow cooker pumpkin cake about three years ago and to our delight it was our first recipe feature to go viral with some 200,000 repins to its credit. It has been copied by other sites and featured in a number of media publication including Country Living and other online and print publications.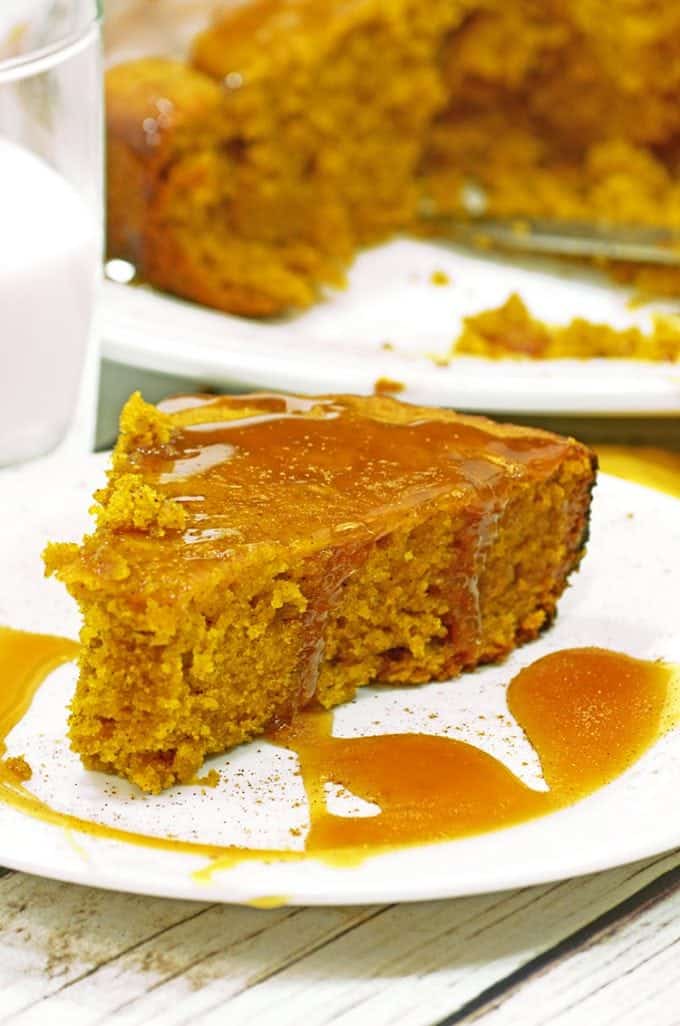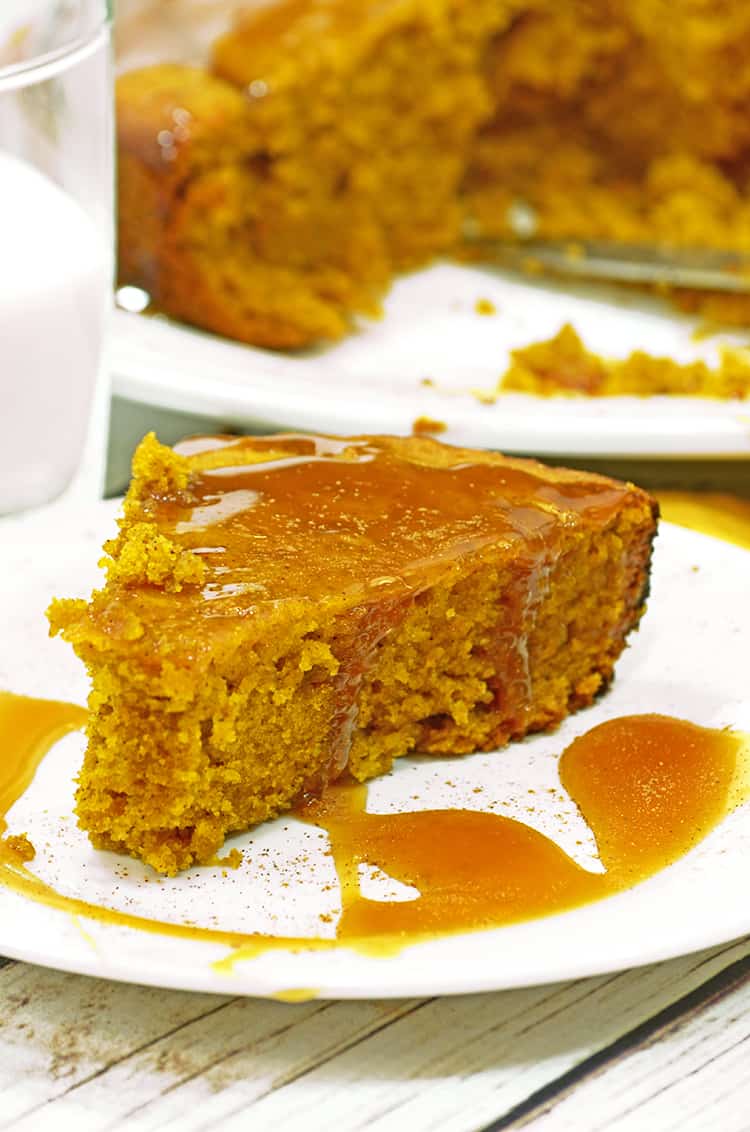 Some things are worth repeating and if ever there was a recipe that fits that category then this slow cooker pumpkin cake qualifies. We decided to do an updated version of this recipe, with new photos and a cooking video that shows just how simple this dessert is to make.
The prep time is just 10 minutes and the time to finish in the crock pot is only 2 hours or less. Depending on how your slow cooker runs, you may want to adjust the time and temperature setting. The first time we made this slow cooker pumpkin cake the crock pot time was about 2 hours. With our updated version and a different slow cooker, it took only about an hour and a half until it was finished. You will want to use a tooth pick to indicate when it is finished cooking.
The caramel sauce is an optional topping but I can't for the life of me imagine why you would even think about skipping it. We received a little flack from some readers for not making our caramel sauce from scratch but you know what? Sometimes you need to take the easy way out.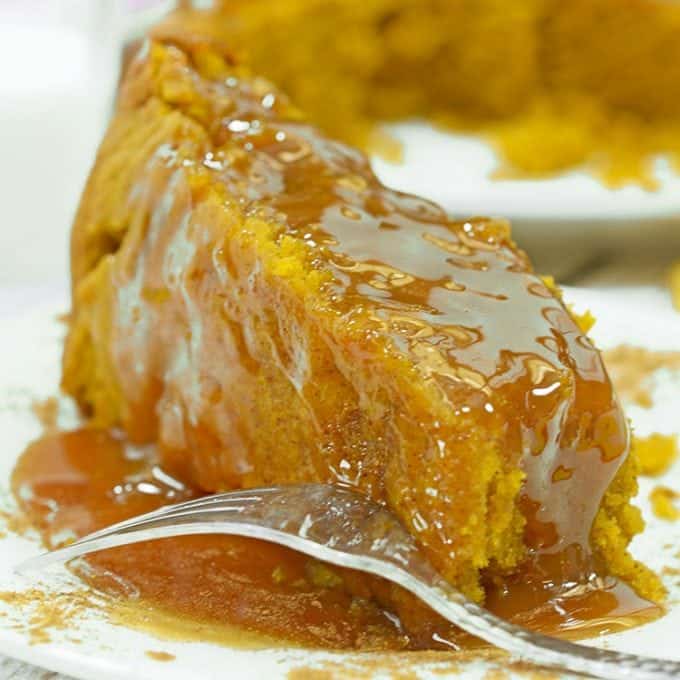 This slow cooker pumpkin cake is all about ease, convenience, and most of all taste. You will never believe how delicious this pumpkin dessert tastes on the palate. It is the perfect dessert for fall and the holiday season. I hope you take a look at the cooking video and then click the link below to the original post and complete recipe